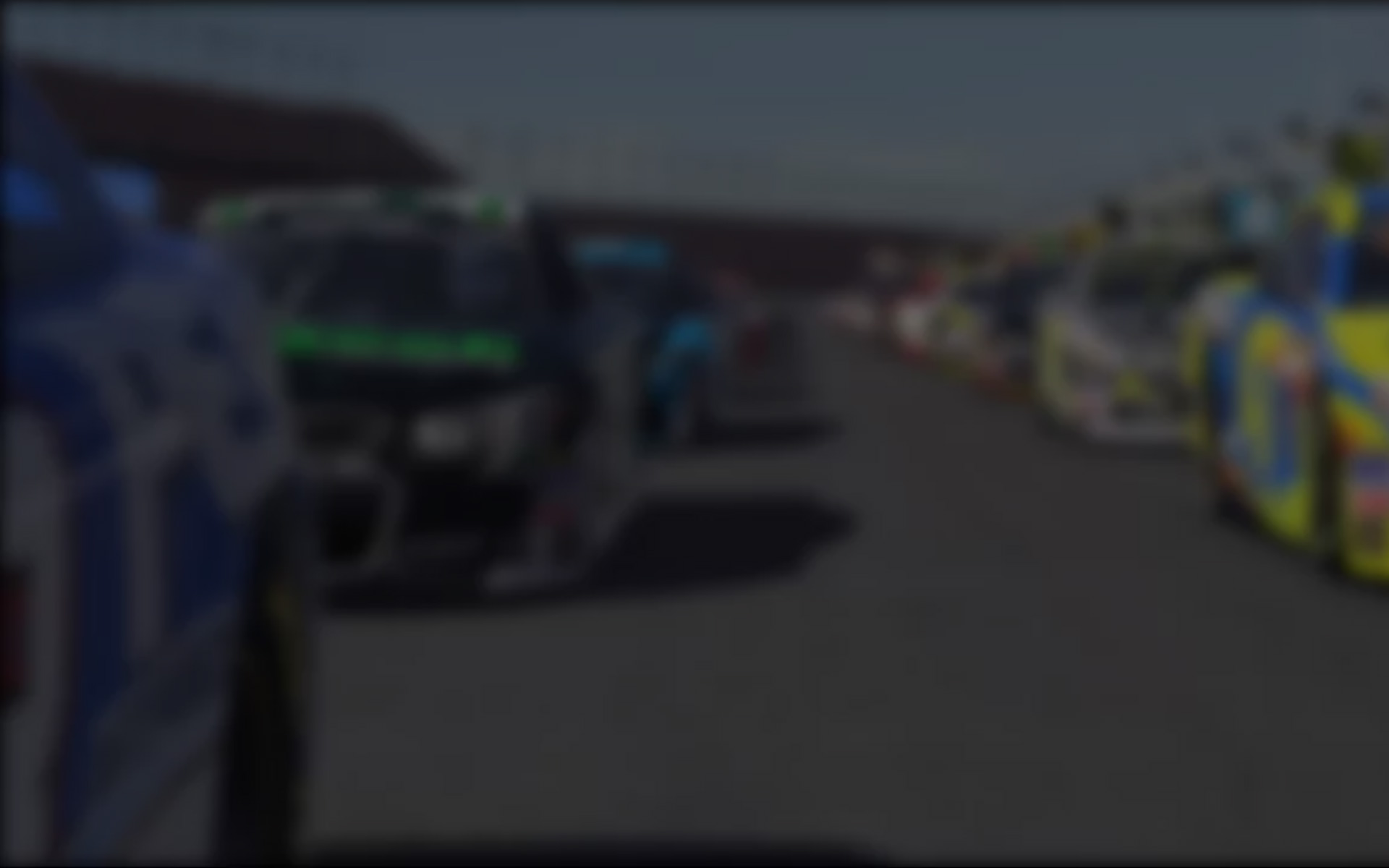 September 24th, 2012 by DavidP
Opening in 1903, the famed Milwaukee Mile has seen its share of legends visit victory lane . . . names such as Mays, Bettenhausen, Ward, Foyt, Andretti as well and others have taken the checkered flag there.
For Week Eight, the facility played host to the iRacing.com IZOD IndyCar oval series with Slowpoke Racing drivers taking both of the Monday and Wednesday events.
Monday's top split race provided another stellar field with 17 top drivers.  Initially, Ryan Norton set the pace from his outside row one starting position but he was eventually run down and passed by Mitch McCracken.  The online race would go without incident until lap 59 when McCracken ran afoul of another driver, knocking him out of the race.
Michael DuTemple, the last driver to make the top split, lurked in the top five all race long.  He eventually worked his way forward into the lead and was there until the last of three yellows waved with only eight laps remaining.  Unfazed by the field bunching-up, DuTemple held-off Norton by 1.484 seconds for the win with Jeremy Poole taking the final podium spot.
"I knew I had a top five car but finishing there was going to require a little bit of luck because there were some good drivers lining up behind me" said the race winner.
When asked about the last restart, DuTemple replied, "I knew that the best opportunity to pass for both Ryan and Jeremy was going to be on the restart and that first lap after the green. I just made sure I got a good restart and hit my lines."
Closing-in on the end of the season, the win was important to DuTemple's title chances.  He was cautious to note, "The points from the win definitely help, but I will need some solid finishes the rest of the season to have any chance."
Top 10
1) Michael DuTemple
2) Ryan Norton
3) Jeremy Poole
4) Brandon Traino
5) Dave Judson
6) Matthew Lambertson
7) Rob Unglenieks
8) Neffry Aawg
9) Joe Branch
10) Cary Bettenhausen
Lap Leaders: McCracken (76) Jeff Yeager (22) Brandon Traino (21) Poole (10) Norton (1)
Lead Changes: 3
Cautions: 3
Note:  Slowpoke Racing drivers dominated the top five finishing in positions one, three and four.  Andrew King won the second split race.
The mid-week affair did not split as twenty-one entered with twenty taking the green flag on Wednesday.
Similar to Monday's event, the cautions were few, having only three periods of yellows.  Because of so few cautions, the race was decided on both speed and fuel strategy.  Brandon Traino led early but was deked into the pits when he thought the field behind him were going to pit, a move that placed him towards the rear of the pack.
Undaunted, "the kid" drove fast and furious, knowing that he would have to make another pit stop eventually.  Traino was the first to pit as others attempted to stretch out their mileage but to no avail.  Traino won with a decisive margin of victory of over 15 seconds!
The confident and newly-turned 16 year old (his birthday was Sunday) set his car up for the long run and it paid dividends in a big way as he wasn't afraid to drive a loose car.  "I really like the Dallara especially with the new tire model as it seems to suit my driving style," Traino said. "I didn't panic when I was in the back after the pit stop.  I just knew I had to drive my way to the front and I knew I could do it."
When asked if he'd be at next week's race at Talladega, Traino said "oh yeah!  I'll be there".
Top 10
1) Brandon Traino
2) Tim Doyle
3) Neffry Aawg
4) Chuck Eisenbarth
5) Cary Bettenhausen
6) Carl Burk
7) Joe Branch
8) Dave Jinks
9) Pablo Donoso
10) Galih Baskoro
Lap Leaders: Traino (82) Doyle (47) Aawg (1)
Lead Changes: 4
Cautions: 3
Notes: Even though Neffry Aawg qualified fifth, he elected to start from the pits and finished in third place.  Also, Carl Burk started 17th and finished sixth.
Next week the series visits perhaps the most controversial track ever scheduled for the Dallaras on an oval:  The 2.66 mile Talladega Superspeedway, where speeds will be approaching 250 mph!  Some sim-racers hate it while others are looking forward to it.  We'll see who shows up to race and who will elect to spectate instead.
---
You may also like...
---