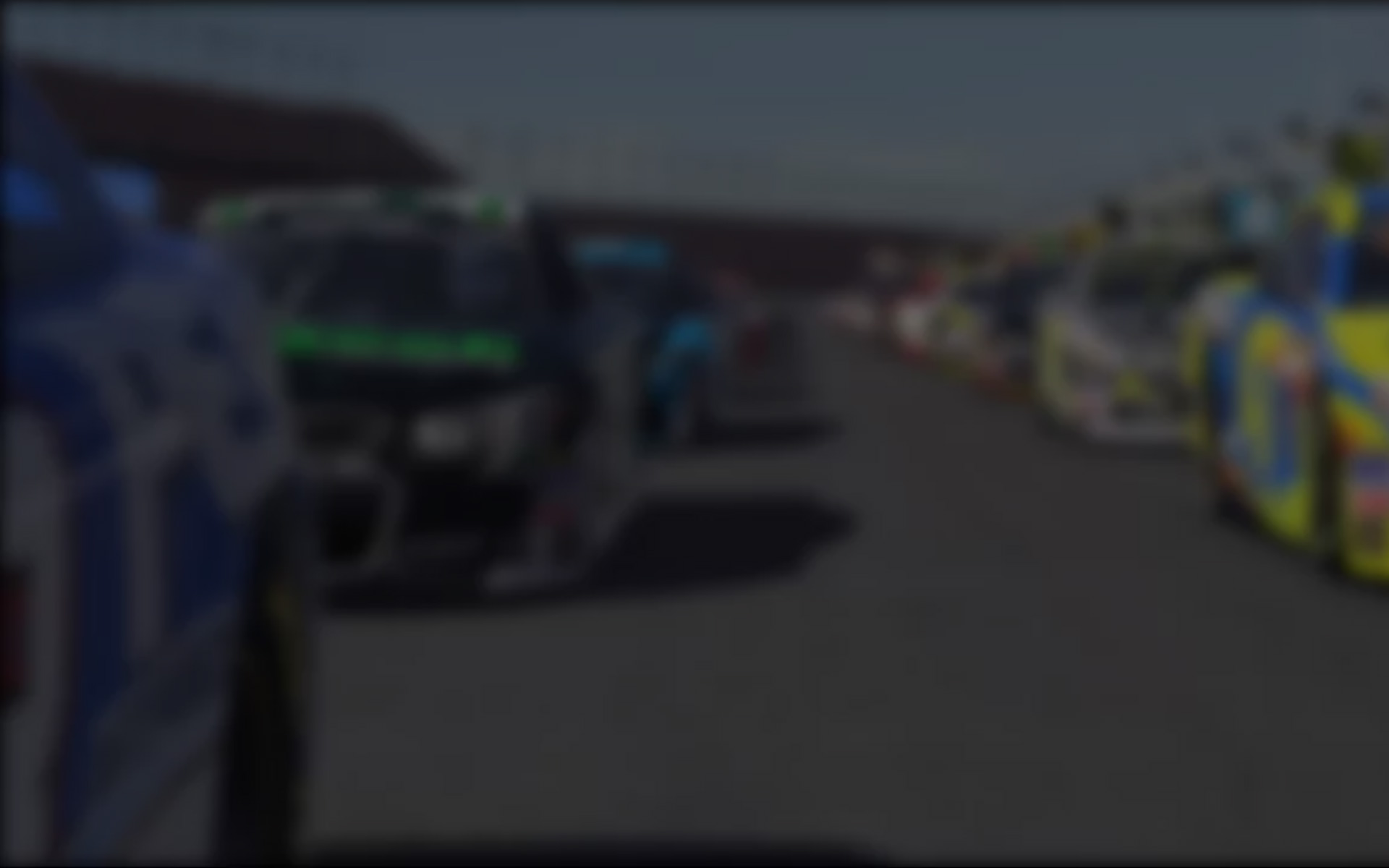 Week 10 of the iRacing.com IZOD IndyCar Series held a special challenge for the sim racers: short oval racing under the lights of ¾ mile Richmond International Raceway. With lap times of just around 16 seconds, which  means an average speed of 169 mph or 272 kph, there is hardly any room  for mistakes or time to take a breath.  Brian Valles (Club California), who scored one win and a third place during the week, summed it up when he said, "Wow, this car, at Richmond, is simply awesome!" Either you love  the track or you hate it.
Current championship leader Ryan Field (Massachusetts) decided to skip this week and  his pursuer PJ Stergios (New  England) took advantage of the absence.  Stergios competed in only two online races at Richmond but he was  successful in both, scoring two victories. One of them was the 7:30 pm GMT race on Saturday which was one of the strongest races of the  week. With 29 cars on the grid and a Strength of Field (SoF) of 2214  points everything was set for a rewarding but difficult race. So many cars on so little track means that, on average, every driver got 137 feet or 42 m of  real estate – at an average speed of 169 mph…  Besides that the  drivers had to manage traffic and their tire wear.  During busy phases of the  race the lead drivers had to lap cars every lap while the lappers were  stuck in the heat of their own fight. Certainly playing lottery is safer  than that, because you can't have a wild wall ride; but it's probably much  less exciting.
With 11 wins out of his 15 races Tim Doyle (Atlantic) was the most  successful and also the busiest driver at Richmond.  Consider that he turned not less than 1,781 laps! His team mate Niles Anders (Great Plains) was equally busy and ran just four fewer laps in 14 races. New world records were set by John Paquin (Indiana) in the time trials with a lap time of 15.592 seconds and by Henrik Müller (DE-AT-CH) in the race with 15.606  seconds.
Due to Fields' (1105 points) break, Stergios (1056 points) now closes the gap to 49 points, still a lot considering there are just two  more weeks to go in the championship. Stergios now needs to put on a great show on the road course of Watkins Glen International as well as on the  superspeedway of Pocono Raceway in the Season Four finale in order to at least have a chance of winning the championship.  With two strong races of his own, Marcus Jirak (DE-AT-CH) solidified his third spot in the overall point standings with 1016 points in front of Martin Blais (Eastern Canada) who currently has 936 points.
As already mentioned, next week features the road course  of Watkins Glen and its well-known Boot layout. With  its big elevation changes and very fast straightaways, the 3.4 mile circuit is certainly one of the  season highlights and always attracts many drivers. This also the last chance for road course lovers to improve their ratings before the season  ends one week later on an oval.
Week Ten pictures from Richmond:
http://www.flickr.com/groups/iracingindycar/
Week Eleven discussion thread for Watkins Glen:
http://members.iracing.com/jforum/posts/list/1394206.page
Five questions to… Gerard van Langevelde
1. You are racing the IndyCar for almost a year now. How did you get in  touch with the iRacing.com IZOD IndyCar Series?
When I joined iRacing in 2009 I already made some sort of a career path  for myself. Which were rookie cars, Skip barber, Star Mazda and then the  top level car at that time, the IndyCar. My initial plan was to only  drive the road courses, but after trying out the car on an oval I was sold and started competing in the entire series.
2. What do you like most about it when you compare the IndyCar to other cars and series, e.g. the Williams-Toyota FW31?
I like the IndyCar because of the road/oval combination. To become  champion you have to master both disciplines."
3. Which is the race you can remember most and why?
That would be my latest race on Road America. A 28 lap fight with five cars which resulted in a third place finish for me, and all five cars were within eight seconds.
4. With so many different tracks on the oval and road side, what is your favorite track?
My favorite track is Barber Motorsports Park. The flow of that track is just amazing.
5. Due to many consistent races with strong finishes you are currently inside the Top 10 of the overall point standings out of more than 600 drivers. How do you prepare for a race and what would you recommend for new IndyCar drivers?
My preparation: First practice offline. After that I start practicing  online. Offline gives me a feel for the track; online I start looking at  times other people can do. When I'm happy with my setup I do a time  trial. This gives me an idea of which consistent lap times I can do.  Only after that I qualify and race.
For people who are new to the series: Get a feel for the car and track offline. Don't worry about the setup yet. After that, practice with other people online. Don't be afraid to ask questions. Also, try to build setups (a fast setup from someone doesn't mean that you are going to be fast with it). And finally start racing.
Thank you Gerard.
---
You may also like...
---