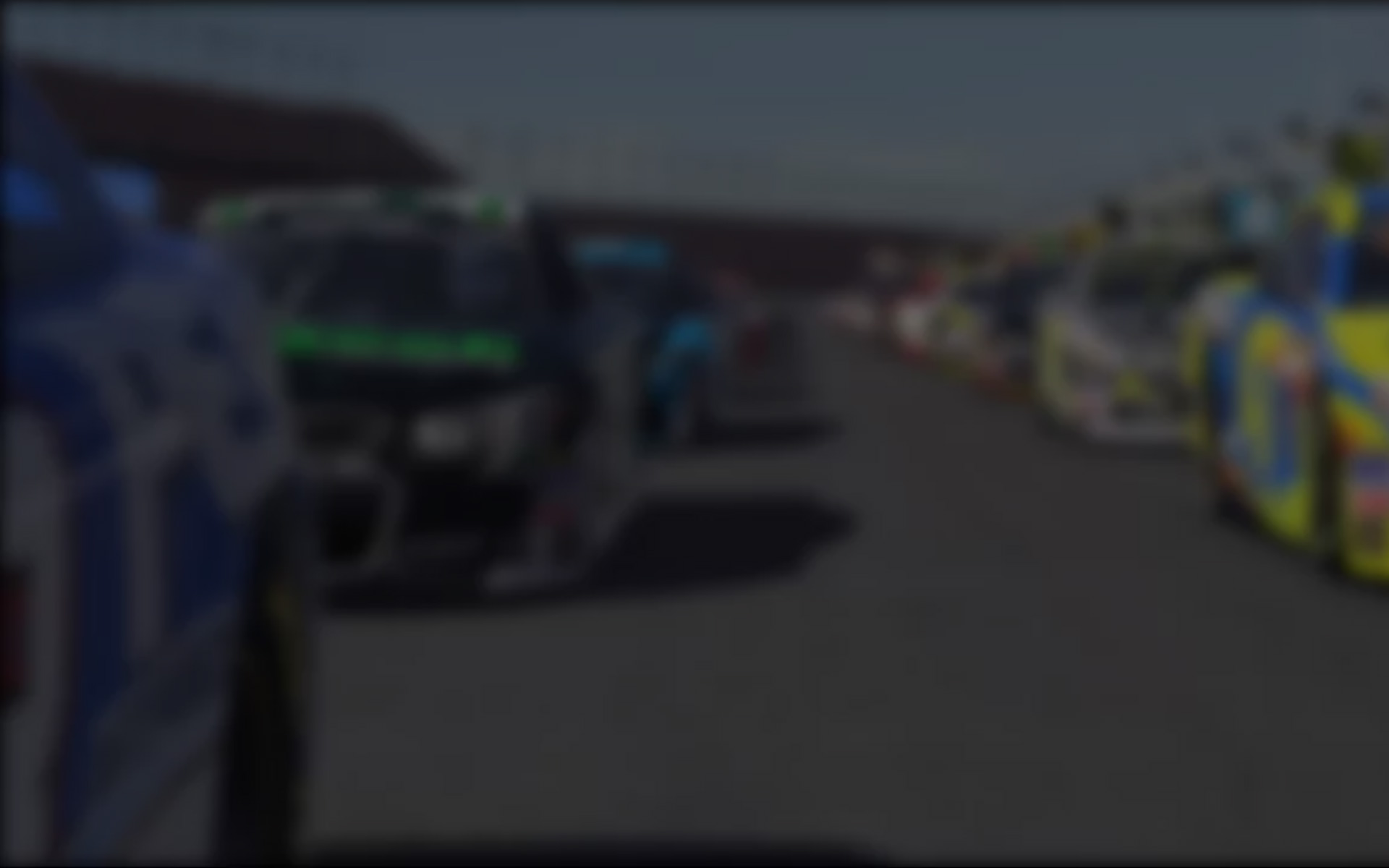 Even the most gifted athletes eventually lose a step.  The wise ones prepare for that eventuality while they are still performing at a high level, knowing the day will inevitably come when the flesh will weaken even though the spirit remains strong.
No racer exudes more spirit than Massimiliano (aka Max, aka Mad Max) Papis.  From go-karts to Formula One and IndyCars, sports cars and V8 Supercars to NASCAR, the ebullient Italian has driven with a fire that earned him championships and fans around the globe and, at age 46, still makes him a potent force in the IMSA Tudor United Sportscar Series races and a valuable development driver for Richard Childress Racing.
Channeling his continuing passion for racing with an eye towards the future, Papis joined with wife Tatiana in founding Max Papis Innovations (MPI) in 2009.  Through MPI, Papis is applying the knowledge and experience gained from three decades of competing at the highest levels of racing to the development of state-of-the-art steering wheels; steering wheels as safe as they are ergonomic, whether designed for cars racing at Daytona International Speedway or the local dirt track.   And with the help of Tatiana, no stranger to motorsports herself – that's Tatiana Fittipaldi – MPI markets its steering wheels across the motorsports spectrum.
"The reason why I started my interest on the steering wheel has been, first of all improving the safety of what is currently available and then the ergonomics to add a touch of my own personality," says Papis.  "We are proud of our products; they are made in Italy and – in time – they will be available for every form of racing."
"Without the grassroots side of racing I wouldn't have become a professional race driver." -Max Papis
Although justifiably proud of the fact the likes of Jimmie Johnson, Kevin Harvick, Joey Logano and Tommy Kendall use their steering wheels, Max and Tatiana are quick to point out MPI makes steering wheels designed for racers of all experience – and budget – levels.
"Just because you're racing in the 24 Hours of Daytona or an RCR Sprint Cup car doesn't mean that MPI has to be a very expensive product," says Papis.  "Max Papis is a guy who was born in a 1000 people village in the middle of nowhere in Italy and worked very hard to make his dream come true, so I understand the grassroots side of racing.  Because without the grassroots side of racing I wouldn't have become a professional race driver.
"The variety of the products of MPI is my life, starting from the go-karts and to whatever was the next step and all the way to IndyCars, NASCAR and IMSA is what I believe is organic growth," Papis explains, "the quality of the product as well the fact that our products fit every kind of pocket.  We have the wheels Jimmie Johnson or Dale Jr use, but we still have a $135 wheel for the guy who starts in Bandoleros or Legends. The commonality is that I and the guys that are behind the shape and design of the steering wheel itself, the quality, the material production across the line."
And the safety.  Not that Papis is not concerned with safety, but let's just say his wife and partner brings an added dimension to the safety dynamics associated with MPI wheels.
"My role as wife and at one point daughter –and hopefully NOT mother of a race car driver – comes into mind," says Tatiana, daughter of two time World Champion and Indy 500 winner Emerson Fittipaldi.  "I go to sleep every night with a clear conscience knowing that these kids who use MPI steering wheels have exactly what I would want for my children as well – and what we've made available for our nephew Pietro.   As a mom, knowing that I am selling something that I would want my kids to use . . . it's such a satisfying thing.
"What we have is the safest product developed on the market right now, based on the knowledge that we have of the market; compared with all the other products out there . . . not only the best, but the best that everybody can afford."
While Papis looks to his grassroots racing past as inspiration for today's MPI's Bandolero and Legends steering wheels, MPI is also looking to the "new" grassroots of racing, namely sim racing.  Papis himself is well-versed in sim racing, indeed has regularly used iRacing as a tool in his race preparation arsenal for going on six or seven years.
"How I look at iRacing is first of all as a tool that helps me improve my knowledge of the track," he says.  "What attracted me initially was how realistic it was from the driver's standpoint. I knew how things were on the track, visually, physically, track color, curbs and everything.  It was the first online game – although to call it a game diminishes it – the first online racing experience that was as realistic as me being in the car.
"Every time I race my sports car or stock car, I spend the Tuesday and the Thursday before the race getting re-acquainted with the feeling of the car, the visuals of the race track.  I feel that it saves me the first 30-45 minutes of practice I would otherwise spend getting comfortable with the car and the track.  To give an example, this year at Daytona after being almost four months without being in a race car, the first time during practice it didn't feel like it had been four months; it felt like I had been there the day before thanks to the virtual reality of iRacing.
"Besides that, I am only 46 but eventually as you get older you obviously aren't going to have the pleasure of sitting in a race car.  But I am looking forward tremendously to one day being on the (virtual) track again with Gil de Ferran, Kenny Brack, Jimmie Johnson – you name them.  I think that will be a way for the memories to still be alive and to fill the competition needs that a race driver like me needs until I go up in the sky.  That's the beauty of what iRacing has created . . ."
Although rightfully known for his passionate words about racing and life, Papis not only talks the talk, he walks the walk.  He played a central role in iRacing's negotiations with the Autodromo Nazionale Monza to create a virtual version of the legendary Italian facility for the online motorsports simulation service and its 60,000 members worldwide.
But that's just for starters.  Every MPI steering wheel now comes equipped with an adapter that enables sim racers to install the wheel on their sim steering mechanisms.  And future plans call for an MPI wheel specifically designed for sim racing applications.
While many a sim racer will no doubt be excited by the fact that he or she can steer their iRacing cars with the same wheel used by some of their favorite professional drivers, the benefits flow the other way as well.
"An iRacer can drive with the same steering wheel that Kevin Harvick uses," says Papis. "Or they can take the MPI steering wheel they use on their bandolero or legends car and, with the adapter, switch it to their console. So they sim race with the same wheel they actually used on their race car on Saturday."
"An iRacer can drive with the same steering wheel that Kevin Harvick uses, or they can take the MPI steering wheel they use on their bandolero or legends car and switch it to their console." – Max Papis
Thanks to MPI's new partnership with iRacing, one lucky iRacer will soon be sim racing with an MPI steering wheel – namely Tim Bailey of Bend, Oregon.  After joining iRacing in June, Bailey raced in a variety of oval and road course series with the MPI logo on his cars – earning his first wins on the Charlotte Motor Speedway oval and road course in a Chevy Camaro Street Stock and Mazda MX-5, respectively.  At the end of 2015 Season 3 he was selected at random from all the iRacers who ran at least 10 official races with MPI logos as the winner of an MPI steering wheel of his choice.
Actually, plenty of iRacers are already using MPI steering wheels.  Starting in Season 3, iRacing's NASCAR Sprint Cup Chevrolet SS, Ford Fusions and Toyota Camrys all came equipped with MPI steering wheels; virtual MPI steering wheels to be sure, although Papis for one, has a hard time telling the difference.
"The first picture I saw of the MPI steering wheel in an iRacing car, I couldn't understand if it was a guy in a real car with a real MPI Steering wheel or if it was the sim," he says. "I had to look three or four times before I realized it was the sim.  That to me is a statement of the detail that iRacing goes to and, in racing, details are what make the difference.  I love that the guys understand that; they share in understanding what racers want: details."
Details and, in the case of Max Papis, spirit.
---
You may also like...
---