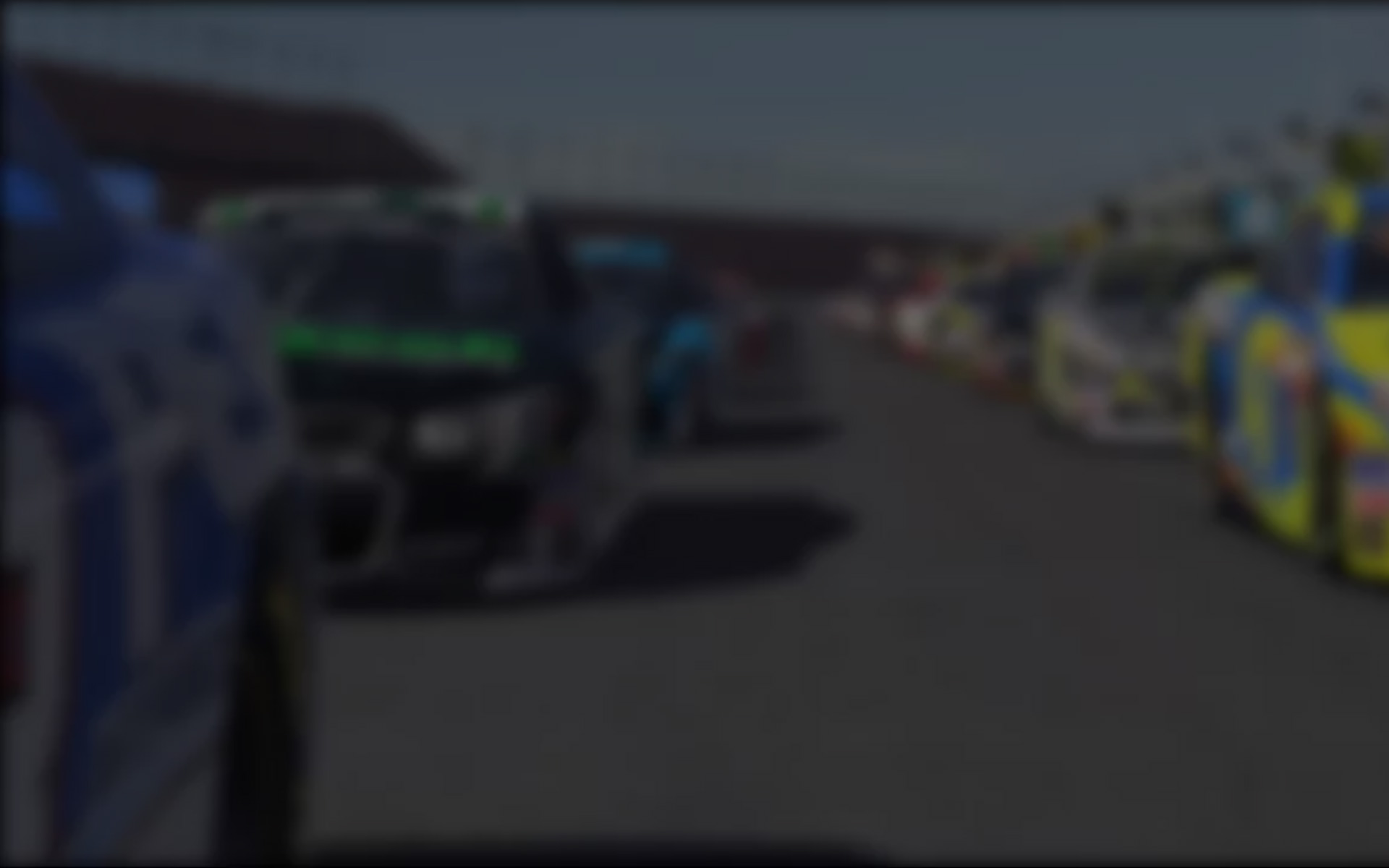 The Circuit of the Americas Grand Prix layout played host to the third round of the season for the UK&I Skip Barber league.  The nearly 3.5 mile circuit took roughly two and a half minutes to complete for the F2000s, so a ten lap race was in store for the sim-racers.  Sebastian Job took pole as the only participant to post a time in qualifying under 2:29 and nearly six tenths faster than second place starter Wojciech Swirydowicz.  Tom Ward did well to start the race in third while Marc Mercer could only manage P9 on the grid and championship leader Graham Carroll was unfortunately absent.
As the lights went green and the field climbed the hill toward Turn One there were minimal changes of position (aside from Mercer who managed to grab two positions right at the start).  Ward got the overtaking started at the front with a tow down the long straight which earned him the inside line on Swirydowicz into Turn 12 and he moved into second place.
Mercer's charge continued just one lap later as he set his sights on his championship rival from last season, Dominic Brennan, for his sixth place.  When Brennan broke from the tow of Simon Povey in fifth he was easy pickings on the long straight for Mercer.
On Lap Three and a bit further back in the field, Fahim Antoniades was in P10 and struggling to keep up with Rafal Drzaszcz ahead.  An oversteer moment entering Turn Seven lost him two positions to George Streetley and Peter Cowan.
Back at the front, Stuart Adcock was making his bid for a podium position on Lap Four after starting in fourth.  With a great exit out of the Turn 11 hairpin he breezed by Swirydowicz to take third place without drama.
Just a few seconds after Adcock made his move, Drzaszcz tried a similar move on Adam Dodd for P8 at Turn 12.  Dodd hung around the outside rather than trying a cut-back and Drzaszcz made contact with him at the exit.  Although Dodd was able to continue, Drzaszcz pitted for repairs.
At the start of Lap Five it was third place Adcock coming under attack from Swirydowicz as he went a bit deep into Turn One and, for the moment, gave back his podium position.  Adcock even came under attack from Povey and it looked like he might lose another position but with better exit speed and the inside line for Turn Two he maintained fourth.
Dodd had been locked-in a lonely dice with Drzaszcz until their contact on Lap Four, but in the second half of the race he began coming under immense pressure from Streetley, Cowan, and Antoniades.  It was bad enough that Dodd lost eighth on Lap Six to Streetley down the back straight but he dropped another position to Antoniades when he ran deep into Turn 12 (quickly coming under attack from Cowan as well).
Streetley and Antoniades traded places a few times over the course of the next few laps, but Streetley appeared to gain the upper hand with an overtake down the back straight on the penultimate lap.  He managed to carry so much speed through Turn 11 that he was past Antoniades already at the midpoint on the straight to complete one of the easier overtakes of the day for P8.
On the final lap Ward was still behind Job, but this may have been part of his master plan.  Job was wise to Ward's intentions however, and defended the inside line into Turn 12 very aggressively.  Ward braked much later, hung it around the outside and — to seal the deal — Job got a twitch of oversteer.  With no major passing locations remaining, Ward could cruise to the finish (relatively speaking).
Not long after Ward took the lead for the final time, Antoniades was making a similar move on Streetley for P8.  Streetley didn't defend the inside of Turn 12, however, possibly opting to try the outside in order to get the inside line for Turn 13.  But Antoniades protected the line and took the position handily.
Ward hung on for what remained of the final lap and got his first win of the season with Job only 0.333s behind him.  Two seconds behind them Swirydowicz took the final podium position ahead of Adcock and Povey, while Mercer finished less than four tenths ahead of Brennan.  Antoniades held his P8 until the end as well, while Streetley defended his ninth from Clarke Williams to the bitter end.
In the championship reckoning Ward's win moves him up four places in the order to third with 55 points to Carroll's 60 and Job's 59.  Adcock's fourth place in COTA moves him into the same position in the points with 47 while Antoniades and Povey are tied with one point less than Adcock at 46 apiece.
---
You may also like...
---