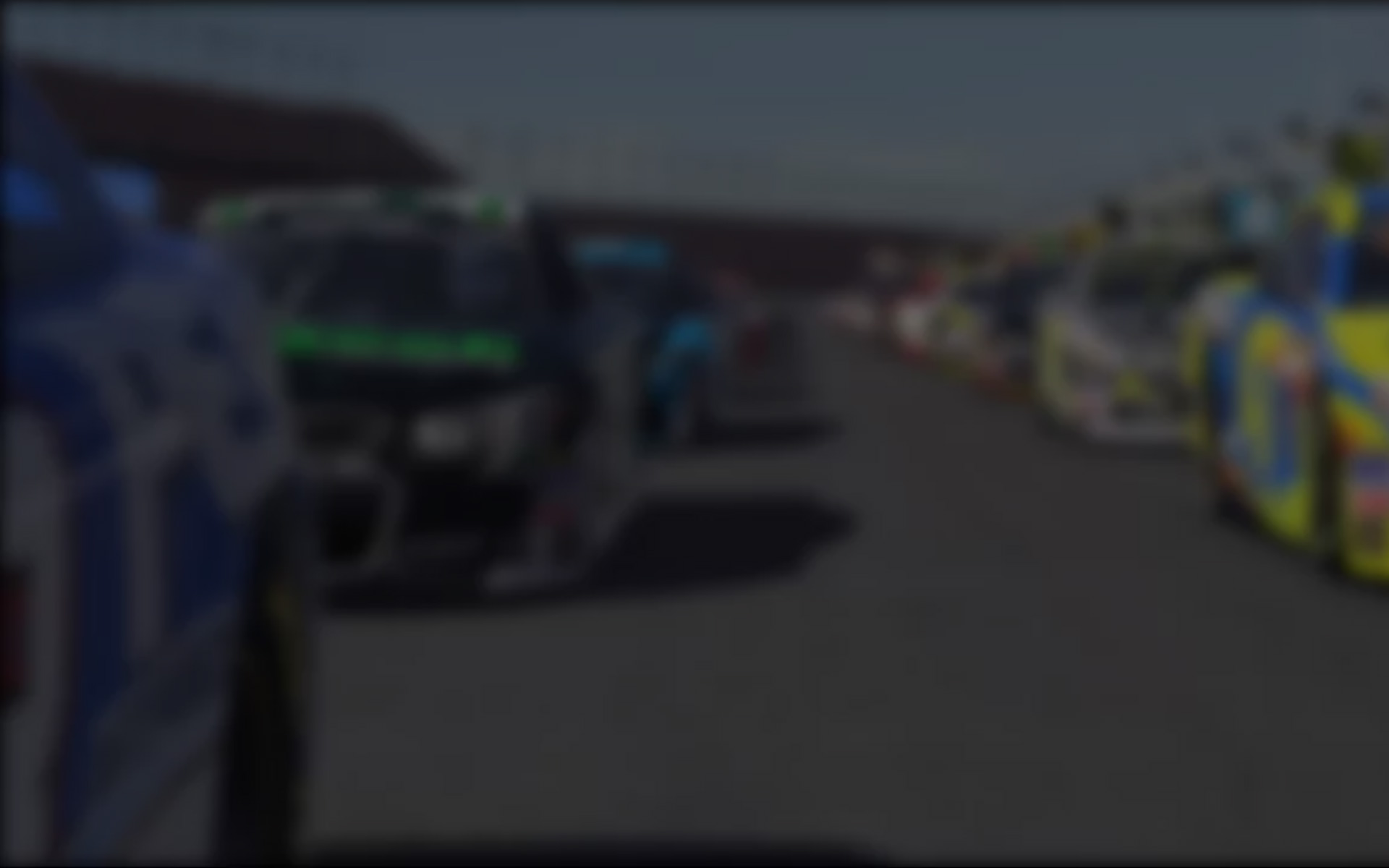 All News: track
---
June 18th, 2010 by DavidP
In November of 2009 iRacing.com introduced a feature that enables members to host their own races.  A session does cost $3 for the host, but he or she can have as many people join as they want for free as long as there is a stall for them on pit road. The most significant advantage to hosting your own race (compared to participating in an official iRacing event) is the ability to write your own rules.  This gives the host some great tools to create some really exciting events.  Some sites even run their own series complete with prizes for the winners.  Among the best examples of this feature are fantastic events like the STPC (Short Track Pro Cup) Thunder presented by ONeil PC systems ( http://www.stprocup.com ; http://www.oneilpcsystems.com ).  These events are hosted by the STPC series and broadcast by WRN, the web racing network ( http://www.webracingnetwork.com/Default.aspx ). (1) STPC's Thunder at Irwindale is just one of many hosted events on iRacing.com Special events like these are made possible by the hosted racing feature.  As someone who participated in the most recent STPC race, I was blown away by how much fun I had.  It was just like going to my local short track and watching a race
March 18th, 2010 by DavidP
Historic Connecticut Facility is Latest Online Racing Short Track For 70 years Thompson International Speedway has challenged New England's finest racing drivers.  With the announcement that iRacing.com will add the legendary Connecticut track to its inventory, fans of the legendary high-banked, five-eighths mile oval and short-track online racing enthusiasts around the world will soon be able to measure themselves against a track that in its history has sent drivers to the winner's circle in the Daytona 500 and success on the NASCAR Sprint Cup circuit. "I'm pleased that we've been able to put together this alliance with iRacing.com," said Jonathan Hoenig, the track's director of business development and marketing and the fourth generation of his family to be involved with Thompson International Speedway.  "The timing couldn't be better as we use innovative technology and other modern business management tools to move the sport of short-track racing forward for the benefit of both fans and participants." "Our fans are loyal and enthusiastic," Hoenig said.  "Many of them would be on the track racing if they could – and now through iRacing.com, they will be able to race on an exact digital duplicate of the speedway when they're not attending races. We look forward to our local fans and racing game enthusiasts from all over the world being able to participate in online racing series that include Thompson International Speedway." Hoenig, who holds an MBA degree from Pepperdine University and whose great-grandfather began construction of the speedway in 1938, also noted that as host to a NASCAR touring series and seven of its own racing classes, each year the track saw a number of drivers make their maiden appearances.  "Just as many NASCAR Sprint Cup stars such as Joey Logano and Martin Truex, Jr.
December 10th, 2009 by DavidP
When it comes to race tracks that provide a road-racing driver with the perfect balance of challenge and pure fun, it's hard to beat Mid-Ohio Sports Car Course.  And soon this classic road-racing facility will be available for racing and practice to members of iRacing.com's motorsport simulation service. Mid-Ohio was about the last major permanent road-racing facility in North America not either in our inventory or in production," said Steve Myers, iRacing's executive producer, "and our members were pretty vocal in letting us know they wanted it.  So, we're pleased to be able to provide the many fans of Mid-Ohio Sports Car Course – both current and future iRacing members – with the chance to put themselves behind the wheel of a wide variety of race cars on a millimeter-accurate virtual version of this historic road-racing circuit." Myers noted that survey-accurate laser scanning of Mid-Ohio had been completed earlier this fall and said he expects the track to become available in the iRacing inventory sometime during the summer of 2010. All of us are pleased with the notion that racing fans all over the world will soon be able to race on a virtual version of Mid-Ohio Sports Car Course," said Michelle Trueman Gajoch, president of track owner TrueSports, Inc.  "And we think many of our existing fans will really enjoy the opportunity to see what it's like to drive on track.  That's why in addition to the traditional benefits of our VIP Race Pass – including general admission, grandstand seats, paddock passes, pit access and other benefits – for 2010 we're including a free 30-day iRacing.com membership.  Now our VIP Race Pass holders will really have an inside look at racing at Mid-Ohio Sports Car Course." One of the most active road-racing facilities in North America, Mid-Ohio is home not just to the sports cars that are in its name, but to virtually every form of road-racing machine around.  In addition to Sports Car Club of America and other amateur road-racing competition, in 2010, Mid-Ohio will host a round of the IZOD IndyCar Series, the American Le Mans Series, the Grand-Am Rolex Sports Car Series, AMA Pro Racing, the SVRA-sanctioned Vintage Grand Prix and the AMA Vintage Motorcycle Days.