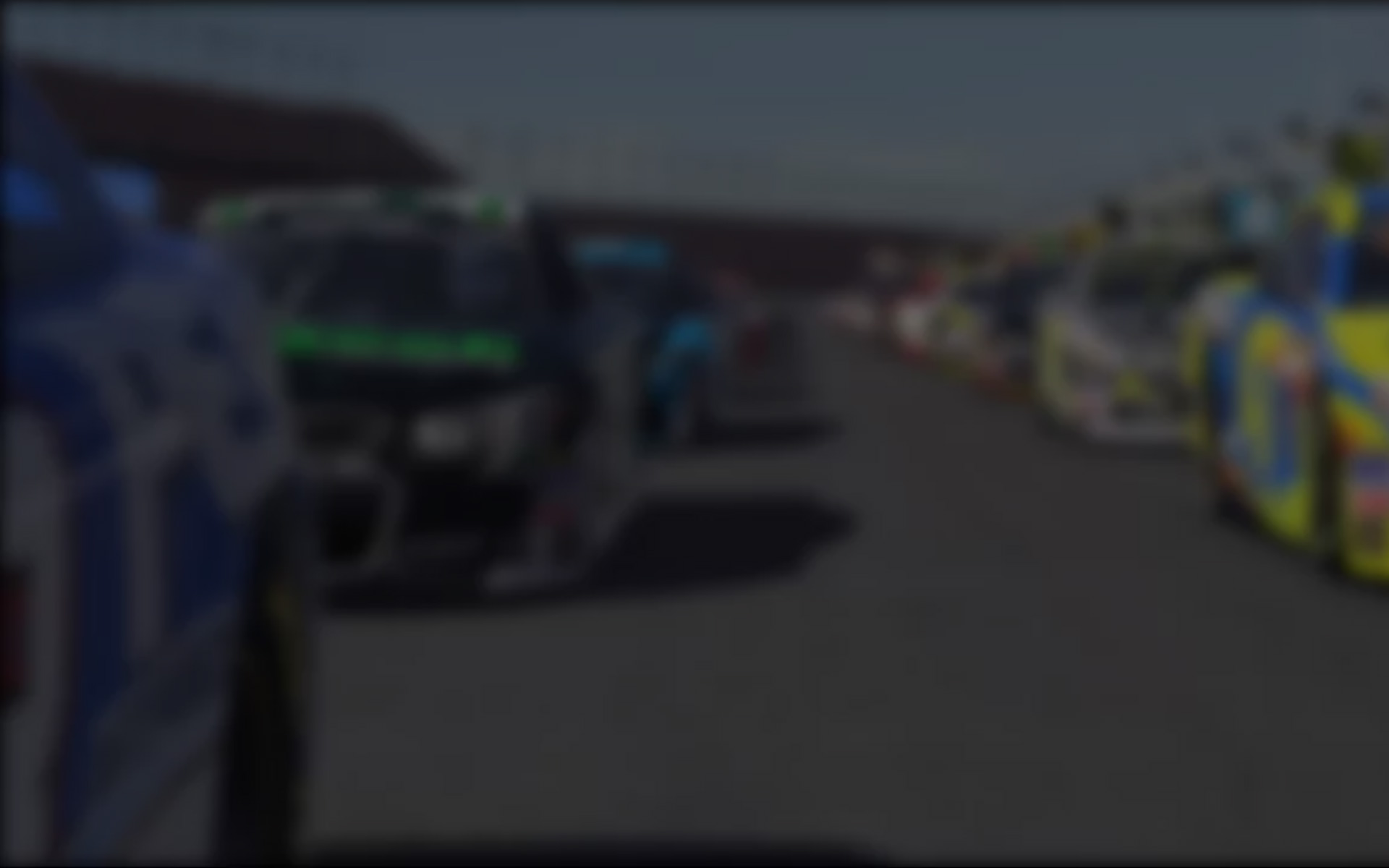 Historic Connecticut Facility is Latest Online Racing Short Track
For 70 years Thompson International Speedway has challenged New England's finest racing drivers.  With the announcement that iRacing.com will add the legendary Connecticut track to its inventory, fans of the legendary high-banked, five-eighths mile oval and short-track online racing enthusiasts around the world will soon be able to measure themselves against a track that in its history has sent drivers to the winner's circle in the Daytona 500 and success on the NASCAR Sprint Cup circuit.
"I'm pleased that we've been able to put together this alliance with iRacing.com," said Jonathan Hoenig, the track's director of business development and marketing and the fourth generation of his family to be involved with Thompson International Speedway.  "The timing couldn't be better as we use innovative technology and other modern business management tools to move the sport of short-track racing forward for the benefit of both fans and participants."
"Our fans are loyal and enthusiastic," Hoenig said.  "Many of them would be on the track racing if they could – and now through iRacing.com, they will be able to race on an exact digital duplicate of the speedway when they're not attending races.
We look forward to our local fans and racing game enthusiasts from all over the world being able to participate in online racing series that include Thompson International Speedway."
Hoenig, who holds an MBA degree from Pepperdine University and whose great-grandfather began construction of the speedway in 1938, also noted that as host to a NASCAR touring series and seven of its own racing classes, each year the track saw a number of drivers make their maiden appearances.  "Just as many NASCAR Sprint Cup stars such as Joey Logano and Martin Truex, Jr. use iRacing to prepare for races, drivers who are new to our track will be able to learn the quick way around before they unload for the first race."
The technical crew that will later this spring laser-scan, photograph and otherwise document the Thompson facility includes Kevin Iannarelli, an associate producer at iRacing.com and a real-world racer who frequently competes at Thompson.
"I volunteered to spend one of my weekends working on the scanning," said Iannarelli, 26, who first raced at Thompson in 2003 as a 19-year-old stock car rookie and is currently competing in New England's Modified Racing Series.  "I won my first heat race at Thompson that year and have driven there two or three times each year since then.  It's very fast – probably my favorite track."
Iannarelli, whose professional responsibilities at iRacing.com include sound recording, track building, car scanning and collection of vehicle engineering data, noted that when he and his colleagues complete the build process, the finished virtual version of the track will feature millimeter accuracy.  "A lap of the virtual track is exactly the same as a lap of the physical track.  When you're racing at Thompson on our internet service, you're really racing at Thompson."
iRacing.com's Kevin Iannarelli brings his unique perspective of Thompson International Speedway to the track scanning process.
Thompson International Speedway's birth was a literal example of clouds with silver linings.  In September, 1938 an epic hurricane – dubbed "The Long Island Express" – flattened the Hoenig family farm in Thompson, CT.  Jonathan Hoenig's great-grandfather, John, decided that with the land already cleared, maybe constructing a race track was a better idea than rebuilding the farm.  In a day when the 2.5-mile, brick-paved Indianapolis Motor Speedway stood unchallenged in size, Thompson was a long track, and with its 26-degree banking and asphalt paving drew a stark contrast to the typical fairground dirt tracks that made up the bulk of America's motorsport landscape.
The facility opened for competition less than two years later, on May 26, 1940.  The first race was for what are now called sprint cars and was won by Dizzy Vance for car-owner Louis D'Amore.  In the seven decades since, Pete Hamilton and Geoffrey Bodine have gone from being Thompson regulars to winning the Daytona 500, while other NASCAR stars with Thompson heritage include Bodine's brothers Todd and Brett, Ken and Ron Bouchard, Greg Sacks, Mike McLaughlin, Steve Park and Jimmy Spencer.  And Thompson International Speedway was host in the early days of the sanctioning body to three races in what is now known as the NASCAR Sprint Cup series – 1951, 1969 and 1970.  (The latter pair of races were won by NASCAR legends David Pearson and Bobby Issac.)
Today Thompson International Speedway runs weekly stock car races for Sunoco Modifieds, Super Late Models, Late Models, Thompson Modifieds, Limited Sportsman, Mini Stocks and Pro Four Modifieds, as well as playing host to the NASCAR Whelen Modified Series.
---
You may also like...
---