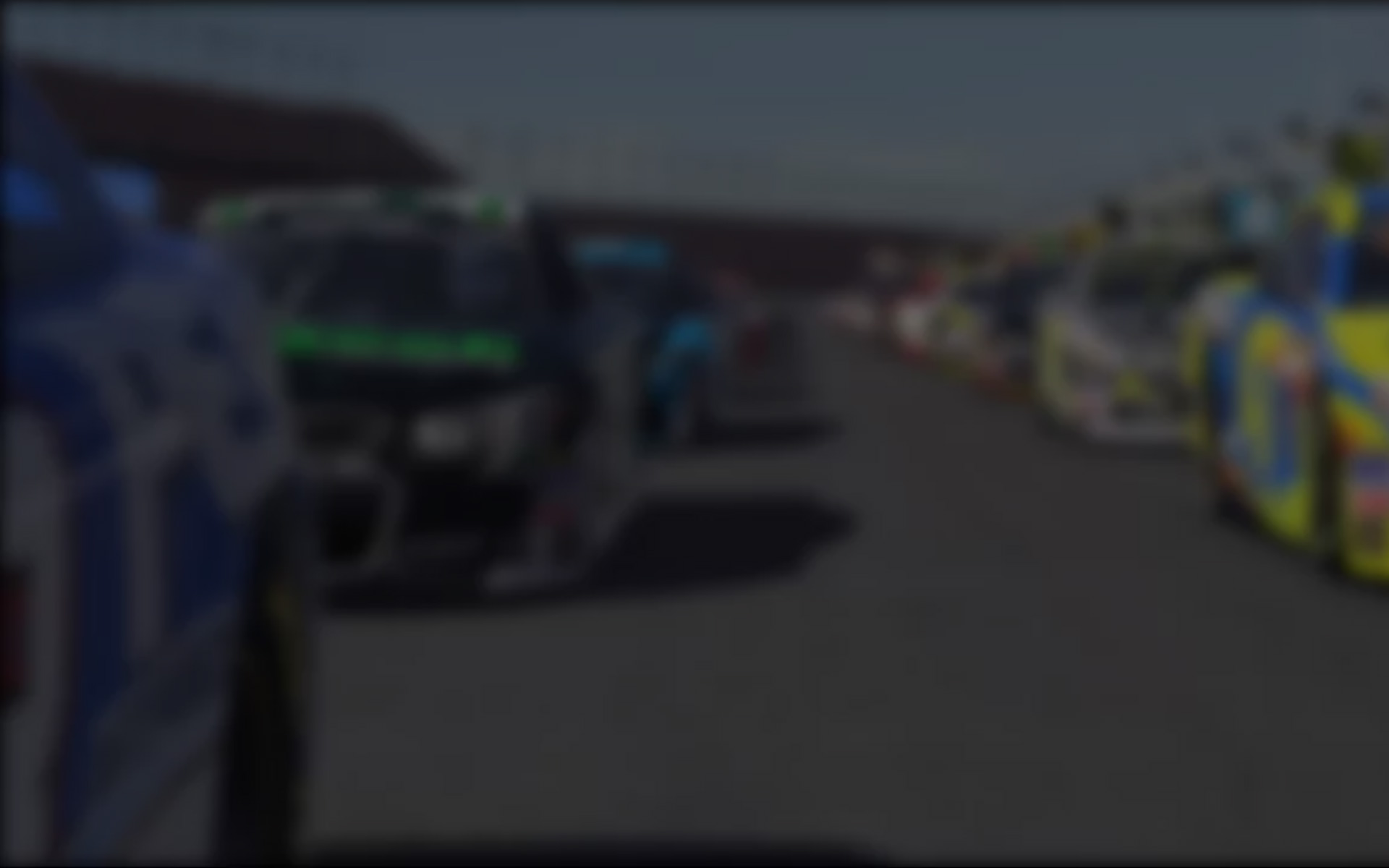 September 10th, 2011 by DavidP
There's no "I" in team.

There may be plenty of "I's" in Team Giddy-Up! and the names of Toshinobu Shigemitsu, Nobuhiro Fujitaka and Teruaki Kato.  And, obviously, there's an "i" in iRacing.    But when it came to Round Three of the Okayama Challenge Cup, a two hour enduro at Okayama International Circuit in July, there were no "I's" — only teammates who pulled together with co-driver (and fellow iRacer) Yuho Abe and a pit crew full of iRacers to score a remarkable podium finish.
Remarkable?  Consider that Team Giddy-Up! was debuting its VITA-01 (a sports racer with a semi-monocoque chassis powered by a 1.5 liter Toyota Yaris engine) at Okayama and that the three drivers chosen by team director Shigemitsu to pilot the #93 entry had never driven at Okayama before – at least the "real world" version.  Indeed, only Kato had anything like an extensive real world racing resume.  However, all three drivers selected by team manager Shigemitsu were very familiar with the twists and turns of iRacing's virtual Okayama circuit, be they 2011 Season 1 Star Mazda champion Abe, Skip Barber and NVIDIA Cup regular Fujitaka or Kato, a veteran of the iRacing Grand Touring Cup and Grand-Am Premier series.
Pre-race testing offered tantalizing hints of what was to come as Abe lapped within half a second off its sister car, the #73 Team Giddy-Up! VITA-01 which was piloted by an experienced race driver.  More telling yet, the former Super Karter was nearly four seconds faster than some of his fellow Super Karters who had never raced the real or virtual Okayama before.
"Drivers who are new to Okayama need some laps to cut their lap time under 2:00.0 but I did 1:59.6 for my Lap 1." — Nobuhiro Fujitaka
Race weekend arrived along with hot temperatures and a correspondingly slower race track.  Still, Fujitaka broke the two minute mark in his first flying lap (ultimately getting down to a 1:53.2) while Kato and Abe both lapped in the 1:51s.
"Director Shigemitsu said that drivers who are new to Okayama need some laps to cut their lap time under 2:00.0 but I did 1:59.6 for my Lap 1," related Fujitaka.  "He said that he was surprised to see that."
Come the single busy qualifying session (30 minutes long with each of the 72 drivers entered required to post a lap time) and potential disaster struck when Kato experienced a stuck throttle on his "out" lap.  Although the Shigemitsu quickly traced the problem to a pebble that had worked its way into the pedal box, the time lost in rectifying the problem limited Kato to a single lap before Abe and Fujitaka got their time in the car.
Nevertheless, the trio of iRacers qualified first in class and third overall.
"I was very nervous because this is my first car race and my first endurance race," said Abe.  "(But) the precise, laser-scanned virtual track kept my trust and it took effect.   If you have depth of understanding for the track before you drive the track, this is very encouraging. This is nothing short of extraordinary."
No doubt buoyed by the intrepid trio's qualifying performance,  iRacer Wataru Ota rushed to Okayama to join an already "iRacing-rich" crew on the #93 car for race day including Shigemitsu (director, sign board, refuel, seat belt), drivers Abe, Fujitaka, and Kato, Shuji Aratani (transponder changer), Tomohide Baba (seat belt support), Masafumi Aburame (ground and fireman) and photographers Satoru Ohno and Shougo Tashiro.
They would be treated to an exciting start that saw Kato slice his way into the lead by the second turn.  What's more he stayed there throughout his stint which, unfortunately, turned out to be rather shorter than planned as he a fuel pick-up issue forced him to pit after just 30 minutes.  Nevertheless, a quick pit stop and driver change ultimately saw Abe gain a full 10s on the second place car, enabling the #93 VITA-01 to retain the lead through to the second stop.
More problems arose when Abe handed over to Fujitaka as the fuel line sprung a small leak, and while the team managed to get a full load of gasoline in the car, #93 slipped to third place (second in class) in the process.
The final stop saw Kato return to the cockpit and set out in quest of the cars ahead.  Although he cut the margin to second place by some 15s during his stint, Kato simply ran out of time and came home second in the VITA-01 class and third overall.
"I was worried that I would overdrive," said Fujitaka. "I have never been in this level without problems at a first-time track. I realized the effectivity of iRacing for training for the first-ever tracks.
"Besides that, it was surprising that Yuho got good pace, though, he had to deal with no experience with H-shift and Formula car. He went far beyond any definition of the pace without careful preparation. He was iRacing Star Mazda Champion, may have developed some different sensors!"
For his part, Shigemitsu says the drivers did face some challenges in making the transition from sim racing to the real world track.
"I think we can't train for shifting the synchromesh transmission through simulators," he explains. "The sim allows rougher style of shifting and it does damage (the real) synchro. iRacing has updated their transmission model before but I think it needs hardware support."
Kato too experienced some differences between iRacing's virtual Okayama and the real thing.  Owing to the fact that the sim racing rig he used preparing for the race had a single monitor, he found his peripheral vision cues were different.
"For the benefit of practice and training with iRacing, real FOV and a three monitor setup should help because the scenery going by (will) match the landmarks as real," he said.
"Above all else . . .  it was very nice moment with fellow iRacers." — Nobuhiro Fujitaka
Nevertheless, Team Giddy-Up!'s successful experience in the Okayama Challenge Cup confirmed Shigemitsu's belief in iRacing as a valuable tool in race preparation.
"(Drivers ask) 'What should I do to drive fast the car at the track?'" he said. "We proved that iRacing is available for a training tool.  We can arrive at solutions or get hints at directions to go through iRacing.  And the very realistic iRacing, a virtual mirror of tracks, can remove misgivings from the driver in his first ride at a track."
And a little help from their iRacing friends removed any remaining misgivings.
"I am deeply grateful to Shigemitsu-san from Giddy-Up! for giving the chance to race, my teammates Kato-san and Fujitaka-san, Japanese iRacers for their support, all staff of iRacing for developing fantastic software, and all of iRacing supporters," said Abe. "Thank you!"
Fujitaka seconded that emotion
"The one thing I want to say above all else, is that it was very nice moment with fellow iRacers," he said.  "We met and soon turned into an atmosphere of friendly. That was faster than I acclimated to the track!
"iRacers on-site had task of the pit work and other iRacers who could not come to Okayama (there were also Korean iRacers!) also supported us. We enjoyed our first race and that was very exciting.  All of us took part of this P2 result, this was memorable experience. Thanks guys!"
---
You may also like...
---