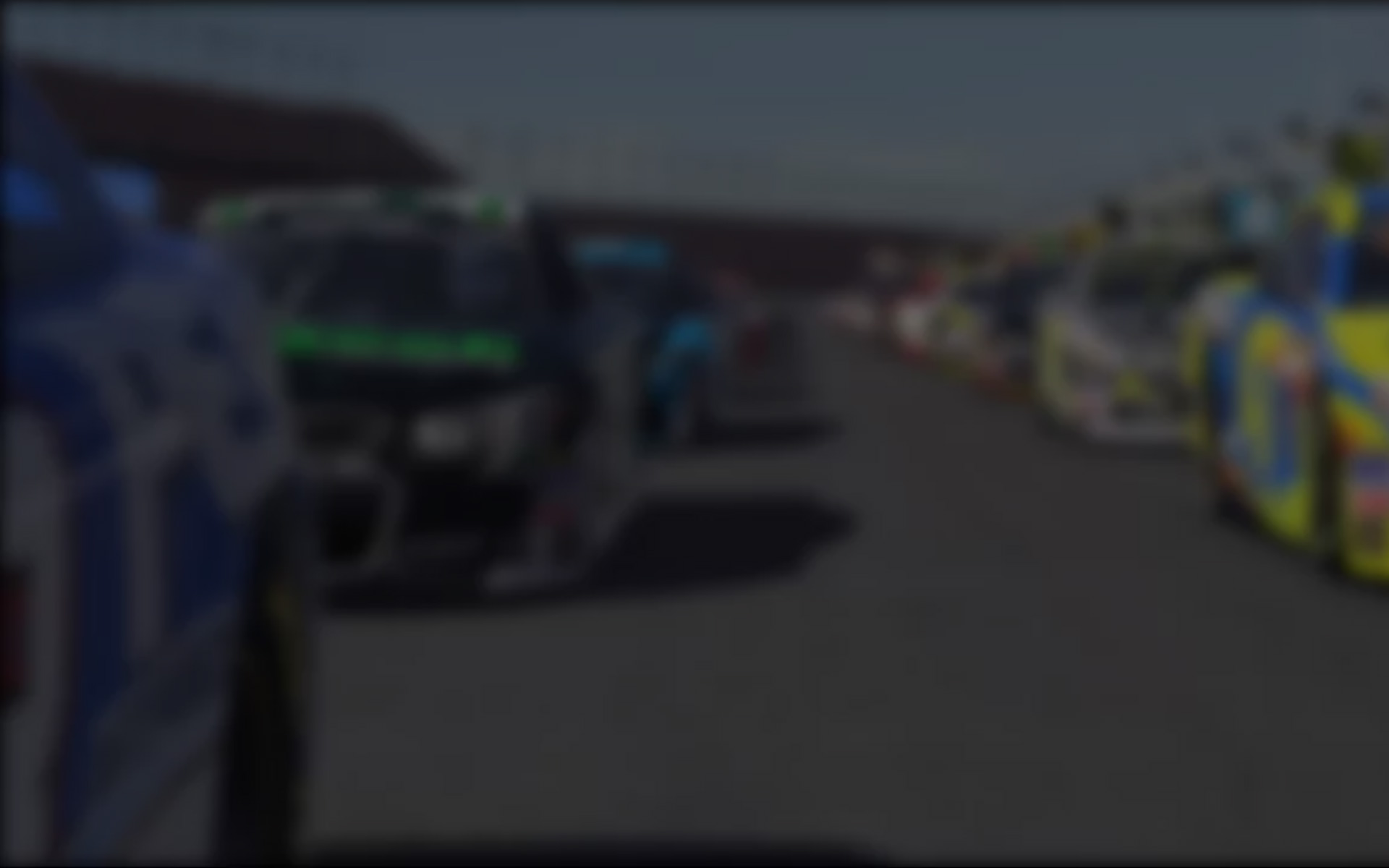 March 7th, 2016 by Chris Wolfson
The Bootleg Racing League's Outlaw Modified Series sim racers pulled into Connecticut and the historic Thompson Speedway for round eight of 2016 season one.  Matt Hoose brought a 15 point lead into the race over Donny Moore.  Lowell Jewell was third in the points heading into this race.
Hoose would start the race from the pole and jump out to an early lead on the field.  Lucas Stinziano slid into the second spot as the rest of the field fell into single file to navigate the tricky, Thompson Speedway.
Stinziano relinquished the second spot after slapping the wall hard on lap six, allowing Phillip Temples into second.  Temples had a fast race car and set his sights on Matt Hoose.
Temples made heavy contact with the outside wall on lap 35 and fell back to the third position.  This allowed Lowell Jewell to move up into the second spot.  The battle was hot and heavy between Jewell and Temples for second and third.  With 30 laps remaining, Temples found himself back on Hoose's rear bumper with Jewell dropping back to third.  Chris Wolfson was running in the fourth spot with Donny Moore following in fifth.
With 22 laps remaining, Hoose and Temples made door to door contact sending Hoose's #21 into the outside wall with enough force to cause significant damage.  Temples would rocket out into the lead with Hoose falling back into the field.  Jewell moved up into the second spot with Donny Moore sitting in third.
Lowell Jewell hit the wall hard with 19 laps remaining, sending the #55 down into the grass allowing Moore and Wolfson to both slip by on the outside.
Lapped traffic would stack the front of the field and let Moore and Wolfson close on Temples' rear bumper.  With ten laps remaining, Moore tried everything in the book to find a way around the #19.   Despite the pressure from behind, Temples held on to edge Donny Moore at the line.  "The car was good.  I just hate it that Matt and I got together" said Temples after the race.  Chris Wolfson would finish in third with Lowell Jewell recovering from his trip through the grass to finish fourth.
With a strong second place finish, Donny Moore made a huge jump in the points battle, taking advantage of Hoose's 15th place finish.  With only three races remaining, Hoose holds a narrow five point lead over Moore.
The field heads to South Boston for race nine of 2016 season one.  Be sure to tune in to the Global SimRacing Channel's broadcast on iRacing Live at 9:15PM EST to catch all the sim racing action on Saturday night.  The green flag drops at 9:30.
You can check out the Bootleg Racing League at www.bootlegracingleague.com.
Check out all the action at Thompson at https://youtu.be/l2IetHKHX90.
---
You may also like...
---