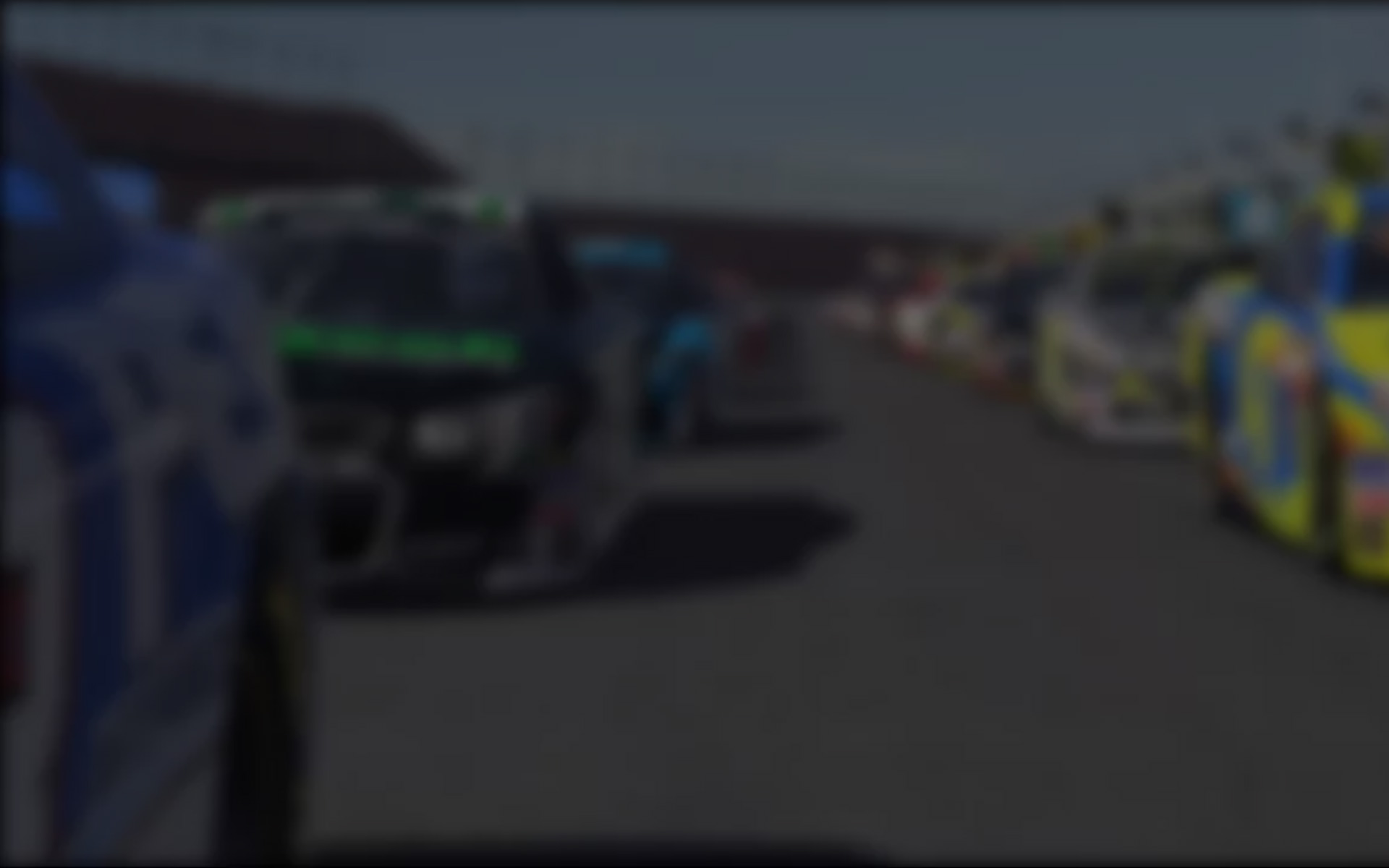 The first week of online racing in both the fixed and open Indy Car Road Series took place in sunny California with the sim-racers looking to tear-up Mazda Laguna Seca Raceway. The venue located at Monterey hosts 11 corners over a 2.238 mile river of bending tarmac. In Week One of the Road open setup series 33 drivers took to the track, while the fixed road series saw 236 drivers attempt to conquer the course and its biggest obstacle – "The Corkscrew" a blind downhill corner that can catch the best driver off-guard.
One driver who stood out from the others when it came to conquering The Corkscrew was Courtney Terrell (Indiana) who won the Strength of Field race and took home the Week One points lead in the Indy Car Road Fixed series. Terrell won two out of three races from an average starting position of fourth place and managed to lead 32 laps of the 84 completed.
The Fixed setup Strength of Field race was won by Terrell in the #12 Dallara Indy car after charging through the field from a fifth place starting position. Terrell led all 28 laps and won with a margin of 31.866 seconds to second place Michael Talacka (UK/I). Terrell's average lap time was more than one second faster than that of second place Talacka. Close behind Talacka in third to round-off the podium was Jyri Mäntylä (Finland) who finished 4.004 seconds behind second place with the fastest lap of the race, a 1:11.354.
The iRacing.com Indy Car Road Fixed series points took shape after Week One with a gap of more than thirty points to tenth place. The points standings currently place Terrell in first (145), Carlo Labati (Italy) in second (137) with third place (136) held by Dan Giang (Australia/NZ).  In the fourth position came Talacka (135) with fifth position (128) taken by LJ Garnett (UK and I) ahead of sixth-placed David Gill (Mid-South) who is tied with Mäntylä (125).   Eighth position (120) is taken by James Andrew (UK and I), ninth  (116) is Sebastian Mach (DE-AT-CH), and in the tenth position (113) is Cody Bolinske (Midwest).
The iRacing.com Indy Car Road open series points standings displays a 27 point gap between the points leader (132) Nico Brandt (DE-AT-CH) who started one race and led 54 out of the 56 laps to win the race. Second place (125) driver Thomas Sturm (DE-AT-CH) started two races with an average finish of sixth. Third place driver (118) is Ivan Basso (Italy) who started fourth in his single race and finished third. Jussi Nieminen (Finland) came in at the fourth position with a fourth place finish (112). In the fifth position drivers Will Lamb (Carolina) and Christian Richter (DE-AT-CH) both scored with 105 points.
Check-in next week for coverage of the second week of Indy car action at Autódromo José Carlos Pace (often known as Interlagos), which promises to bring the two exciting versions of virtual Indy car racing to São Paulo, home of the late Ayrton Senna.
---
You may also like...
---