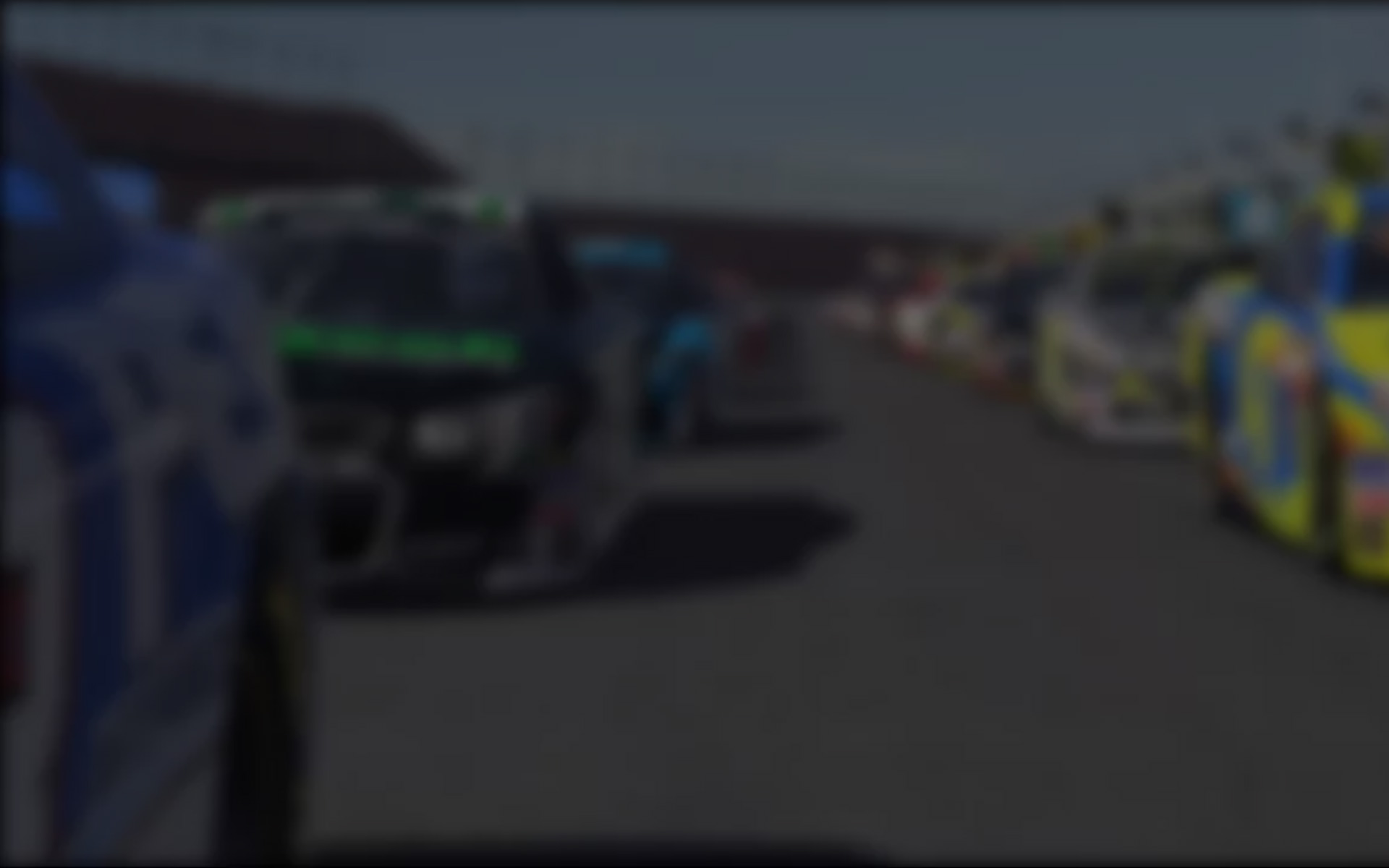 In Week Eight of the NASCAR iRacing.com Late Model Series gave sim-racers the opportunity to take to the high banks of Dover International Speedway.  The "Monster Mile" as it is commonly called is quite obviously one mile in length. Dover has four corners with banking of 24 degrees and even the straights include nine degrees of banking.  Dover's concrete corners provide some of the most action-packed and exciting races for Late Models, enabling them to hit some of the highest speeds of the season. Dover is the opportunity for iRacing.com's Late Model drivers to let out their frustrations and engage in side-by-side action.
This week's 2806 Strength of Field race saw ten drivers take to the high banks in order to compete for the glory of being the week's best driver.  In first place came Logan Sheets who managed to lead five laps in the 45 lap race after starting from the second position. In second came pole-sitter Jeffrey Hileman, 0.215s behind, after leading 40 laps. In third place and 0.867 seconds behind came Paul Woodske, who started in third place and managed to run the fastest lap time of the race (24.757s).   From the there, the gaps opened-up considerably as fourth- placed Ryan Wells finished 6.015s out of the lead, followed by Brandal Cholette, Tyler Sutton, and Dennis Mikkelson. Clocking in over one lap down were Jason Swann, Brandon Williams and Richey Etheridge.
Overall, the Late Model week was led by Logan Sheets who earned 166 championship points via a perfect finishing record.  Sheets claimed seven wins in eight starts, four poles, and managed to finish in the top five every race. He also led 256 laps in 360 laps. In second place came Eric Hough with 159 points. In eight starts Hough claimed four wins, seven top fives, six poles, and 201 lead laps from 358 laps run. Kollin Keister made just two starts at Dover and claimed a win each time. In 90 laps of racing, Keister led all but one and managed to take home 158 championship points. Kenneth Smith followed closely behind with 155 points after making five starts. Although he did not win any races, Smith led 43 of 218 laps and managed to finish in the top five twice. In fifth place was Michael Fisher with a massive 23 starts and 14 wins coupled with a total of 21 top fives. The busy Fisher also took 19 pole positions while leading 788 of 1026 laps and took home 149 championship points.
After eight weeks of competition, Keister continues to lead the overall championship with 1361 points. Sheets follows in second position with 1288 points and in third place comes Ron Hagolin with 1281 points ahead of Lewish Cisp Jr. (1192) and Kevin Myers (1175).  As the NASCAR iRacing.com Late Model Series moves on to SOBO — aka South Boston Speedway — will Sheets be able to take the offensive and pass Keister?  Or will Hagolin be able to take over in the second position. Find out next week on inRacing News!
---
You may also like...
---