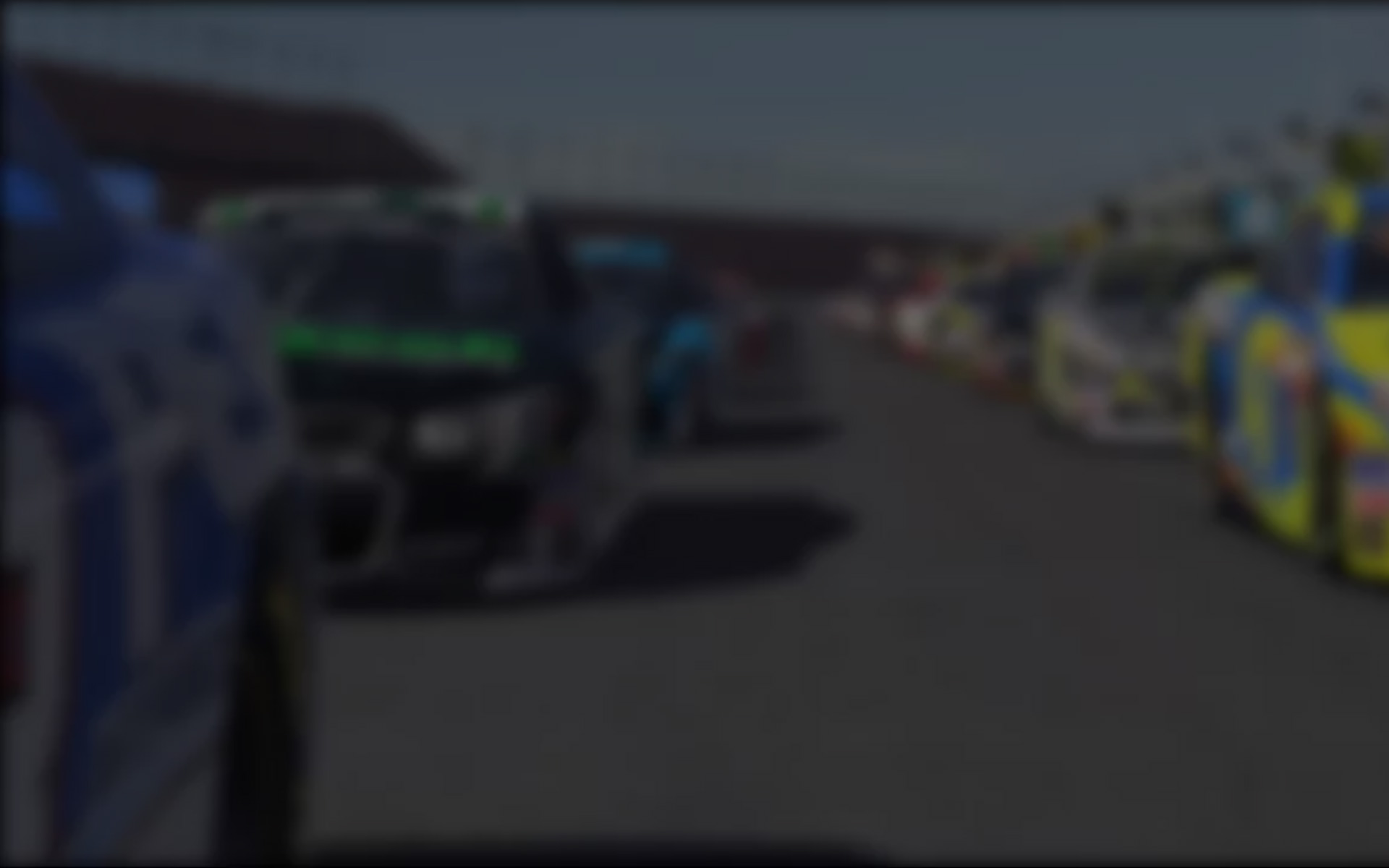 Editor's Note:  Divina Galica, iRacing.com's Director of Partner Relations, has enjoyed a thoroughly remarkable sports career.  A two-time captain of the British Olympic Ski team, she competed in the 1964, 1968 and 1972 Winter Olympic games and also set a world speed skiing record of 125 mph.  She later turned her competitive focus to race cars, and competed in sports cars, Formula Vauxhall Lotus, Formula Renault, Formula 2 and, ultimately, Formula 1.  These days, when not working on various iRacing assignments, "Divi" takes full advantage of each and every opportunity that comes her way to race vintage cars.  One such opportunity came at Mosport a few years ago, and we thought you would enjoy her account of the event.

I am blessed with good friends and one of the best is Hamish Somerville who owns  several great vintage cars which he lets me drive from time to time. He knew he wouldn't have to ask me twice to drive his recently acquired 1972 Brabham BT37 at  Mosport in June. I have always wanted to race at Mosport so I was excited to accept.
I arrived at Mosport early evening on Wednesday June 20th looking forward to  driving on that great track on Thursday but was met by long faces.  "You can't drive  tomorrow Divi," said Lee Chapman, "We accidentally left the Brabham's nose back at  the workshop."
I looked around the gloomy faces of all the mechanics each one hoping they would not be chosen to drive all the way back to the workshop 450 miles away in Connecticut. Eventually Dick and Evan were selected and even though they had just  completed the eight hour drive they hopped into the minivan and headed back with a minimum of 18 hours driving ahead of them.
On Thursday morning I took a track reconnaissance tour with the affable VARAC  Race Director Stephan Wiesen.  Then feeling rather envious I watched the two Williams and the March from our team (Lee Chapman Racing) take to the track with the eight other F1's which had made the trip to this historic track to commemorate 40 years since the first Grand Prix took place there in 1967.
Watching from the corners you can learn a lot but it's not the same as driving and I hoped the mechanics collecting the Brabham's nose would not be delayed. By mid-afternoon it was clear they might not make it back so I got permission to run the Brabham without the nose with a group of closed wheel cars. Pure madness but fun.  The car under steered wickedly and on the long Andretti Straight actually moved several feet to the left as I crested the brows on the road. Eventually after frightening myself and several Mini's I parked the car just as the guys arrived back at the track with the Brabham's nose.
I was staying in my RV at the track so in the evening when all was quite I took a lap of the track on my bicycle; it is all downhill from Turn One to Turn 4. Then from Moss Corner (5a and 5b) a hard uphill climb back to Turns 8, 9 and 10. The track is super fast and most of the corners have blind entries and are off camber; quite difficult on a mountain bike at speed and probably pretty exciting in an F1 car.  I'd find out on Friday.
Friday morning dawned with perfect weather.  We poured onto the track and at last I was able to see what the Brabham was made of.  Yikes the track is fast and as I kicked-off Moss Corner, up the long back straight, the Brabham rocketed up the hill flying past other cars as if they were standing still. What a great car in a straight line but having not much mechanical grip it was a handful in the corners, and I managed to go off into the grass at Turn 2 and later at Turn 4 trying to improve my lap times.  Mercifully my luck held out and each time I missed the rather solid looking barriers.
Back in the paddock I sat down with Steve Jarvis to go over the turns he had been watching and photographing. Seeing Steve's sequence of photos it was easy to see where I could improve my line and hopefully find some more precious seconds.  There were two untimed sessions on Friday and every lap time was called to me by Dean my enthusiastic mechanic and we both wished I'd had the four sessions that had been available on the Thursday test day. That evening the exuberant VARAC President John Greenwood made sure we all stopped by the Pot Luck Drinks party and made us all feel very welcome along with at least 300 people attended the wonderful gathering.
On Saturday morning after consulting with Lee we decided to crank on some more front wing and raise the rear ride height to try and get some more mechanical grip on the front of the car which was washing out on the faster turns.  I threw myself into qualifying, achieving my best time of the weekend only two seconds slower than the much younger cars of Peter Gullick in the Williams FW10 and Rick Knoop's Tyrell 009-7.
Hamish in his Williams FW07B was considerably faster but then he knew the track so we all discounted him. Close behind me was Jeff Lewis in James Hunt's 1977 McLaren M26, the same car that James had led the race in 1977.  But while lapping his team mate Jochen Mass, Hunt had been driven into the barrier at Turn 3.   When a corner worker inadvisedly tried to stop him from walk back to the pits along the track, James knocked him out cold in a fit of temper . . . James incurred a hefty fine for this action, but will never be forgotten at Mosport.
In the first race I got a good start but as the laps wound down my car started misfiring on right hand turns from fuel starvation. Meanwhile the Tyrell stopped and that gave me third . . . momentarily.   But even though there are only four right hander's I couldn't stay ahead of the McLaren, which passed me on the front straight with five laps to go.  Then as I tried to push harder, I braked too late for Turn 8, the engine cut and I sailed across the gravel trap, allowing local guest driver Lew McKenzie in the Wolf WR4 to zip past.
Luckily I managed to fire the engine and was thankful to make the last two corners and take the checker a very lucky fifth. Later, Dean found that my fuel pickup had fallen off and was resting in the bottom of the fuel tank so it was an easy fix . . . or was it? Saturday night we watched the Lawn Chair races followed by another sumptuous meal provided by VARAC who again fed over three hundred folk.
Sunday mornings race was fun.  I easily dealt with the McLaren and the Wolf with the Brabham's exceptional speed on the straight, but nearing the end Rick Knoop blew an oil line on his Tyrell and oiled half the track before realizing what had happened.  We all slipped and slid to the checker and my car started to misfire (on left handers, now!)  but allowed me to preserve my third place.
The feature race was next and I would start third on the grid behind the two Williams.  We didn't have time to go back into the fuel tank for a repair so we filled the tank to the brim hoping that would cure the problem. In Vintage F1 racing we have an  unwritten rule that says we should not pass until the first long straight but, somehow, no-one told Lew in the Wolf about this.  All fired-up in front of his home crowd, he started racing as soon as starter Wallie Branston threw the green flag (standing on the edge of the track, just as he did 40 years ago!) and piled into the first corner before me.
"Oh well," I thought.  "I'll get him on the straight."
But it wasn't going to be that easy, as I was now carrying 80lbs of extra fuel. Eventually, on Lap Three, Lew's Wolf bobbled on the exit of Moss and I pulled up beside him in the Brabham.  Lew is an old hand at this and he made me work for the pass, but I finally made it stick under braking for Turn 8.
"Now I'll shake him off," I thought, but it wasn't to be.
"Go faster!" Dean yelled in the radio.
"I can't!" I yelled back. "You shouldn't have filled me up with so much fuel."
"He's right behind you!" shouted Dean.
"I know," I replied, my mirrors filled with the ominous black car.
And so we raced to the checker where, thanks to Hamish in his Williams retiring after three laps, I finished a surprised second with Lew McKenzie in the Wolf a very close third and Peter Gullick taking the win in his immaculate Williams.
What a great race, what a  wonderful track.  I hope I get the chance to go back next year.  Thank you VARAC for your hospitality, thanks also to Hamish Somerville for the loan of the wonderful Brabham and to Dean my mechanic and all at Lee Chapman Racing for keeping this 35 year old car going so well.
---
You may also like...
---