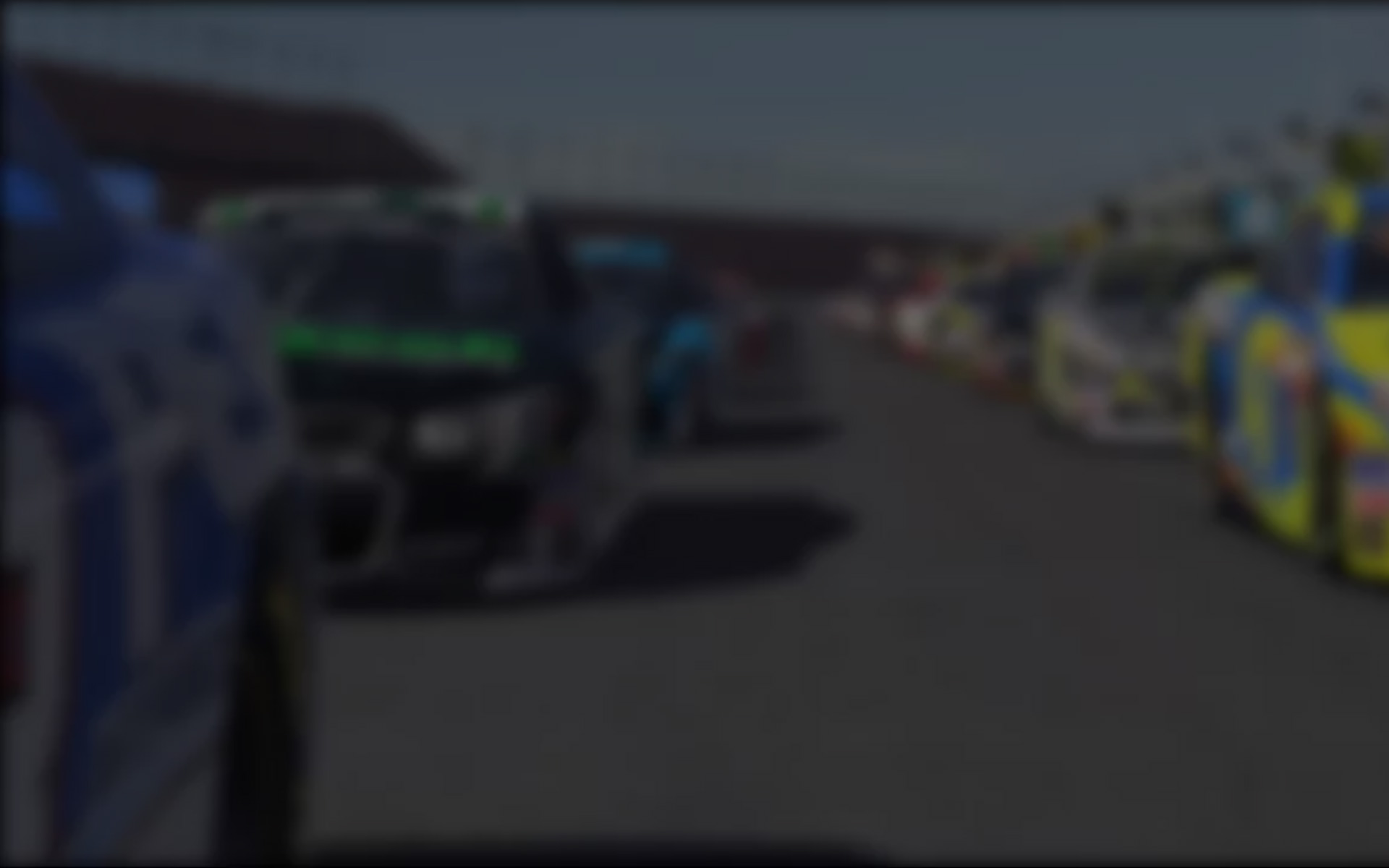 With words such as "Boy did I have fun", "The car feels awesome now", "Always felt in Control" and most telling "Love the new Radical, feels FANTASTIC!" it's clear that in a patch which listed absolutely no specific changes, the Radical has returned to its entertaining best, after a season where its edgyness and less than optimum default setups probably put-off a lot of drivers after a record breaking 2011 Season 4.
That isn't to say that the first season with the NTM was a disaster; indeed the Radical managed to post one of its best attendance figures, but after the dizzy heights of the previous season the feeling was that the wheel at fallen off somewhat.
This was despite the community growing stronger and adapting quickly to the NTM. Setups were made readily available on the forums and in practice sessions, a Driving School was started (inspired by the similar school run by the Lotus community's Erik Nixon) and constant dialogue was exchanged between the community and iRacing.
So why is a car which doesn't appear to be updated suddenly appear to have new life breathed into it?
Well most telling was probably a line in the patch notes that read "- Fixed an issue where a very lightly-loaded tire would lose stiffness, resulting in a 'floaty' feeling in the lightly loaded tire.".
The biggest issue that drivers experienced was in medium to high speed corners near the limits of traction where the previously predictable SR8 felt unstable and would sometimes spin without warning – especially on the default setups.
This is exactly the type of corner where the inside rear tyre on a racing car will become very lightly loaded (indeed it's not uncommon to see touring cars 'hang' a wheel in such situations) – exactly the point at which you don't want a tyre to feel 'floaty' and unpredictable.
Drivers are now reporting they are again able to experiment with setups much more, such as choosing between wing setups as no-longer does a driver need to add more rear wing to 'add weight' to the unloaded tyre.
A second undocumented change ought to also make things easier for drivers coming into the series as Club England drivers Steve Peace and Stephen Grier (both respected Radical setup makers) each contributed setups which are now the only two 'iRacing provided' setups — meaning any newcomer to the series can choose a setup which is predictable and raceable out of the box.
With these changes it would appear the chances of the Radical having another record breaking season have improved dramatically. The season opens with the now traditional start at the famous Watkins Glen racing circuit for a 45 minute race, before moving to Lime Rock Park for a 30 minute sprint the week after.
The Radical Driving School is run as an open hosted session run on Tuesdays starting at 6.00 UK time and unpassworded. The session for the most part is like a fairly typical practice session but has setups available and twice a session (6:30, 7:30) we clear the track and one of the experienced/fast drivers talks through how they drive the track:  braking points, apexes etc. It's also an open Q&A session so people are more than welcome to ask questions.  All Radical eligible drivers are welcome ( D4.0 and higher) and setups and advice are both freely available.
---
You may also like...
---