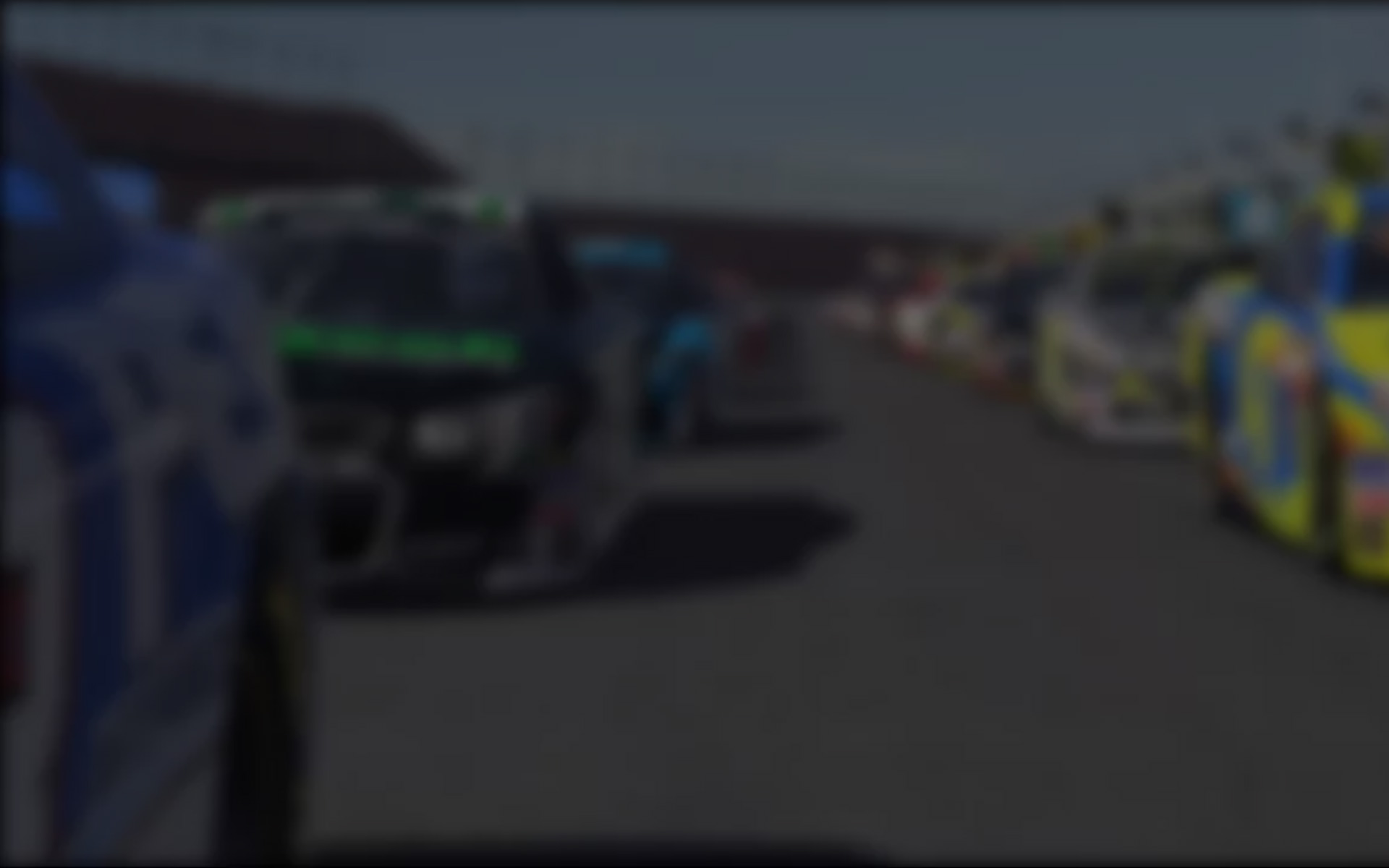 Week Three is well underway in the iRacing.com Global Challenge Series as racers battle for top honors at Mid-Ohio. Early excitement and frustrations arise as the first quarter of the inaugural season nears its completion. Many top division drivers are enjoying strong finishes while others can't seem to get themselves away from on-track trouble. The switch to open setup and the multi-class racing format are added challenges to newcomers with limited time to practice, or those who have limited knowledge of setup tweaking. On the other hand, top division drivers have been waiting for a chance to race the Cadillac CTS-V with an open setup.
Part of what makes the iRacing.com Global Challenge Series so exciting to run is the fact that Rookie 4.0 drivers can race on track with some of the best road racers on the iRacing.com service. Races are at a comfortable length of 25 minutes. Add to that the benefit of a new scoring system allowing racers up to four chances to get a great finish, as the top point score out of the four races is the only one that counts. After following the forums for the past two weeks, however, concerns have risen among the drivers in regards to the wide range of ability levels they've seen on the track.
Dylan Sharman, one of the top racers in the Cadillac CTS-V, noted that "practice is a huge key to being quick in any car." We all like the thrill of racing, but the importance of practice is one of the first points stressed by drivers who have achieved success in the iRacing.com service. If sacrificing one or two races during the week to run a solid practice session will ultimately result in rising to the top tier of iRacers, in my opinion it's more than worth it. A good practice session will allow racers to get better acclimated to the cars, and incidents can be suffered with no consequence.
So, if you find yourself having trouble staying out of trouble, follow these keys to success from the pros: Practice, and race smart. Speed is a great thing to have, but if a driver has no control, their efforts will be wasted. Also, it's important to note that because of the standing starts in the iRacing.com Global Challenge Series, the first turn of the first lap must be taken with a little extra caution. Given the multi-class format, and the wide range of driver ability, it's important to maintain a high track awareness at all times. Following these keys to success will guarantee better finishes and more points over time.
After the first two weeks of racing, here's how the overall series standings look heading into Week Three at Mid-Ohio Sports Car Course:
Cadillac CTS-V Car Class
1. Xavier Cuartero Silvente (Div.1) – 379
2. Dylan Sharman (Div.1) – 378
3. Michael Engelage (Div.1) – 316
4. Nathan Moore (Div.1) – 298
5. Bruno Linden Muller (Div.2) – 281
KIA Optima Car Class
1. Niccolo Cedrati (Div.1) – 388
2. Dirk Reinhard (Div.1) – 369
3. Wojciech Swirydowicz (Div.1) – 354
4. Kevin Parrish (Div.1) – 340
5. Danny Conlon (Div.1) – 337
In the Cadillac CTS-V Class, Xavier Cuartero Silvente of Barcelona, Spain was the top point scorer for Week One at Canadian Tire Motorsports Park (aka Mosport) by virtue of winning the 3178-SoF race on Monday May 6th at 16:45GMT. Entering four races that week, he won three of them. At Mazda Raceway Laguna Seca (Week Two), he was the second highest point scorer overall based off of his runner up finish in the 3267-SoF race on Friday May 10th at 22:45GMT. He again won three out of the four races that he entered during Week Two.
Silvente's only two losses of eight online races both came at the hands of Week Two's top point scorer, and the second place driver in the iRacing.com Global Challenge Series standings: Dylan Sharman.  The Aussie entered six races so far this season (four during week one, two during week two), and has won them all. This would extend his official race winning streak to 25 in 2013. Read more about Sharman in the pre-season article for the Global Challenge series here.
Although Sharman hasn't lost an iRacing Global Challenge race yet, his win at Canadian Tire Motorsports Park hosted a lower strength of field than Xavier Silvente's race. If his dominance continues, however, one could expect to see Sharman sitting atop the standings after week three.
In the KIA Optima Class, the top five point scorers for Week Two were completely different than those of the opening week. This confirms how close the competition is in the KIA Optima as drivers continue to get comfortable with the car. Niccolo Cedrati of Italy was the top point scorer for Week Two, and holds a comfortable point lead over Reinhard of Germany, the third highest point scorer at Laguna Seca. Cedrati is looking to have a dominant season in the KIA Optima, as he's won five of the six races he's run through week two.
Stay tuned for a first quarter update once Week Three has concluded at Mid-Ohio.
---
You may also like...
---