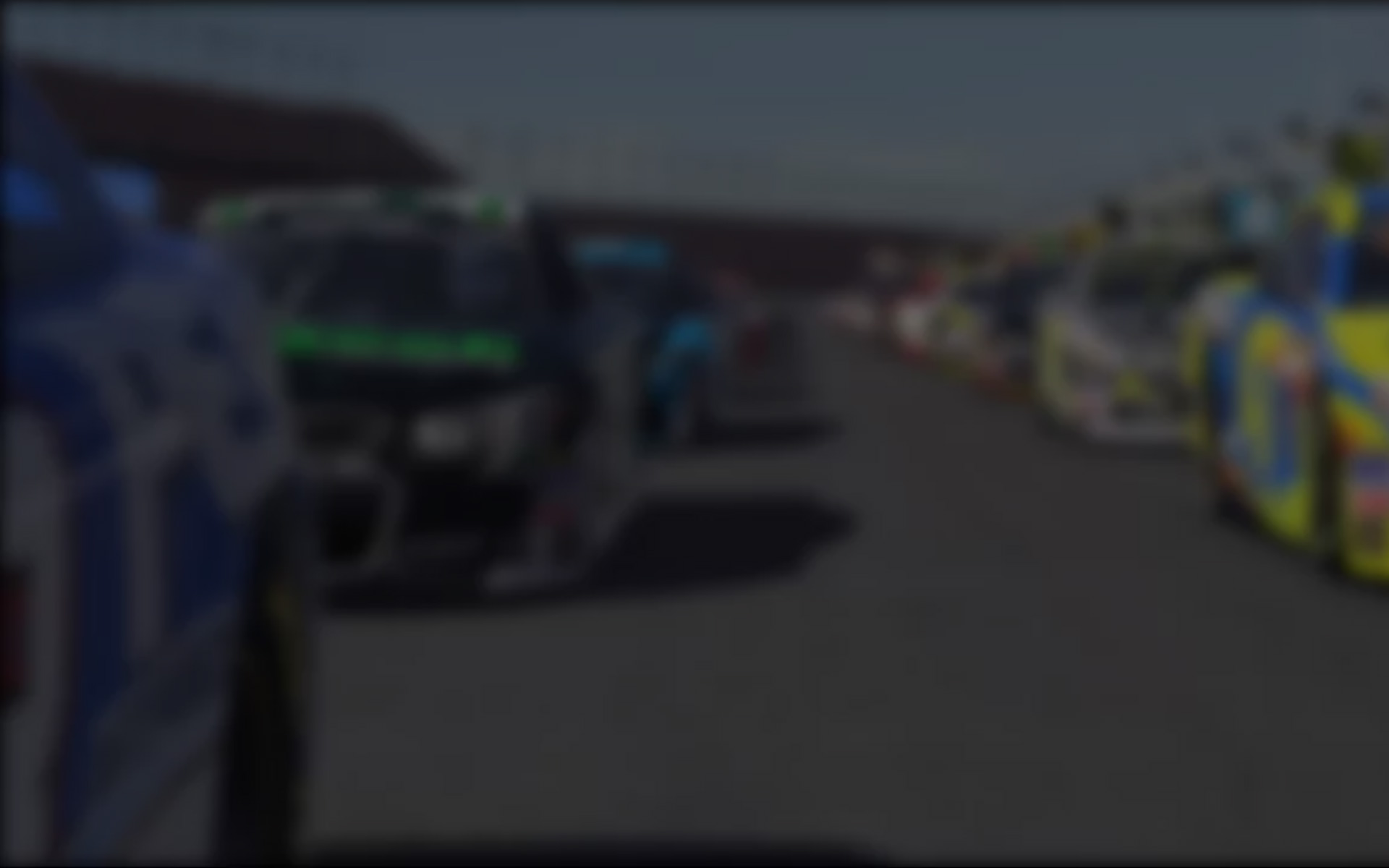 Editor's Note: Michael Epps is a young Englishman working his way up the American open wheel racing ladder.  In his first season in North America last year with Belardi Auto Racing, Epps collected half a dozen top ten finishes en route to twelfth place overall in the Cooper Tires USF2000 Championship Powered by Mazda.  Epps will be back with Belardi to contest the 2014 USF2000 Championship but, long before the season gets underway he'll be logging miles online thanks to iRacing.com.  He shares his thoughts on the value of sim-racing to aspiring young race drivers . . .
Every where we look in our lives, simulation is not far away. It seems that as we grow up on a complicated and somewhat corrupt planet, good preparation becomes vital for us to succeed in whatever we choose to do.  We are constantly preparing ourselves for things in the near future by imagining various scenarios of it. Whether you're a salesman thinking about a pitch in front of some important people next week, or just a nervous college kid trying to figure out what to say to the girl you like in class, you'll try to simulate the situation in your head over and over before actually doing it. Look back to your exams at school, and your "mock" exams to prepare for them. It's all simulation.
I've been racing in North America this year competing in the Cooper Tires USF2000 National Championship Powered by Mazda, part of the Mazda Road To Indy – a "ladder system" that heads towards a drivers dream of racing in the IZOD IndyCar Series. However, one of the burdens of this sport is that we don't really get that much time out there doing what we enjoy. Footballers are on a pitch day after day whereas for us it can be months from one day on track to the next, at least that's the case for those of us without crazy budgets anyway.
One small mistake could lead to a crash, causing not only thousands of dollars in damage, but danger to myself and others too. Simulation can offer us the chance to practice and make our mistakes during preparation rather than during the real thing.
Back in the '70s-'90s era the drivers used to sit down in a bathtub or something and mentally visualize laps and races around circuits in order to try and get ahead, at least when they weren't too busy promoting cigarettes and being the playboys they were anyway. With the technology we have available to us these days, companies have developed real simulators for us to use. We can go as far as driving in a spare race car chassis suspended in the air by active hydraulics with an air-padded seat that moves and inflates to simulate g-force, while surrounded by a wrap-around screen projecting a laser-scanned version of the track we'll be driving the next day. That certainly blows visualization out of the championship points doesn't it?  And when your competitors today are doing something like this before a test, you simply can't afford not too.
At my current level I don't need the whole shiny flashing moving simulator to practice, since that would probably cost more to put together than an actual season of USF2000; but I should certainly be using something.
I have my own setup at home with a computer, steering wheel and pedals, probably for a value of less than a grand. Before a race weekend I'll do lap after lap around a circuit on iRacing before actually traveling there, which means I'm able to get straight out there in my first real practice session and already have the natural lines, references and rhythm of the track generally figured out. Thus I can make the most of the limited time I have to set-up the car while others might spend their time learning things that I learnt before I even got there.
I can't brag or gloat about myself at this stage in my career; I shouldn't at any stage of my career really, but generally I feel I do tend to get to grips with a new track pretty quickly (every track this season has been new to me) and I feel a lot of that is owed to simulation. I recently tested for the first time at Barber Motorsports Park in USF2000 and within the first 10 laps I was down to a quick lap time that wouldn't be beaten for the rest of the day, other than on a new tire run. I've driven around Barber on iRacing in a lot cars for a lot of laps over my time as a member, so just a little recap session in a couple of formula cars was all I needed to feel completely ready for the test. I got out there and sure enough it all looked and felt the same to drive, except there were real g-forces and no "reset" button if I crash. I was able to get straight to it and pretty much pick up where I left off at home on the simulator. I genuinely felt like it was one of my local tracks . . . it's a weird feeling.
So I definitely think there is a correlation between a driver's results and how much time they spend in the simulator, hence why those drivers at the top of this sport use ones provided by their teams. It's much cheaper than actually testing, and with the right gear (as in equipment) you can actually get more out of a day on the sim than in real life, especially since you can control the conditions. I guarantee that most of the drivers at the sharp end of any competitive grid have used or are using simulation to their advantage, and if you are competing in a series and not using some form of simulator I would definitely suggest looking into it. It could turn out to be budget well spent.
---
You may also like...
---