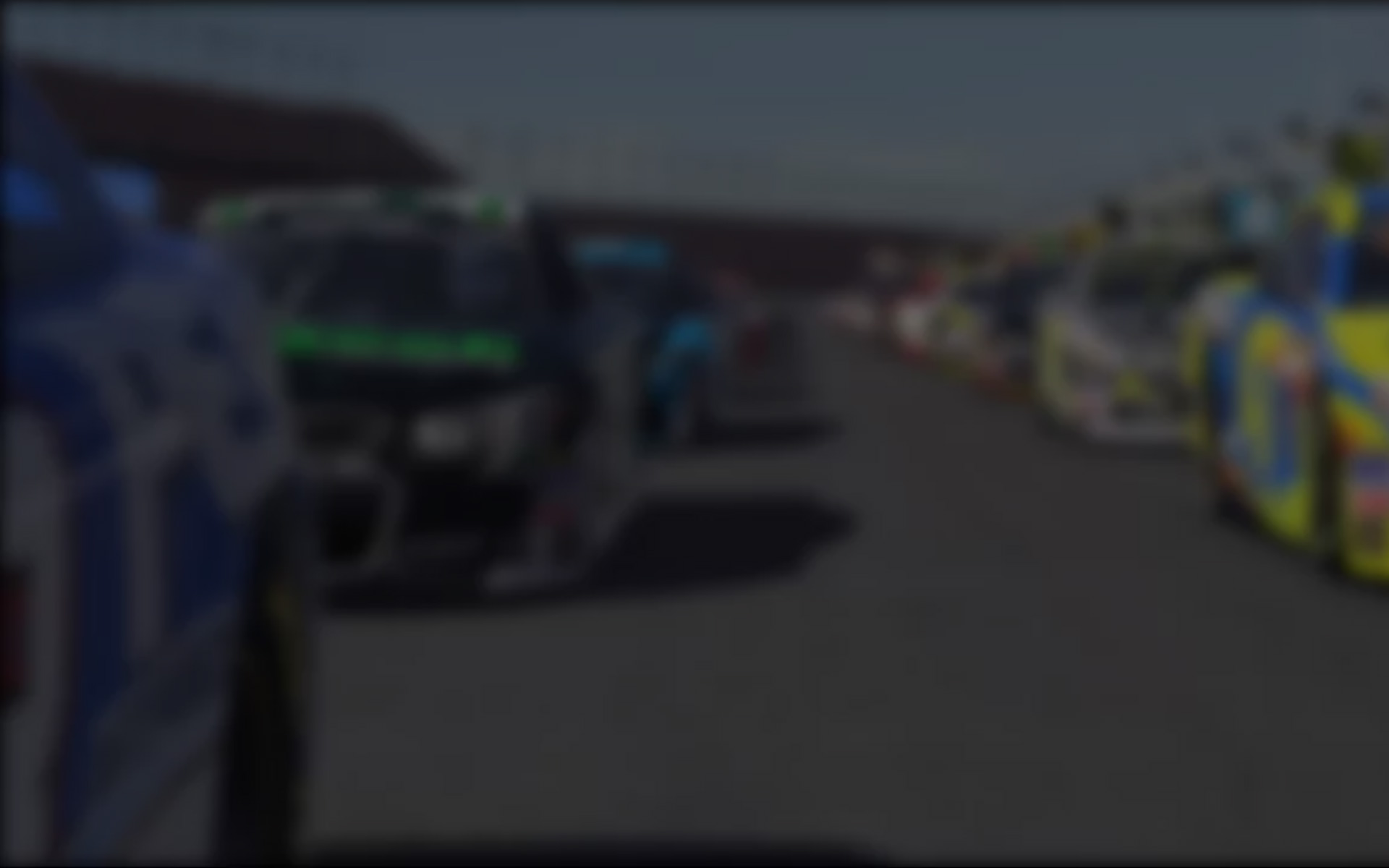 It was pretty tough to top the slam-bang finish to the Centennial Edition of the Indianapolis 500 delivered by Dan Wheldon and JR Hildebrand, but nearly 1000 sim racers gave it a go on Saturday in the iRacing.com Indy 500.   Actually there were two iRacing.com Indy 500s (or more than 30, depending on your perspective):  one for C Class and above license-holders starting at 12 noon, and another for Rookie and D Class license-holders starting at 4 pm.  With 23 splits in the Class C and above race and eight more in the Rookie-D race, that made for 31 virtual Indy 500s — the Indy 15,500!
The big winner was Tim Doyle (Atlantic) who edged Yang Ou (Scandinavia) and James Allard (New York ) to take the win in the top-rated Class C and above split.  Doyle grabbed the lead on a Lap 184 restart and held-off a furious attack from pole-sitter and dominant (139 laps led) Yang Ou to take the win by just .032s.  The race for second was even closer as James Allard (NY) stormed from fifth in the closing laps to close within .030s of Ou at the finish.
Doyle earned his victory before an audience watching the race on iRacing.com and IndyCar.com, not to mention the tens of thousands of race fans who saw highlights of the race on the big screen televisions at the Indianapolis Motor Speedway on Saturday.  In addition to the satisfaction for his thrilling victory, Doyle collected a valuable prize package including two tickets to the 2012 Indianapolis 500 for his win.
Paul Taylor (England) won the top-rated Rookie-D split, edging Bruno da Fonte (Brazil) by .282s with Steven van Helsdingen (Belelux) another .2s behind at the finish and getting the satisfaction of setting the fastest lap of the race at 39.550s.
Other winners in Class C and above include Henning Cordes (DE-AT-CH), Andrew Berger (Pennsylvania), James McClure (Indiana), Fabrizio Volpe (Italy), Mrs SP Ledger (England), Kevin O'Keefe (Ohio), Mathieu Michez (France), Neil Pearson (Australia/New Zealand), Christophe Boeur (Benelux), Tyler A King (Michigan), Tad Wiltman (Northwest), Rob Munoz (West), Brad Eisenberg (California), Eric Laval (France), Andrew Hess (Illinois), Paulo Antunes (DE-AT-CH), Duane Ockenfels (MidWest), Ron Barton (California), Jay McFarland (Virginias), Matthew Wise (MidSouth), Francois coté (Eastern Canada), Jon Amou (France).
Douglas Short (Indiana) joined Taylor on the list of Rookie/D winners, along with Dmitry Guller (New Jersey), Guy Snyder IV (Pennsylvania), Eric Estes (Carolina), Marcos Della Barba2 (Brazil), Rob Whittemore2 (Illinois) and Joel Pena (Texas).
In addition to Ou, Class C and above runners-up included John Payne (Texas), Brian Harford (Plains), Simon Crochart (France), Dave Swindell (California), Ryan Cowley (West), Joe Freitas (California), Lance Young (Northwest), Greg Robertson (Australia/New Zealand), Mike Manning (Western Canada), Richard Kortland (Benelux), Greg Mehalchick (Pennsylvania), Kevin Hauer (Eastern Canada), Tim Hamilton (New Jersey), Donald Nelms (MidSouth), Glenn Crane (Carolina), Steve Kagerer, (Eastern Canada), Duncan Coppedge (Northwest), Andre Grigulis (DE-AT-CH), Joachim Politzer (DE-AT-CH), Bryce Senesac (Indiana), Leslie Willey (Western Canada), and Benjamin Sarles (Virginias).
Additional Rookie/D runners-up include George Sandman (California), Tim Kay (England), James Pogson (Australia/New Zealand), Mark Moser (MidWest), Scott Nicol (Celtic), Andy Jordan (Texas), Christopher Hara (Virginias).
Third place finishers in Class C and above include Rock Harris (Northwest), Ivan Garcia (Carolina), Joel Guez (France), Chris Seymour (Western Canada), Gregg Eby (Virginias), Chuck Chambliss (MidSouth), Ted Severns (California), Jason Brunton (Australia/New Zealand), James Lamb (West), Tim Fey (DE-AT-CH), Chris Hofmann (Carolina), Coby Lamb (Plains), Kiddhy Engström (Scandinavia), Olivier Gouzien (France), Michael Raetz (DE-AT-CH), Jeffery Simons (California), Clayton Gilbert (Illinois), Andreas Buzh Skau (Scandinavia), Austin Russell (Plains), Roman Koshelev (Central-Eastern-Europe), Anton Pustovalov (Central-Eastern-Europe) and Kent Bruun (Scandinavia).
Rookie/D saw Ringo Breitz (DE-AT-CH) finish on the podium as did Michael Campfield (England), James MacSwain (Eastern Canada), Ed Benson (Carolina), JM Swedburg (Northwest), Graham Short (England), Nate Provost (Carolina).
---
You may also like...
---