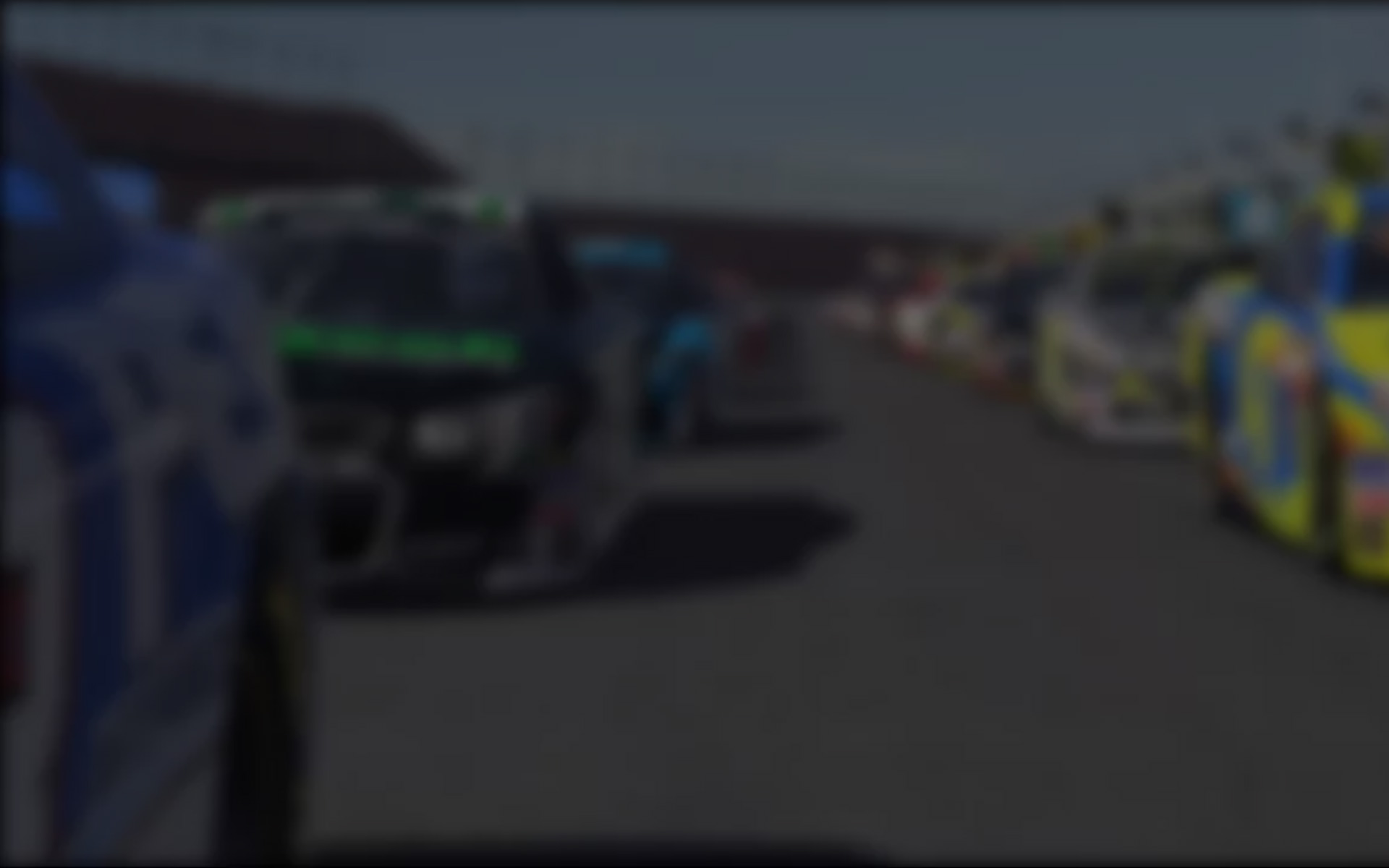 After an eventful race in North Carolina, the iRacing.com Silver Crown Series cars were packed-up in virtual 747s and shipped to Japan for a 65 lap contest at Twin Ring Motegi. This contest of speed, determination, and luck, featured one of the bloodiest races in a while. With a 24 car grid, there was no surprise there were seven cautions for 28 laps.
At the drop of the green flag, pole sitter Vinny Sansone got a clean getaway along with Paul Williams and Jeffery Mays. But picking-up from the season opener at Rockingham, Ian Seely ran into problems and spun in Turn One . . . this would become a very common pattern.
The first restart on Lap Six showed a sign of hope as the field made it cleanly through Turns One and Two. Sansone took a commanding lead into Turn Three as Williams and Donald FitzGerald had a battle of their own for second. That is, until Jeffery Stone, Ronald Williams and Brian Elmore were all collected in the carnage-filled Turn Three and Four.
The Lap 11 restart was a case of deja vu all over again. Sansone got a great jump, Williams and FitzGerald battled, but Edwin Jones and Robert Reynolds spun in Turns Three and Four, collecting Stone and ending his race very early.
Lap 16 showed the field the green flag once again. This time, the field made it back to the start/finish line at racing speed, as the battle for second between Williams and FitzGerald continued. Once again, however, disaster lurked in Turn Three, as Leila Wilson found herself dizzy after self-spinning, bringing out the fourth caution a lap later.
A green flag run was the hope of all drivers, as Sansone gets another great restart on Lap 23, sprinting away from Williams, FitzGerald and Brandon Buchberger, last week's winner. This three-way battle for second had the drivers anxious to pass, none more than Buchberger, who got around Williams on Lap 28.
The optimism that this would be the long, green flag run the drivers had hoped for lasted until Lap 31 when Mark Hephner spun his damaged 'Crown in Turn Four bringing out another caution.
Practice makes perfect, so it was no surprise when Sansone got another blazing re-start, running away from Buchberger. Williams got a poor restart, but quickly rebounded. As the field came to Lap 38, the middle of the pack started to get into some heated battles; so heated that Seely continued to have problems and self-spun on Lap 40 in none other than Turn Three.
Sansone got yet another fantastic start and looked to have this race wrapped up. However, his challengers would get one more shot as Lap 46 produced the biggest and (mercifully) final wreck of this race with Elmore, Hagon, [Miss] Wilson, Reynolds and Robert Lewandowski all coming to grief in Three and Four.
All eyes were on the front of the pack at the restart, as Buchberger and Williams attemped to chase down Sansone with only 14 laps to go.  Buchberger wasn't going to settle for second, as he was breathing down the leader's neck for more than 10 laps, just looking for a gap. With four to go, Buchberger made his last run, going to the outside into Turn One.  However, Williams was right there to take the second spot from him into Turn Three and set off in pursuit of Sansone.
Sansone, however, had too much for both Williams and Buchberger, gliding to victory after leading all but two laps. Off the final corner, however, Buchberger tried one last time to get second from Williams.  Instead, he got loose and the two collided with Williams beating Buchberger to the line – just – by .008s.
So this week, Vinny Sansone takes home the Sushi Cup and the Pace Car takes the Harry Hogge Trophy.  Next week, someone needs to get Doc Brown on the phone, because we're gonna need to go back to 2007.
Top 10 Overall Points
01: Brandon Buchberger (343)
02: Paul Williams (328)
03: Brett Reynolds (312)
04: Brett Waldrep (284)
05: Thomas Armstrong (254)
06: Kyle Sterk (226)
07: Brian Elmore (225)
08: Ian Seely (221)
09: Ryan Steele (220)
10: George Hagon (220)
---
You may also like...
---