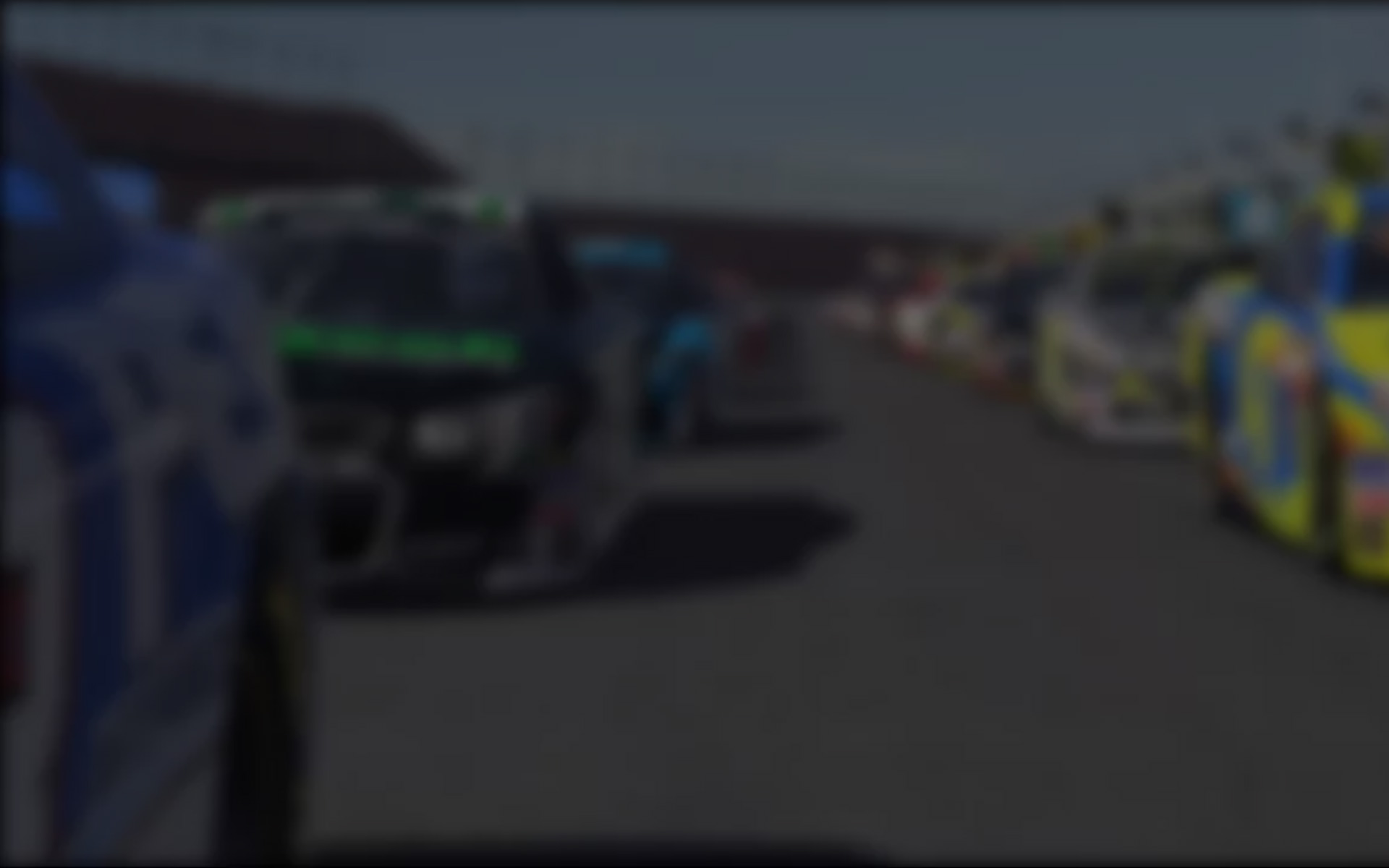 Season 3 was the inaugural season of the reformed GT & Prototype Challenge, which for the first time in iRacing history saw three different classes on the track at the same time. With the start of the season, the newly released HPD ARX-01c (a Le Mans Prototype of the LMP2 class) and the Ford GT (of the GT2 class) joined the GT1 Corvette C6.R for online races with up to 36 drivers.  As if that wasn't special enough, there were two distinct series — one with open setups and longer races (45-60 minutes) as well as a series with fixed setups and shorter races (25-30 minutes) from which to choose.
LMP2
The fastest car also proved to be the most popular, with a staggering 985 (open setup) and 890 drivers (fixed setup) respectively.   The open series saw Pro driver Klaus Ellenbrand (DE-AT-CH) clinch the title with an impressive 1708 points, a massive 121 ahead of fellow Pro driver Ryan Murray (Atlantic). Christian Aranha (Florida) finished third, 31 points behind Murray. Teemu Volle (Finland) and George Sandman (California) completed the top five. In a series that saw no runaway winners due to its high competitiveness, Aranha won the most races with a relatively modest 15 victories. Even eventual champion Ellenbrand won just eight of his 19 races, further illustrating how tightly-fought the individual races were.
Another feature of the open setup series, however, was a number of drivers putting in a lot of races – a total of 13 drivers did 50 races or more. Dennis Gerressen (Benelux) ended-up running the most races at 76. Eric Miller (Texas) deserves a special mention with 50 races and a mere 78 incidents from them, for an average of just 1.56 incidents per race in a series with a lot of traffic and long races.
In the fixed setup series another DE-AT-CH driver won top honors in the form of Norbert Sulzer. In a slightly closer championship battle Sulzer finished 101 points ahead of second-placed Xavier Busoms Roca.  Ken Leach (New York) finished third, with Pascal Dukers (Benelux) and Vicenzo Amico (England) also finishing in the top five.
The busiest driver in the fixed series managed to race even more than Gerressen, with Christian Koch (DE-AT-CH) putting in an impressive 81 races. Just like in the open setup series, race wins were distributed broadly with only Koch (25) and Tomas A Klopp (DE-AT-CH, 27) winning more than 20 races.
In a display of consistency, Ryan Terpstra finished in seventh position in both the open setup (1310 points from 16 starts) and the fixed setup series (1098 points from 16 starts).
Time Trial Open Setup: 1. Christian Aranha (797) 2. Ismael Lopez Escude (768) 3. Ismo Juusela (727)
Time Trial Fixed Setup: 1. Norbert Sulzer (800) 2. Mitchell Abrahall (723) 3. Vicenzo Iannone (722)
GT1
The Corvette saw plenty of healthy participation too, with 426 drivers in the open setup series and 552 drivers in the fixed setup series.   The champion, however, was the same for both series:  Kimmo Suominen (Finland).  In the open series the Finn beat fellow long-time Corvette regular and former champion Dave Gelink (Benelux) by a huge 220 points, with Toby Bushnell (England) just 14 points shy of Gelink in third. David S Peterson (California) finished fourth.
Just like the HPD class, the GT1 saw number of drivers putting in a lot of races. Bushnell ran 61 races in his effort to finish third overall and became the busiest driver. Brett Taft (Mid-South) also proved quite busy with 55 races, while champion Suominen started 43 races, proving you can run a lot of races and win big at the same time. Despite running 18 fewer races than Bushnell, Suominen also managed to win the most races with 34 to Bushnell's 33. Taft won 18 times with no other driver winning more than 13 races.
In the fixed setup series Suominen amassed an even bigger winning margin of 238 points over countryman Teemu Vuolle in second place. David S Peterson finished third in the fixed setup series, besting his fourth place from the open series. Joni Hagner and Rami Kaukola (both Finland) completed the top five.
In addition to his 55 races in the open series, Taft also put in 58 races in the fixed setup series to become the busiest driver of the series. Suominen was hardly a slacker with in that regard, witness his 32 races in the fixed setup C6.R. This time however, he was not the driver with the most wins, as Janne Köykkä (Finland, of course) took that honor from him with 26 races to Suominen's 21. Kaukola also won 20 times, as did Ief Vangenechten (Benelux).
Time Trial Open Setup: 1. Florian Denard (752) 2. Fernando Bento (679) 3. Kalle Ruokola (677)
Time Trial Fixed Setup: 1. Kevin Gries (779) 2. Rami Kaukola (779) 3. Kalle Ruokola (714)
GT2
Despite some initial discomfort about the physics of the car (undoubtedly not helped by the Ford GT's unusually small steering wheel lock) , the GT2 class also saw a healthy level of participation with 538 and 415 driver respectively.
In the open series it was Wyatt Foster (Carolina) picking-up the championship with 1745 points. Nearly 100 points behind Foster came Maksym Yefanov (Central-Eastern Europe) who finished second, another 116 points ahead of third placed Christopher Roberts (New York). In a hard fight for fourth, Marc De Loose (Benelux) beat Matthias Reuner (DE-AT-CH) by just three points.
The Ford GT also saw the busiest driver in the whole series in Tudor Miron (Central-Eastern Europe) who logged 102 (you read correctly: that one hundred and two) races during the season. Three drivers from Benelux also proved quite busy, with Thomas Stockmans (73), Jasper Groeneweg (54) and Gerard Florissen (46) also putting in a lot of races. Stockmans also won the most races of anyone in the series at 36.
The fixed setup side saw the closest championship battle of the series, with Iberia's Daniel López finishing only 35 points ahead of Samu Snabb (Finland). Stockmans finished in third position, ahead of David Nicol (Celtic) and Evandro Fracalossi (Brazil). While Thomas Schmid (DE-AT-CH) was the busiest driver with 36 starts, championship contender Snabb competed in the second most races (33) and won the most of any sim racer at 28. Lambert Brink (International) and Helge Hoel (Scandinavia) also put in more than 30 races at 32 and 31 respectively.
Time Trial Open Setup: 1. Christopher Roberts (795) 2. Mathieu Bouysset (690) 3. Jeff Antley (671)
Time Trial Fixed Setup: 1. Daniel López (796) 2. David Nicol (770) 3. Helge Hoel (705)
---
You may also like...
---