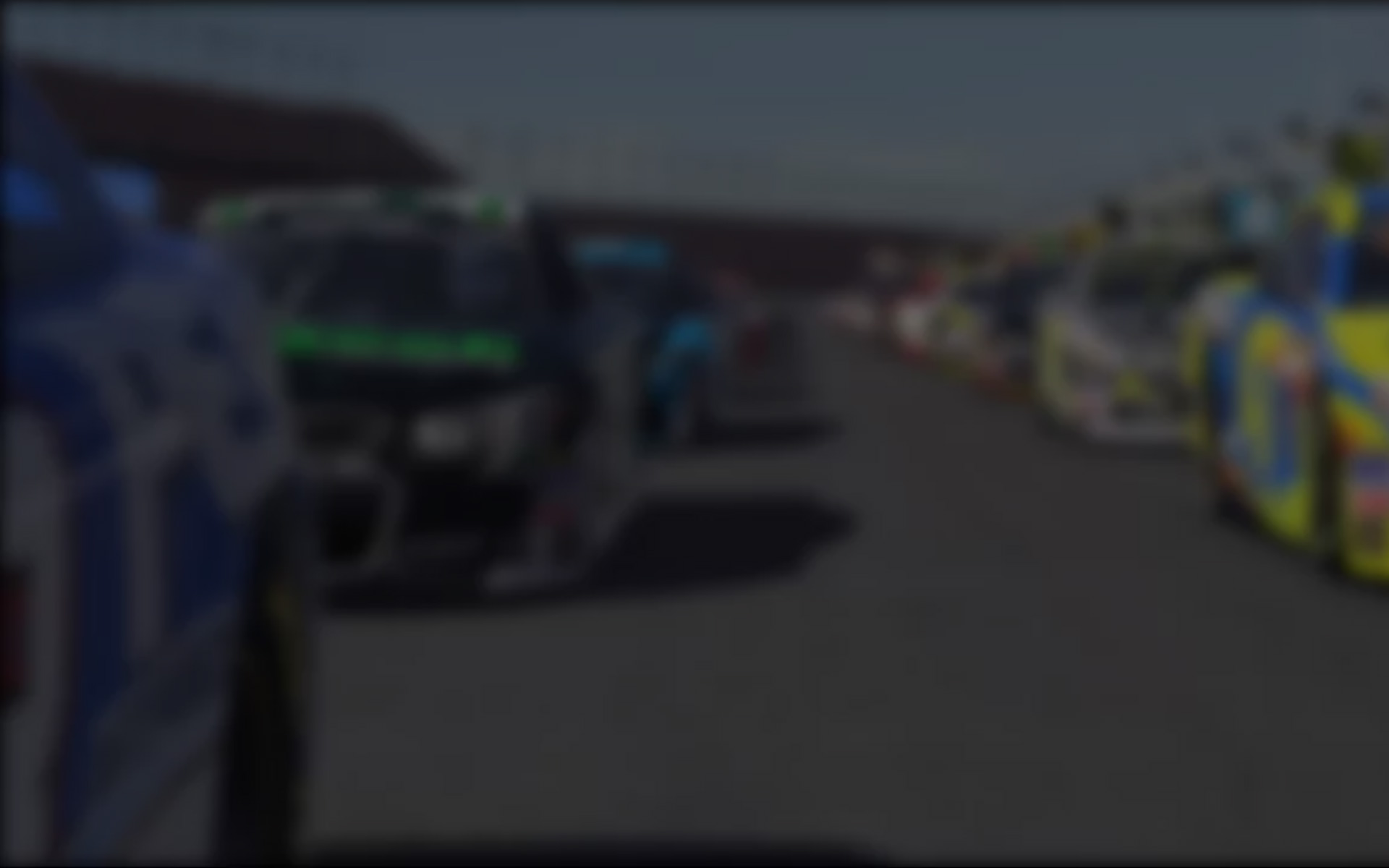 BEDFORD, MA (June 27, 2019) – iRacing and Thrustmaster are pleased to announce the 2019 Thrustmaster iRacing Rallycross World Championship, kicking off this October. The nine-race championship will see two dozen of the world's best iRacers battle for a $25,000 prize pool on some of the top rallycross tracks on iRacing.
"We can't wait for the start of this year's Thrustmaster iRacing Rallycross World Championship," said Tony Gardner, President, iRacing.com. "With the support of Thrustmaster, we're able to take our prize offering for sim racers to the next level in 2019 with an even larger prize pool. We're looking forward to seeing who qualifies!"
"iRacing is where the pros spend their time sim racing," said Tim Gorham, North American Marketing Manager at Thrustmaster. "We have been looking to get involved as a sponsor for a long time now, and based on how exciting the iRacing Rallycross World Championship was last year, we quickly snapped up title sponsorship of the 2019 season. Rallycross is always one of the most exciting genres of sim racing, so we're stoked to watch the competition fight it out!"
Rallycross made its debut on iRacing in 2018, with the inaugural iRacing Rallycross World Championship kicking off that summer. The unique discipline features Ford Fiesta RS WRCs, Subaru WRX STIs, and Volkswagen Beetles competing on mixed-surface tracks that feature 70-foot jumps and alternate routes called Joker Laps that must be used once per race session. Each event features qualifying, heat races, and last chance qualifiers that set a 10-car grid for a 10-lap main event.
In last year's World Championship, real-world rallycross champion and X Games gold medalist Mitchell deJong came out on top in the the 11-race season, winning five events and scoring top-10 finishes in four others to score a 10-point championship victory over Joni Heikkinen. Three different countries were represented in the top five places in the championship. This year's champion will take home $10,000, with prizes for each of the top 10 finishers in the standings.
The 2019 Thrustmaster iRacing Rallycross World Championship calendar is as follows:
October 5: Atlanta Motor Speedway (long)
October 12: Daytona International Speedway (short)
October 19: Sonoma Raceway
October 26: Lucas Oil Raceway
November 2: Phoenix International Raceway 2008
November 9: Iowa Speedway
November 16: Sonoma Raceway
November 23: Daytona International Speedway (long)
November 30: Atlanta Motor Speedway (short)
All races will be streamed live on the iRacing eSports Network on Facebook, Twitch, and YouTube. For more information on Thrustmaster, visit www.thrustmaster.com. For more information on iRacing and for special offers, visit www.iRacing.com.
About iRacing.com
The world leader in the online racing simulation and gaming market, iRacing was founded in 2004 by Dave Kaemmer and John Henry. Kaemmer was co-founder of Papyrus Design Group, developers of award-winning racing simulations including "Grand Prix Legends" and NASCAR 2003." Henry is principal owner of the Boston Red Sox and Liverpool Football Club, as well as co-owner of NASCAR's Roush Fenway Racing. iRacing.com has developed dozens of formal partnerships in the motorsport industry to help create the most authentic racing simulation in the world including with NASCAR, IndyCar, International Speedway Corporation, Speedway Motorsports, IMSA, World of Outlaws, Mazda Motorsports, McLaren Racing, Williams F1, Audi, BMW, Ferrari, Ford, Mercedes-Benz, Porsche, Volkswagen, the Skip Barber Racing School and General Motors.
ABOUT THRUSTMASTER
Guillemot Corporation is a designer and manufacturer of interactive entertainment hardware and accessories. The Group offers a diversified range of products under the Hercules and Thrustmaster brand names. Active in this market since 1984, the Guillemot Corporation Group is currently present in 11 countries (France, Germany, Spain, the UK, the United States, Canada, the Netherlands, Italy, Belgium, China [Hong Kong] and Romania) and distributes its products in more than 85 countries worldwide. The Group's mission is to offer high-performance, ergonomic products which maximize the enjoyment of digital interactive entertainment for end users. www.thrustmaster.com
---
You may also like...
---