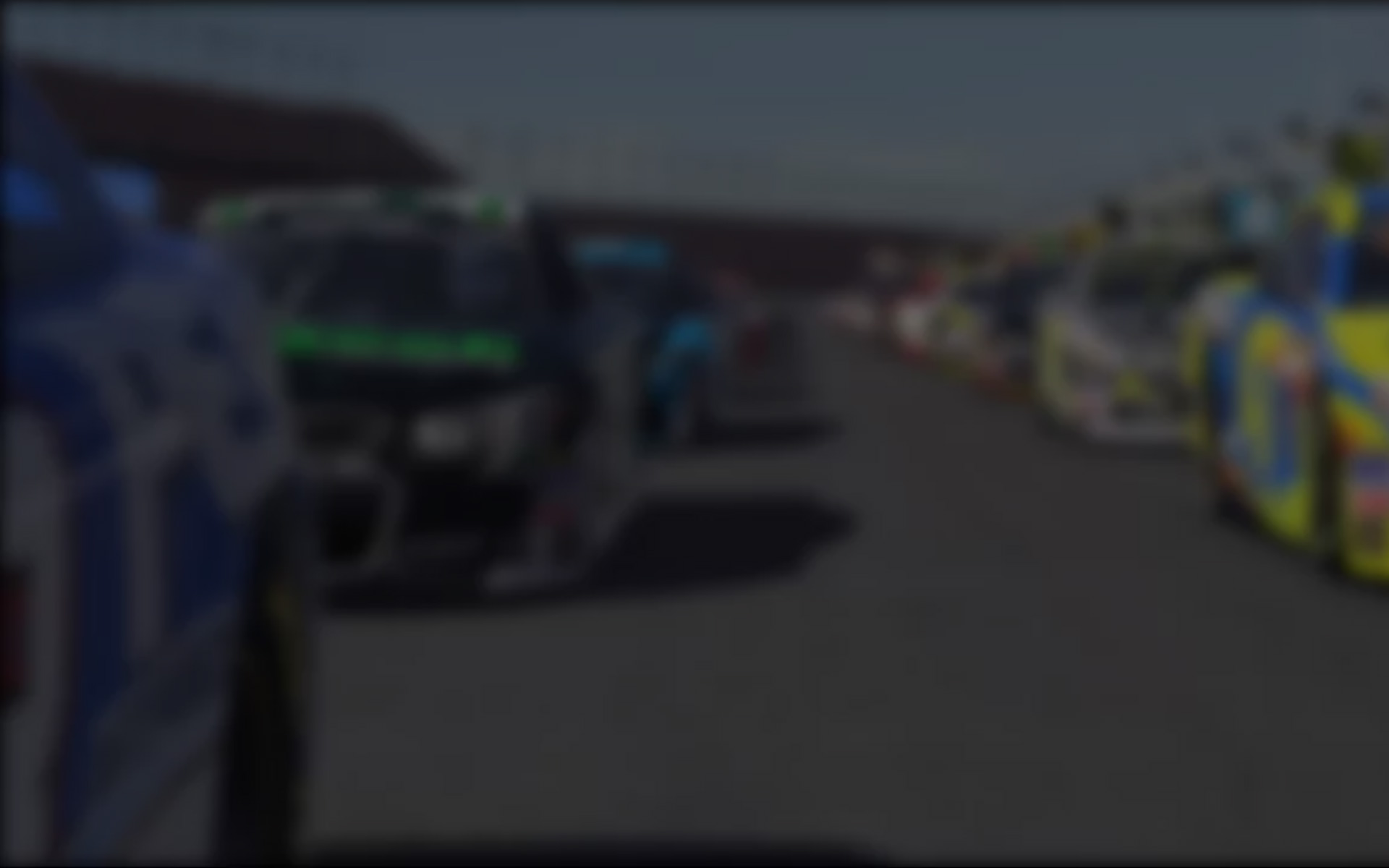 The inRacingNews Challenge roared into upstate New York last week for its first encounter with Watkins Glen International.  The short Cup Circuit brought out the best in the sim racers in both the Pontiac Solstice and the SpecRacer Ford classes, witness the close battles for the week's top points haul in both cars.
Duncan Coppedge topped the Solstice scoring at the Glen, collecting 209 points – a single digit more than Mark Dahlgren.  Coppedge competed in just one online race at Watkins Glen, but made it count by beating Chris Hughson to the line by five seconds with Michael Vaughn coming home third on Tuesday.  Dahlgren raced twice as much as Coppedge and won both times, but earned "just" 208 markers for his win on Wednesday (again over Hughson) with Jacques Richard in third.   Chris Wiggins went two for four and got 170 points for his efforts, which were highlighted by a narrow (.5s) win over Mikey Grems on Sunday with Nenad Metijevic third.   As usual, Hughson was a busy lad, taking the green no less than 33 times — and an impressive 25 checkered flags.  But when score averaging came into effect, he was awarded 157 points for the week, three more than Jose Luis, who scored a dominant win over Matijevic and Marshall Enloe on Monday.
As far as the overall championship standings, Hughson continues to lead with 877 points, 57 more than Wiggins with Pekka Verkamaki (747) third overall from Vaughn, Coppedge and Dahlgren.  Hughson and Wiggins lead Divisions One and Two, respectively with Gerald DiPiero atop Division Three, Moreno Bertani out front in Division Five and Enloe ensconsed in first in Divison Six.  Jesse M Reid, Shawn Maier, Ray Fournier and John DMento lead Divisions Seven through Ten while Anthony Ivetac tops the rookies.
Compared to the Solstice competition, the battle for the week's top spot in SpecRacer Ford was a positive walkover for Gaston Taberner who bested Daniel López by two points – twice Coppedge's margin over Dahlgren . . . .  Both Taberner and Lopez went two for two at the Glen, with Taberner earning 159 points for Sunday's win over Matijevic, after Lopez had collected 157 markers for besting Tom Sullivan2 and the omnipresent Matijevix on Wednesday.  Sergei Kuznetsov had third best points haul (141) in a week highlighted by a hard-fought win over Brett Taft that produced a final margin of victory of 1.1s.  Tim Bone batted .333 with one win in three starts, topping Michael Gers on Sunday while Gabriel Tobar Garcia took home a win (and 131 points) over Sebastian Cron and Taft.
The only driver to top the 1000 point mark to date, López(1050) continues to lead the overall standings (and Division One) from Hughson (934), Kuznetsov (836) and Rowald Nieswaag (830) while Matejevic (795)  heads Taft (650) in Division Two and Emil Spindel, James Nield and Sullivan2 top Divisions Three, Four and Five, respectively.  In Division Six it's Steven van Helsdingen (499) way out front of Mitch Weatherly (257); likewise Richard Plange enjoys a comfortable lead in Division Eight, with 587 points to Neil Bennett's 347.  Elsewhere, Brian Heiland, Colin Gorton and Jim Karaminis  lead Divisions Seven, Nine and Ten, respectively, with Mark Ussher continuing to lead all the rookies as the inRacingNews Challenge makes its third visit to Summit Point Raceway this season, this week tackling the "reverse" Jefferson Circuit — as opposed to tackling the Jefferson Circuit in reverse.  Now that would be entertaining.
---
You may also like...
---