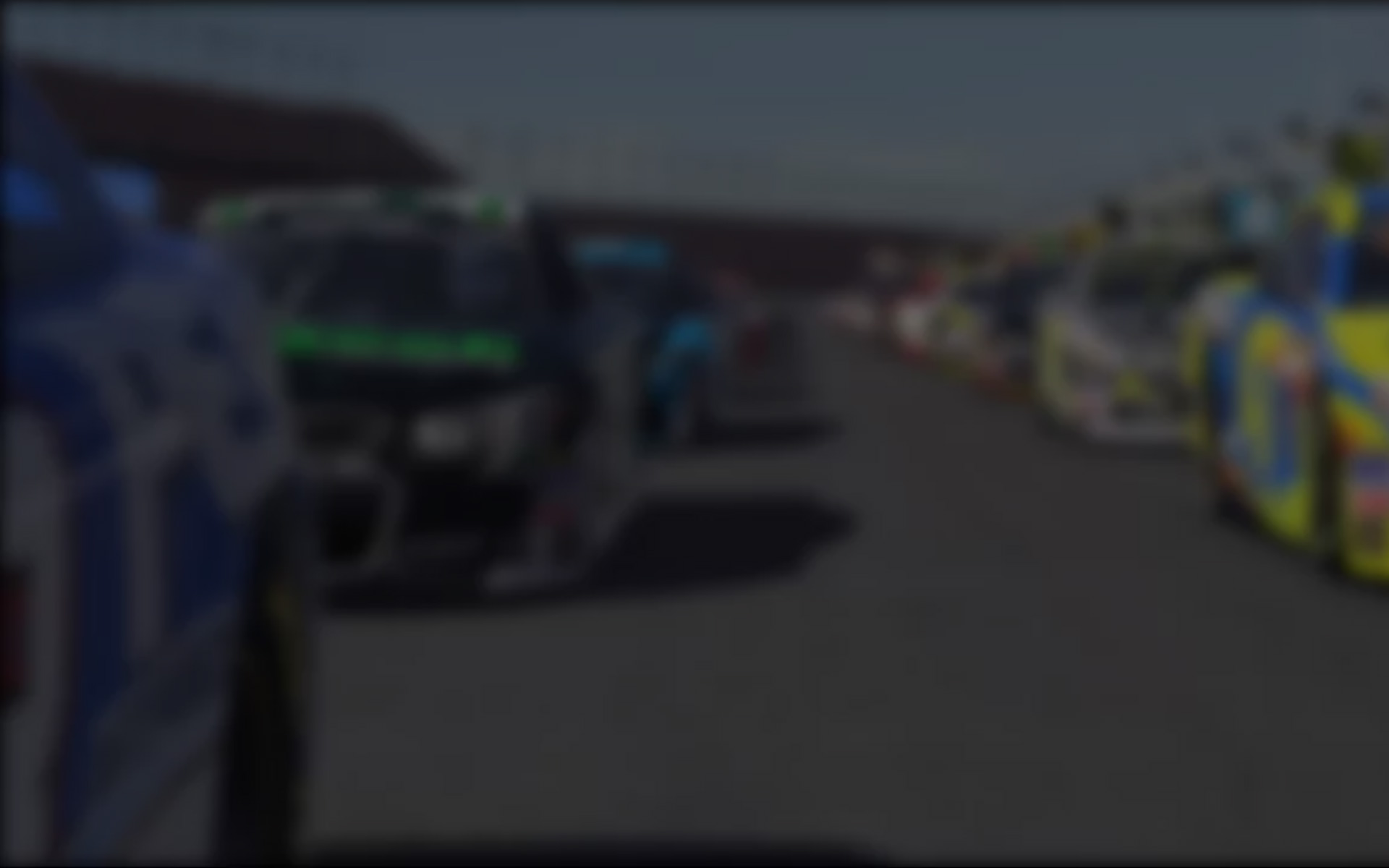 Welcome to tips from a human sim-racer.  Unlike the alien iRacers I only have two eyes, two hands and two feet.  I don't have eyes in the back of my head and my reflexes are only slightly better than average.  This article is designed to help you increase your iRating and lower your lap times.  While many of you don't know me as I am relatively new to iRacing sim racing isn't an entirely new concept to me.  The techniques that I use to be fast should be able to help anyone improve their times.
The first thing I like to do is start with a base setup depending on the type of track I'm driving.  A track like Road Atlanta with a lot of elevation changes and some fast corners is going to need a similar setup to a track like Virginia International Raceway.  Once I've run a few laps in my base setup I'll start to consider making changes based on the specific track I'm driving.  I won't go into all of the specifics about setting up the car as there are many far smarter people out there than me who can help on that front.  I would advise you seek advice from them if you're looking for tips on how to actually set-up the car.
After I'm comfortable with how I have the car set-up I usually watch a couple of lap replays to make sure I'm not missing anything obvious with my racing line.  I prefer to do this after I've run a few laps and I'm comfortable with my line.  My reasoning is simple: In some cases my driving style doesn't lend itself to the same type of line the people from another planet are running, and I don't want to prejudice myself against the line I would come up with.  With replays there's almost always something for me to learn.  It could be something as simple as I'm taking a corner in the wrong gear if the car has a fixed gear setup, or something as complex as missing an apex by a significant distance.  For example, the two fast right-handers on the Brands Hatch Grand Prix circuit have a rumble strip on the inside, allowing you to cut them significantly.
I try to get most of my setup changes done on Monday night.  The goal is to be comfortable with the car so that I can spend the rest of the week focused on my driving.  If I'm going to make any changes after that they will be extremely minor, such as increasing or decreasing the anti-roll bar one click.
Now that I'm comfortable with my car it is time to practice.  I get faster by developing muscle memory.  For example, there are a lot of blind apex turns on Brands Hatch and the only way for me to get fast with turns I can't see is to run laps.  The more laps I run, the more my body remembers the timing . . . and the more consistent my laps become.
I can't jump into a race early in the week without risking a lot of incidents or a poor race.  I wouldn't expect to finish in the top half of the race on Tuesday when my average lap time is at least a full second slower than it will be by Saturday after I've practiced.  Once I've left a track, even if I go back to it 10 weeks later, I need to start training all over again.  The second time is certainly easier than the first, but there's still some work to be done.
My lap times on Monday compared to my lap times on Saturday will be significantly improved.  The most recent examples I can provide are from the Skip Barber series on Brands Hatch, Sebring and Road Atlanta.  On Brands Hatch my fastest lap time on Monday was a 1:45.  This was a brand new track for me, so I had more work to do than normal.  By the end of the week I was running laps in the 1:40s.  At Sebring I was quite proud of my Monday night lap time of 2:27.5.  Unfortunately for the next four days I couldn't even get into the 2:27 range.  I already have a lot of experience on Sebring from other sim-racers, so there was no track learning curve here.  But on Friday I found some stability in the last two sectors and by the end of the week my best lap was a 2:26.5.
Last week at Road Atlanta my best time on Monday night was a 1:38.3.  The week isn't over yet, but as of Wednesday night my best lap is a 1:37.1.  Why would I want to race on Monday night when I know I'm going to be more than a full second faster on the weekend?  As the week wore on my times came down.  Finally on Friday I reached my goal, getting under 1:37 with a 1:36.844.  I set a great qualifying time and with the four races I ran I found myself starting in the top  four in every race and on the pole for one of them.
Depending on my comfort level with the track I may start doing some qualifying sessions as early Wednesday or Thursday.  I can always go back and improve my qualifying time if I get faster.
I hate it if my fastest lap of the week comes in practice when it would benefit me more if I had been able to run it in qualifying.
The most important thing for qualifying is fuel.  Unless you're forgetful and will forget to refuel before the race run the lowest possible fuel load.  Exiting Turn Seven at Road Atlanta in the Skip Barber F2000 with 1.7 gallons of fuel I can lose over .1s on my optimal sector time even if my exit is better than my optimal.  My current optimal sector was set with .8 gallons of fuel in the car.  I can gain time until I start going uphill and as soon as I hit that slight incline before the sign I stop gaining time and start losing time.  Sometimes I lose as much as .1s and all I'm doing is going straight.
Anyone who has taken the time to keep reading to this point probably has the dedication to take the time to use my advice!
Next comes race strategy.  The most important thing is to remember to fill your car to the proper fuel level.  Once you've checked that and you're on the grid preparing for the race, remember it is better to give than take in Turn One.  You might lose a spot (or two) in Turn One, but that's far better than losing a race.  It's also critical to remember how a car handles on cold tires.  Trying to run your qualifying speeds and line on cold tires is a sure fire way to ruin your race.
This past week at Zandvoort is the perfect example of why this information is important.  I had a very busy week and was unable to practice much.  I set my qualifying time on a lap in which I ran out of fuel entering the front straight.  I would have been a minimum of 0.34s faster had I not run out of fuel on that lap, and, instead of starting second I started eighth.
Naturally, "the big one" happened in Turn One.  The second place car was a bit slow into the turn, unleashing the dreaded "concertina" effect.
The driver in sixth dove onto the grass trying to avoid the car in front of him, only to come back onto the track and spin, completely blocking the road.  Although I stopped in time, the car behind me just ran straight through me like I wasn't even there.  In the end mine was one of two cars with significant damage and after that my race was pretty much over.  Despite getting a tow, in a race with a strength of field over 2200 people just weren't making mistakes.
Once you've made it through the first couple of laps it is time to evaluate your position.  Are you gaining time on the car in front of you?  Are you pulling away from the car behind you?  Do you have to ignore the car behind you in order to focus on running your line?  There's no point in pushing your car to the edge of your ability if you're not going to catch the car ahead of you and you're pulling away from the car behind.  However, if you're doing everything you can to hold on to your position, then you'll certainly want to consider taking a more aggressive line.
I had a race at Brands Hatch where I was behind three UFOs and with another human being behind me, running at my pace.  Two of the UFOs shot each other out of the sky and I finished second in the fastest race I've ever run relative to my qualifying pace because I was pushed by the car behind me."
Last week at Sebring I was losing 0.5-1.0s to the car in front of me while I was gaining 0.7-1.0s on the car behind me.  By the start of Lap 11, I was 10 seconds ahead of the car behind me and 10 seconds behind the car in front of me.  There was no point in trying to run qualifying lap speeds that could cause me to spin out on Le Mans or Sunset, (Turns 16 and 17), so I just ran a comfortable pace and finished third.
I hope you find this advice useful.  Tune the car, practice first, qualify, time trial, and finally race.  You should find yourself being much more consistent and having a lot more success in races in no time.
---
You may also like...
---