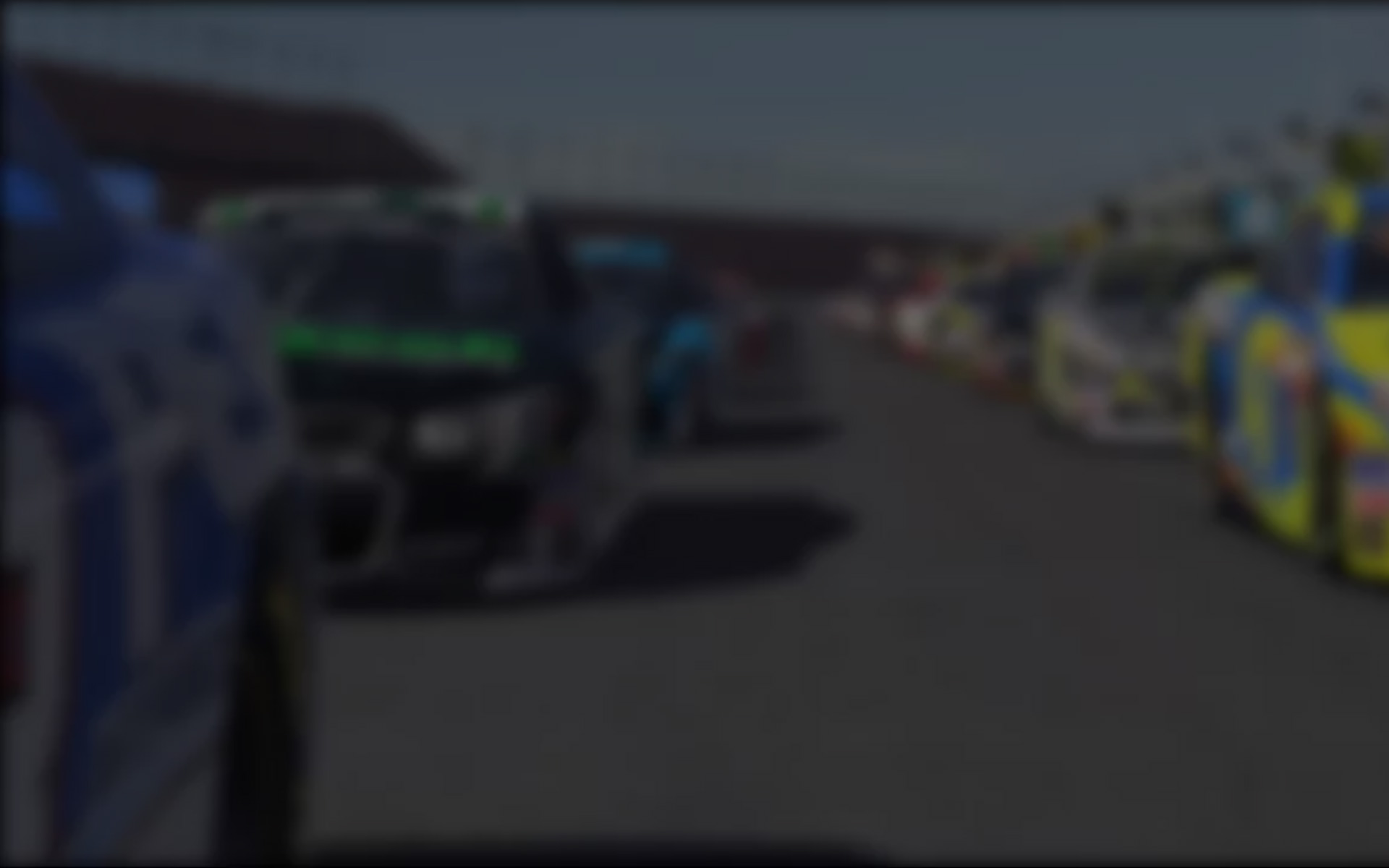 Week Six of the 2014 Season 1 iRacing.com IndyCar Oval Series sent the series to The Milwaukee Mile in West Allis, Wisconsin. Only 43 sim-racers took to the track this week, making it the lowest in participation to date for Season 1 of 2014. The stories of the week would be tire conservation and hectic restarts.
Miguel Angel Martinez (Iberia) started on pole, with his Team Velociraptor teammate, Christopher Demeritt (New Jersey) starting on his outside. Georg Naujoks (DE-AT-CH) started third, with Brandon Trost (Pennsylvania) fourth ahead of  Matteo Bortolotti (Italy).
Martinez, Demeritt, and Trost got off to excellent starts as Naujoks spun his tires in Turn One, holding-up Bortolotti and Rob Unglenieks (Michigan). Naujoks' mistake allowed the front trio to break away and open up a straight-away lead early on. Demeritt, wasting no time, passed Martinez on Lap Three. The green flag run would only last 15 laps as Fabian Kloth (DE-AT-CH) drifted low off of Turn Four and slammed the inside wall. The ensuing caution created a number of different strategies as Demeritt, Martinez, Unglenieks, and Ricardo Rossi (Brazil) stayed out, the rest of the field elected to pit.
Demeritt lead the field to what looked to be a clean restart on Lap 20. Moments after Trost passed Rossi entering Turn One, Dave Jinks (West) got loose causing Gary Borkenhagen (Midwest), and Hermann Pfander (DE-AT-CH) to take evasive action. Pfander came down across the track, leaving Christian Kern (DE-AT-CH) with no room to react. Kern rear-ended Pfander, and then spun to the outside wall, nearly missing Joel Feytout (France), ending his race.
The next restart proved similarly chaotic as Unglenieks spun his tires and slammed the outside wall, forcing everyone behind to pass him on the inside. Trost earned a black flag for passing Unglenieks before the green, and pitted a lap later. Trost served his black flag, and was able to return to the track in front of the leader Demeritt. Demeritt worked for several laps to lap his teammate as Martinez closed in. Finally on Lap 31, Demeritt was able to lap Trost. Two laps later Martinez tried to pass Trost, and drifted wide off of Turn Two, slamming the outside wall, and ending his race. Martinez limped back to pit road to avoid bringing out a caution. Demeritt continued to lead as he lapped car after car. Trost, followed Demeritt, and worked his way back up through the field.
Demeritt lead the race for the next 45 laps, until he pitted under green. As Demeritt exited pit road, Naujoks clipped the grass and went airborne. He slid into the outside, ricocheted down into the inside wall, and spun back on track, bringing out the caution. Only six drivers were on the lead lap at the time, including Trost who earned his lap back. Bortolotti lead all but Demeritt onto pit road as Demeritt reclaimed the lead.
The restart once again would be hectic, as Trost attempted to move further up through the field.   He got around Bortolotti and also attempted to pass Borkenhagen in the first turn.  Instead, he drove into the back of Borkenhagen, clipped the grass and spun head-on into the outside wall bringing out another caution. This ended Trost's competitiveness, as he pitted for repairs repeatedly.
Demeritt got an excellent restart on Lap 86 as he opened up a six car length lead on the field. Bortolotti passed Borkenhagen in Turn One, and tried to close on Demeritt. Borkenhagen continued to slide back and eventually fell into the hands of Rossi. Contact between Rossi and Borkenhagen sent the latter spinning into the outside wall, blowing his engine, and bringing out the final caution . . . and enabling Trost's mechanics to continue their efforts to repair his Dallara.
Demeritt got another good restart on Lap 92, and easily pulled away from the field. Trost, with his badly damaged car, passed Rossi for third, as Demeritt pulled away. Bortolotti clipped the curb, damaging his wing, and hindering any progress he was making on Demeritt. Demeritt took the checkered flag with Bortolotti finishing just under two seconds back in second. Trost finished third, and Rossi fourth, the last car on the lead lap. Pfander rounded-out the top five, one lap down.
This was the first of two wins Demeritt would earn during the week, the Strength of Field for this online race clocking-in at 2306. The highest Strength of Field was 2756. There were only two other winners throughout the week:  Trost and Joe Branch2 (Indiana).
---
You may also like...
---