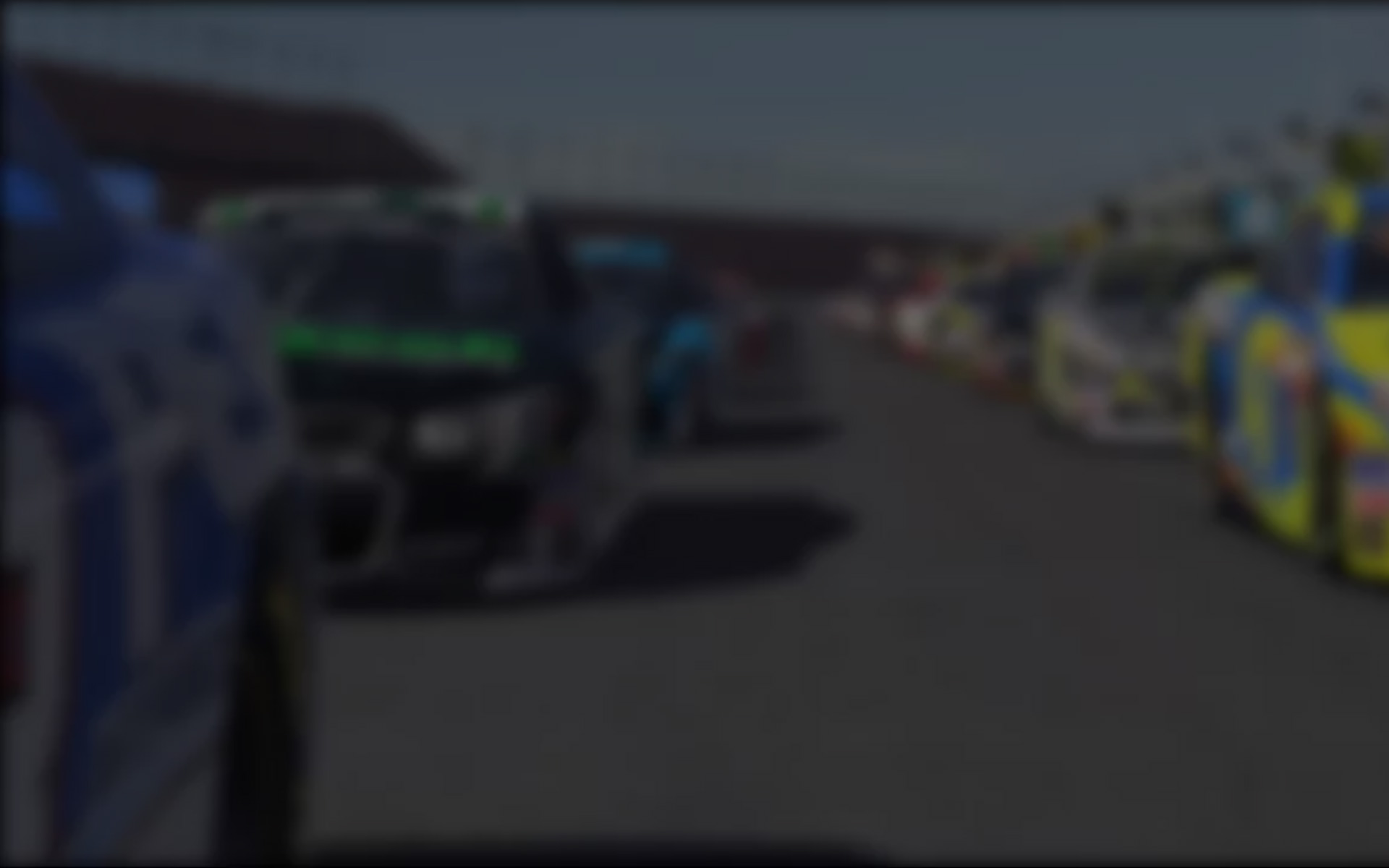 If it seems too good to be true, it probably is . . . except in the case of Evan Maillard.  The French sim racer is a marketer's dream, at least if those marketers work for iRacing.com or Mazda.  After all, the resident of Nesles La Vallée (25 miles north of Paris) drives a Mazda MX5, in no small part because he fell in love with the car after racing its digital counterpart on iRacing.  And to bring the story full circle, Maillard will be competing in what has been called "the biggest prize in club racing" — the Mazda Shootout — thanks to the fact that he won iRacing's 2014 Season 2 Mazda MX-5 Cup – Fixed title.
The MX-5 does have some competition in Maillard's heart; it's not the only car he enjoys on iRacing.
"My favorite iRacing cars are the Mazda MX-5 and the Ruf C-Spec," he says.  "The Mazda because it is a lot of fun to drive and it races like no other, the battles in this car are, in my option, the best you can find; you can spend entire laps driving side-by-side and racing hard and this is my favorite thing in racing. The fact that I'm the very happy owner of a Miata for the past two years (thanks to iRacing for steering me towards choosing this car) has a pretty good part in it as well.
"The Ruf C-Spec because I am a Porsche 911 fan at heart and this is the closest thing to my favorite real life racing car, the Porsche 997 GT3 Cup."
A member of iRacing since 2009, Maillard has also enjoyed success in the Pontiac Solstice, Corvette C6.R, the Ford Falcon V8 Supercar and the Mustang FR500S.  Still, it took a couple of tries to Maillard to warm-up to iRacing.
"I got started with iRacing back in the middle of 2009 when they had a one month for free promotion going with Radical," he explains. "At first I did the mistake to just jump into the first race I found and to race like you would on any other sim, without reading the sporting code or understanding the mechanics of the sim (ie. the safety rating and iRating system ). So at that first try it hadn't really grown on me and I went back to playing other games.
"The fact that I'm the very happy owner of a Miata (thanks to iRacing for steering me towards choosing this car) has a pretty good part in it as well."
"I then gave it a second go in December of that same year, but this time with a much more serious approach, really taking my time to understand the whole thing, and I quite simply got addicted to it. The thrill and adrenaline rush that the start of a race can procure was something I had never experienced in any other game and while it's quite a scary experience at first, it just makes you come back so you hopefully can get it again in your next race or battle.
"I started in the Solstice and started moving up the ranks up to until I fallen in love for the Corvette GT1, I then spent a season driving that car but found out it was a bit too demanding for my driving abilities at the time. I then went back to racing the Skip Barber car for a few seasons, which taught me a lot about how to drive smoothly. Then the V8 Supercar came out and made me grow big on Touring car/GT racing because of how intense and close the racing is in those cars. When the Mustang came out I just loved it; it produced the best and closest racing so I stuck to driving that car for about two years, competing in the Mustang Cup as well as the Grand Am Premier series where the level of competition was always strong, and that really helped me find out how much I love racing and competing."
Maillard put that love of racing and competition – plus a desire to pursue a career in professional racing – into action when he learned the champions of both the 2014 S2 and S3 iRacing Mazda Cup would earn an invite the Mazda Shootout, which annually promotes one talented club racer to the professional ranks through a funded drive in the SCCA Pro Racing Mazda MX-5 Cup Presented by BFGoodrich Tires.
"To be offered such an opportunity is just priceless . . . I'm extremely grateful for iRacing and Mazda motorsports to have put this together."
"The prize was indeed a big factor in my choice of series for the season," he says. "I had wished for such an opportunity to happen for so long that I just had to give it a go.  I also knew that the prize would draw a lot of attention to the series and bring some of the best MX-5 racers to race so that was a great opportunity to get some proper racing in my favorite car.
"It really means a lot to me, so much that words can't really express how glad I am to be part of it.  To be offered such an opportunity is just priceless.  I've been looking to become a racing driver for years now and the Mazda Shootout sounds to be one of the best ways to start a career.  I'm extremely grateful for iRacing and Mazda motorsports to have put this together."
Maillard won the iRacing Mazda Cup title in convincing fashion, scoring 16 top five finishes – including a dozen wins — in 16 starts to amass 1910 points, nearly 250 more than his closest rivals Richard Eklund (1657) and Steven Diem (1618).  Nevertheless, the early weeks of Season 2 saw Maillard engaged in a fierce battle with Diem and Eklund, not to mention Matt Bussa and Christian Szymczak.  With the possible exception of winning the championship, those opening weeks of the season were the highlight of Maillard's sim racing campaign.
"The early weeks' battles were some of the best I ever got to experience on iRacing," he says.  "I can't thank everyone enough for how fair and clean they've been and that throughout the whole season.
"My most memorable will be the Week 2 race at Okayama where we had an extremely close four way battle for the whole race with Richard (Eklund), Christian (Szymczak) and Steven (Diem). That was extremely intense and definitely among one the best race I've ever had on iRacing. I recorded the highlights from it and put it on Youtube if you're interested ( http://youtu.be/BbVR_dNT0y8 and http://youtu.be/88FgmEbbwqg ).
Maillard credits his championship to consistency as much as his speed.
"I think what allowed me to really take control was consistency," he continues. "I didn't really have any track where I was better or worse than on others, while some were very strong at for example Lime Rock but worse on Okayama and other tracks."
The details of the 2014 Mazda Shootout have not yet been released.  In the past, the competition has taken place all around the USA from Buttonwillow Raceway Park in California to the Michelin/BFGoodrich Laurens Proving Grounds in South Carolina.  Although he would prefer the competition took place at Mazda Raceway Laguna Seca or one of dozens of other American tracks available on iRacing, no matter when or where the Shootout takes place, Evan Maillard plans to be there.  In the meantime, he plans to get lot more seat time in his Mazda MX-5s, virtual and real.
"I'll definitely prepare using iRacing, especially since that, from what I've read from some MX-5 Cup drivers, the last update of the tire model made the MX-5 drive even closer to the real thing," he says.  "So I'm pretty confident this will help me greatly in my preparation.
"I'll also attend a few track days with my Miata, as getting more seat time in a real car can only help. On the physical side of things I'll play tennis and ride my bike to stay fit. I've also been working on building a good business proposal for the past couple of weeks and will keep on doing so until the Shootout starts."
As Maillard suggests, there is much more to winning the Shootout than blazingly fast laps in an MX-5.  A panel of motorsports professionals rates the contestants on nearly a dozen criteria ranging from speed and consistency, to technical feedback, the ability to analyze track data, and business/PR skills.  In the past, drivers like two-time Mustang Challenge champion Andrew Caddell, SCCA Pro Mazda MX-5 Cup race winner Elliott Skeer and 2013 Team USA Scholarship winner Joey Bickers have found the right blend of on- and off-track skills to win the Shootout.
Maillard hopes to add his name to that prestigious list.
"I'm doing all I can to start a career in professional racing, and taking part in the Mazda Shootout is just the perfect opportunity to do so," he says. "I'll give it my best shot and hopefully win; that would indeed be very big step into reaching that goal.
Needless to say Maillard will have some tough competition, not only from a dozen or more club racing champions who will be invited to the event, but from the iRacer who follows in his footsteps by winning the Season 3 Mazda Cup.
---
You may also like...
---