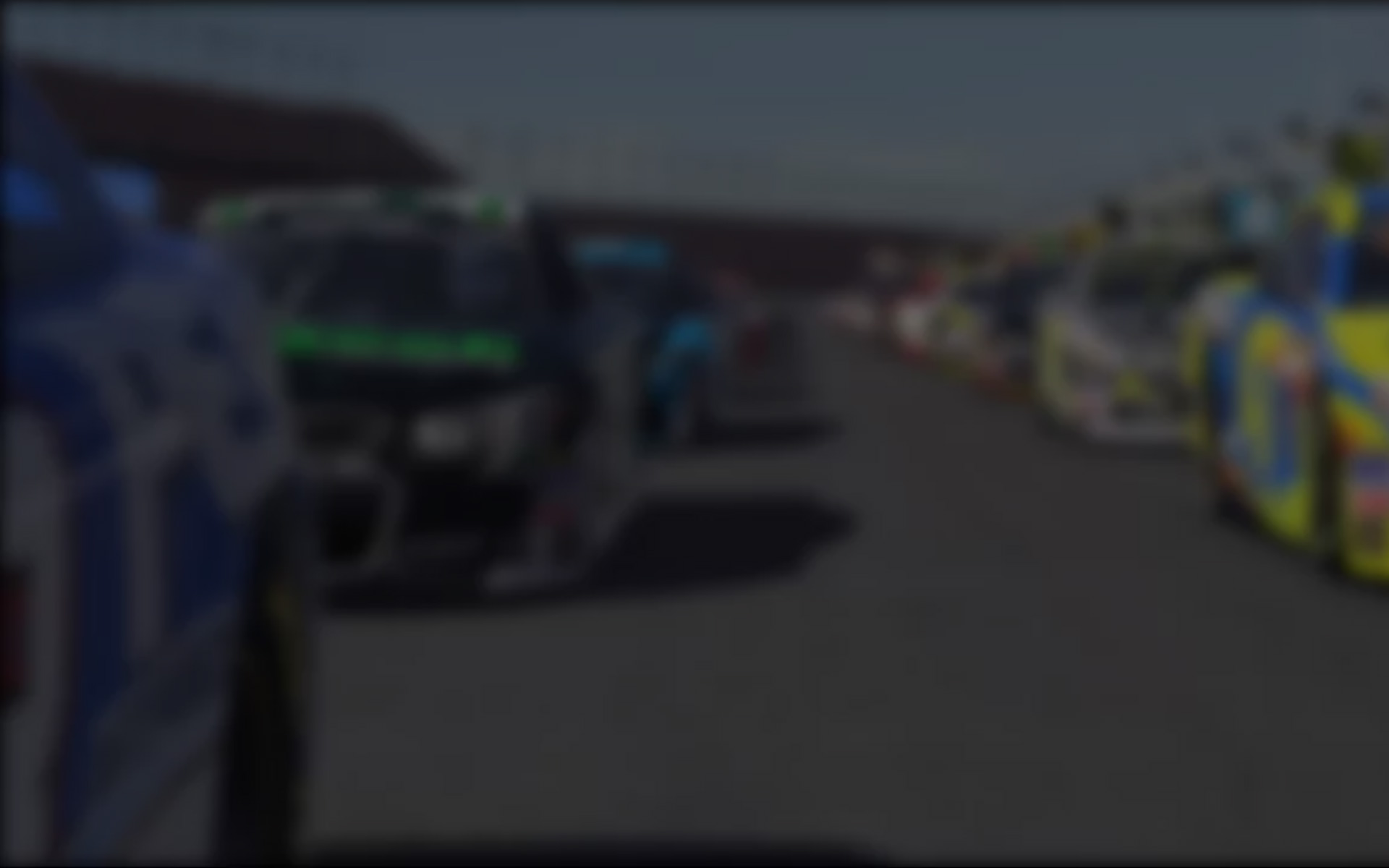 The GRAND-AM Series saw a group of familiar top sim racers take a big chunk of the races in Season 3. In the Daytona Prototype class the races were dominated by Cesc Riu (Iberia), Sebastian Cron (DE-AT-CH), Scott McDonough (California) and eventual series champion Zach Rupcic (Midwest).  All long-time series regulars, they combined for 54 race wins among them in Season 3.  Similarly, in the Mustang class, series regulars Brian Strodtbeck (Ohio), Oscar Sahlin (Scandinavia), Paulo Valente (Iberia) and series champion Dennis Grebe did most of the winning.
This is all the more surprising as the series had seen a shift in its schedule prior to the season with a bigger emphasis on the "rovals" that the Grand-Am Rolex Series runs (or used to run);  five of the season's 12 events took place at rovals. By extension this also meant that anyone wishing to contend for a championship had to do well on at least one roval to make up their eight counted weeks of the season.
Daytona Prototypes
After the final race, Rupcic had a comfortable lead of 85 points over Riu in the Daytona Prototype class, with Cron in third by another 34 points. McDonough beat Eduardo Prado (Brazil) for fourth position by just six points.  Rupcic also collected the most victories on the season, winning 23 of his 24 races. Donough and Riu with 13 and 12 wins respectively followed a fair bit behind Rupcic.
The busiest driver of Season 3, however, was Brett Taft (Mid-South) with an impressive 29 starts over the course of the season, of which he won three and ended-up just one lap short of completing 1000 laps. The honor of having run the most races without winning one fell to Bertrand Baillot (France) with 26 winless starts. As a sort of consolation price he finished in second place in Division 6 behind Dillon TenBrink (Northwest).
Each of the top three divisions saw a fight for the championship that would have seen any of the Top 3 win the lower divisions:
Division 1: Rupcic (1093 points), Cron (974), Prado (950)
Division 2: Riu (1008), McDonough (956), Martin Dubé (Iberia, 854)
Division 3: Taft (884), Gabor Ludvig (Mid-South, 809), Boucher (Western Canada, 809)
The remaining divisional champions are: Ed Goobic (Connecticut, Division 4; 731 points), Ernest Deakyne (California, 5; 621), TenBrink (6; 579), Russ Lynas (Texas, 7; 497), Gregory McKnight (Eastern Canada, 8; 286), Marty Vrana (Florida, 9; 308) and Augusto Saldana (International, 10; 67).

Ford Mustangs
The Mustang side of the series saw an unlucky Strodtbeck lose-out on the title again by virtue of having had bad luck with the Strength of Field with his races, regularly topping the qualifying results and winning 10 of his 11 starts.   Strodtbeck is the all-time leader in wins in the Mustang class of the Grand Am Series and has been a contender since the series started in Season 4 of 2010.  He finished second in the championship the second time in a row, as Grebe (make that "a modest Grebe" — Ed) took the top spot on the basis of 15 wins (in 15 starts).
Sahlin and Valente battled for third, with the Scandinavian Sahlin edging-out his Iberian challenger by a mere 23 points at the end of the season. Mike Mathews (West) completed the top five.
Sahlin also took Division 2 ahead of Florian Kirchhofer (DE-AT-CH) and Timothy Heard (Florida). Mathews took Division 3 ahead of Steven Edwards (Georgia) and Matthew Davis (Mid-South).
The remaining divisional champions are:  Kurt Gross (California, Division 4), Micahel Hogg (Celtic, 5), Lewis King (Mid-South, 6), Tom Kotowski (Central-Eastern Europe, 7), Peter Brennan (New Jersey, 8), Larry Hale (Virginias, 9) and Rick Smith (Northwest, 10).
Time Trials
With a near perfect score of 793 points it was Iberia's Riu taking the DP Time Trial title, ahead of a strong Australian/NZ contingent consisting of Simon Black (774), Mitchell Abrahall (754) and Andrew Wauchope (742). Saby Hanyik (Central-Eastern Europe) finished the season in fifth position.
Strodtbeck took the Mustang Time Trial title with an even better score than Riu, coming in at an impressive 797 points. Jay Osborne (Mid-South) came second, with Black taking third in the Mustang as well as second in the DP. Edwards and Heard completed the top five.
Next Season
Season 4 will kick off with the trademark race of the series on the road configuration at the Daytona International Speedway, before heading to Watkins Glen for Week 2. In Week 3 competitors will have one of the rare chances to run the road configuration at Phoenix International Raceway. Week 4 will see the series head to Infineon Raceway to run the Long configuration, before returning to a rarely scheduled road configuration at Iowa Speedway.
The mid-season will see back-to-back road courses at Barber, Mid-Ohio and Road America, before the series heads to Indianapolis to run another roval configuration. Week 10 takes place at Virginia International Raceway, with the final roval races of the season during Week 11 at Homestead-Miami Speedway's Road Course B. The series' final week will then be at Mazda Raceway Laguna Seca.
---
You may also like...
---