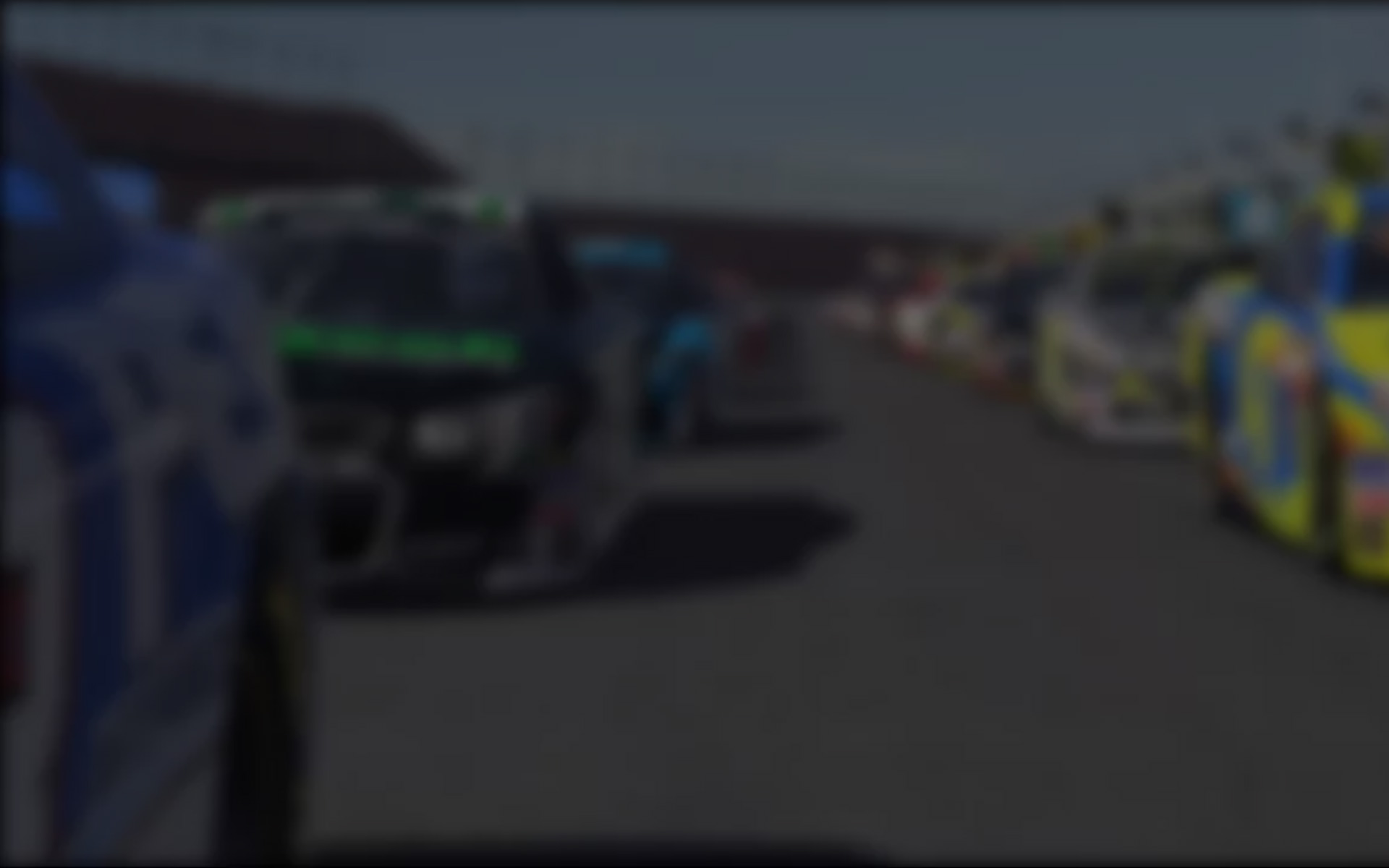 The iRacing.com Silver Crown Cup raced their way into the virtual plains of Kansas for the first race with this car at Kansas Speedway. With many unknowns prior to the event, there was more uncertainty than ever as to who would emerge victorious in Thursday's sim race.  Jeffery Mays snagged the pole away from Thomas Wargula, who lead 42 of 67 laps.
The virtual race at Kansas featured five caution flags totaling 20 laps. An astounding 12 lead changes took place as well, as drivers realized they did not need to lift whilst sailing off into the corners. Drafting and pack racing became more and more important as the online race progressed, giving the edge to whomever could make his/her move at the right time.
Several championship contenders were victims of wrecks and the unknown track surface. Brett Reynolds was victim of Brooks Westfall, who lost control of his 'Crown in Turn 4, collecting Reynolds, Mike Pingilley, and Douglas Carle. The points leader, Brandon Buchberger, also ran into problems of his own making. After having setup problems early in the night, he disconnected, finishing 50 laps down in dead last (24th).
As this was the Silver Crowns' debut in an official race at Kansas Speedway, world records were set. Paul Williams and George Hagon tied for the race lap record, with a time of 29.627s. The qualifying record to beat next season will be a 29.729s set by John Paquin of Club Indiana.
Although last Thursday night was a race of firsts, Ryan Steele went against the pattern to pick up another win this season. He beat Thomas Wargula by a mere two tenths of a second, to be followed by Jeffery Mays, just .oo7s  behind Wargula.  Included in the main pack were George Hagon and Paul Williams, who finished fourth and fifth respectively. Vinnie Sansone led the second pack to the checkers, followed by Donald FitzGerald, Brett Waldrep, and Brian Elmore.
This week's Strength of Field was a little lower then normal, rounding out to 2163. The winner, Steele, led only 10 laps en route to his victory. The Most Laps Led Award went to runner-up Wargula, who was out front for 42 laps. The only other driver to lead laps was third place finisher Jeffery Mays, who crossed the start/finish line first 15 times.
In typical Silver Crown fashion, many personal best laps were set towards the end of the race. In fact, four out of the top five all set their fastest lap coming to the white flag.
Next Thursday, the iRacing Silver Crown Cup visits the virtual colosseum of Bristol Motor Speedway for a 100 lap sim race. Weather for the upcoming week looks cloudy, as overcast skies, and a mild 77 degrees Fahrenheit with very calm winds. With the state of the weather for the week, times are expected to range from 13.6s (alien) to a 14.0s (mid-back).  Last season, Sansone took the win, and he no doubt hopes to repeat on Thursday. The sim race on Thursday should be high in the caution count, thanks to the sub-14 second lap times. Hope you can make it out to the virtual Bull Ring! Remember, races are Thursdays at 9:45PM EST.
Overall Standings Following Week 8:
01: Brandon Buchberger (1220)
02: Vinnie Sansone (1173)
03: Brett Reynolds (1051)
04: Paul Williams (1047)
05: Ryan Steele (1033)
06: Thomas Wargula (939)
07: Brett Waldrep (924)
08: Jeffery Mays (902)
09: George Hagon (883)
10: Brian Elmore (801)
---
You may also like...
---