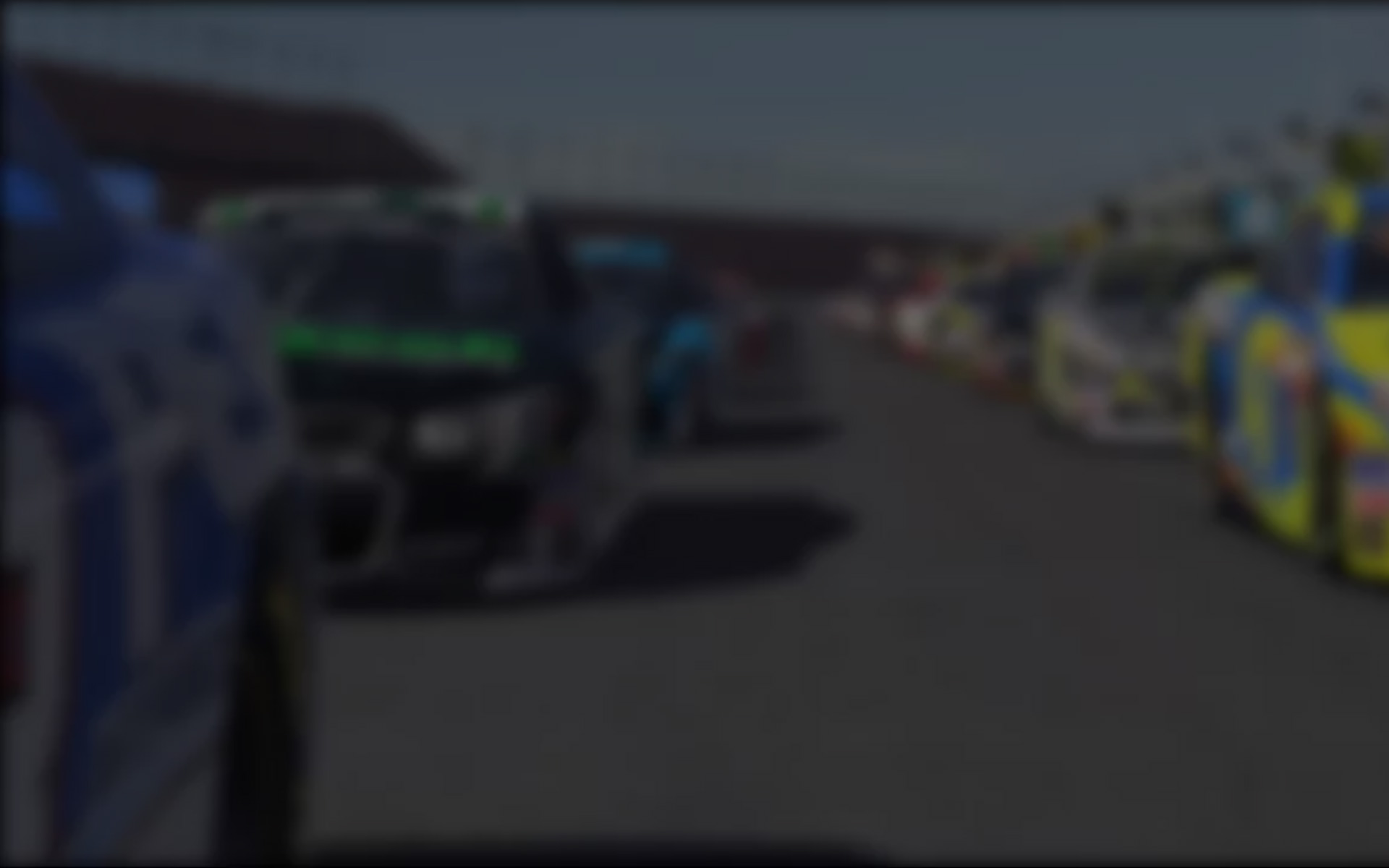 The final week of action for Season Three in the NASCAR iRacing Class C Fixed Series brought an incredible 3,151 sim racers to the high banks of the virtual Talladega Superspeedway. Talladega is known by many as a wild card event, since almost anyone who enters the race has an excellent chance at ending the event celebrating in victory lane.
Michael Guest (Indiana) was able to drive his No. 4 Silverado into Talladega's victory circle after leading just five of the event's 25 laps after holding off a hard-charging Clayton Celovsky (Canada) who came up just 0.015 seconds short at the checkered flag. Malik Ray (Carolina) completes the podium as he finished in the third position after starting from 14th and leading three laps. The remainder of the top five was filled by New Englanders Steven Eszenyi and Seth DeMerchant who started 18th and 1st, respectively in the 5305 Strength of Field. The event was only slowed once for caution and included 15 lead changes among eight drivers.
Even though Brandon Traino (New Jersey) did not compete in the week's top SoF event, he was able to net the most championship points for the week with 298. Brandon Chubirko (Carolina) finished off the week in the second position overall, adding 295 points to his season total. Eszenyi capped off the week in the third position with a total of 287 points. The fourth and fifth spots for the week belong to Tom Moustakas (New York) and Josh Berry (Mid-South), each earning 283 and 282 points, respectively.
After 12 hard-fought weeks, we now have a champion to crown for Season Three. Josh Berry capped off a successful season at Talladega, finishing in the top five in weekly points to further propel himself in front of challenger Brodie Kostecki (Carolina). Berry ended the season with a total of 2,028 championship points, compared to Kostecki's 1,919. Moustakas capped off a successful season in the third position, with a total of 1,855 points, 173 behind Berry. Nicholas Goertzen (Canada) also had a very successful season, but came up 199 point short of the top spot. The final spot in the top five went to Michael Conti (New Jersey) who was 264 points behind at the end of the season.
Check back in 10 days or so for a full recap of the action as Season Four starts with 35 laps at Texas Motor Speedway. As always, thanks for a great season, fellow iRacers!
---
You may also like...
---