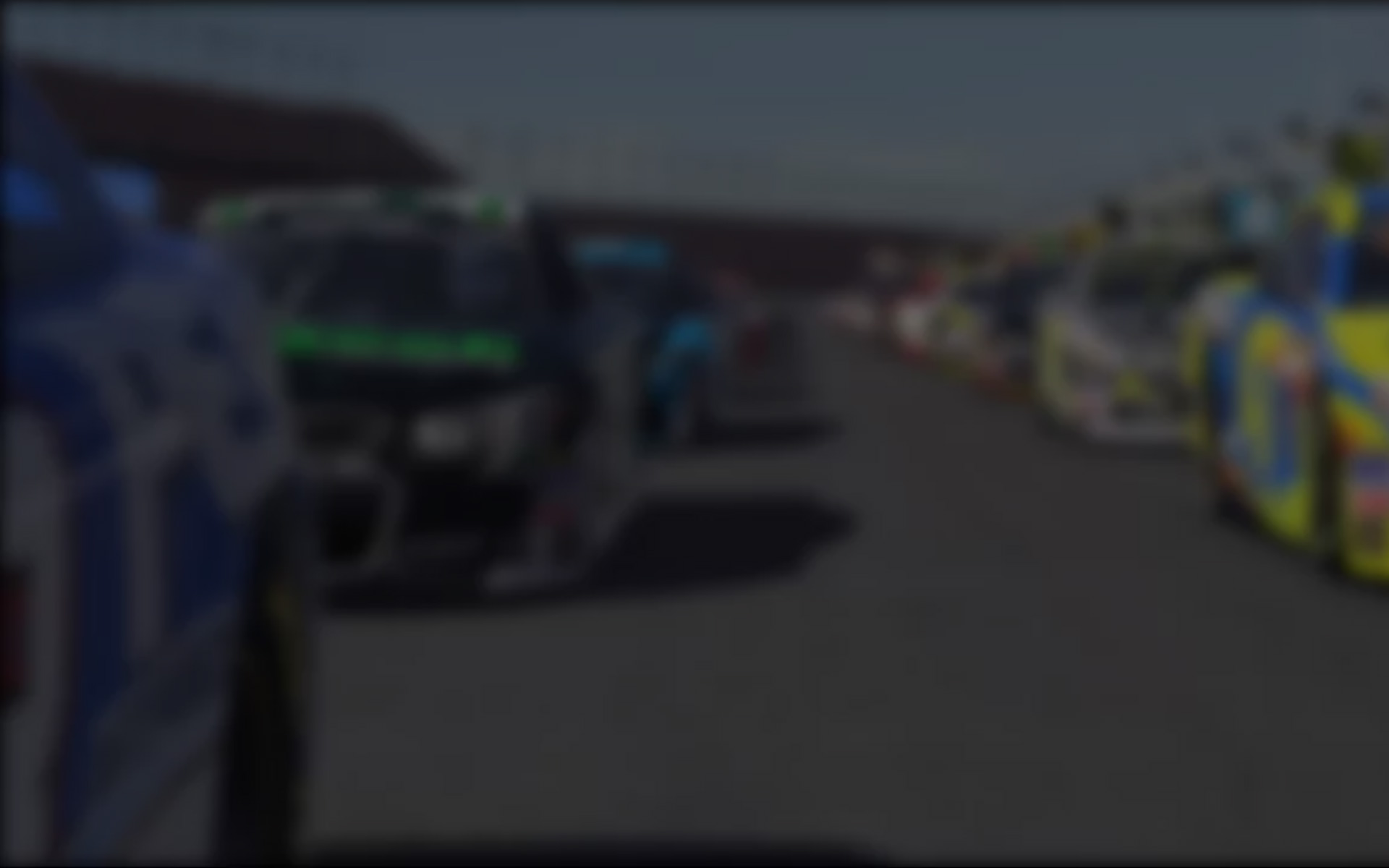 Les Turner led every lap on his way to victory at the "A Dandy at Zandy Grand Prix" at Circuit Park Zandvoort in the Netherlands.  The win was Turner's 2nd of the season as he extended his overall points lead to an astounding 87 points only three events into the Red Sox Racing League's 2011 Season One schedule.  Competitors knew Turner would be tough to beat on the challenging 13 corner, 2.67 mile track because he entered the race with a history of success on the track.  2010 saw Turner finishing with three poles, one win, and two podium finishes at Zandvoort.
The 2011 race shaped up to be more of the same for the Canadian driver as he bested all comers during the pre-race and qualifying sessions.  No one could touch Turner's blistering lap time of 1:16.644 in practice.  He kept up the pressure in qualifying when he completed 16 incident free laps while earning the pole with a lap time of 1:16.461.  Only fellow TeamDraft member, Terry McCuin could keep Turner in sight.  McCuin earned the outside spot on row one with an impressive lap time of 1:16.834.
Rows two through five of the grid were occupied by Jim Albertson, Robinson Shields, Andrew Feldman, Greg Harris, Reed Rundell, Chuck Johnson, Andrew Gantman, and Divina Galica.  The remaining grid positions were filled by Ed Sutcliff, Jeff Sharp, Mike Grandy, Gary Jorgensen, David Holzwarth, Kevin Kyle, William Kabela, and Mark Plank.
The racing action was fierce as the 18 car field took off from a standing start and quickly accelerated down the long front stretch before braking hard to enter the extremely tough first corner.  Every corner at Zandvoort presents its own unique challenge, but RSR drivers pride themselves on being able to run clean races under the most competitive conditions.  They were successful for the most part, but the track did snare its share of unlucky victims early in the race.
Shields, winner of last week's race at Road America, was the first to retire at Zandvoort after his car suffered major damage as he tried to recover from a lap one black flag for jumping the start.  Kyle was the next victim when his race ended after four laps.  McCuin nearly ran out of luck and track while running in 2nd place on Lap 5.  He managed to survive an impressive 360 spin, only to suffer heavy damage several laps later which forced him to retire on Lap 10.
In addition to the dangers posed by the track layout and their competition, drivers were forced to contend with a new hazard in the 2011 race at Zandvoort.  Pit Road.  Mandatory pit stops in 2011 require drivers to negotiate pit entry/exit areas unfamiliar to many teams.  The pit road entrance at Zandvoort proved to be a real challenge as several drivers lost crucial track position during their stops for fuel and tires.  Further aggravating the situation was the low speed limit on pit road.
Turner was perfect on the track, and in the pits.  He, Sutcliff, and Sharp were the only drivers to complete the race without incident.  Les crossed the finish line for the win after outdueling Rundell's hard-charging car in the final laps.  "I thought I could relax a bit after Terry spun on Lap 5 but that wasn't the case. Reed seized the opportunity and kept up the pressure all the way to the end."
Rundell finished 1.6 seconds behind in 2nd place.
Congratulations to Les.  We had a strong car tonight, but he was just quick enough to keep us out of victory lane."
Feldman crossed the line in 3rd place, a full 5 seconds ahead of 4th place finisher Sutcliff, who earned the "Hard Charger" award for climbing 7 positions during the race.  "We have a very strong field of drivers this season, I wasn't sure I would ever find my way into the top-5 in one of these F1 races", said Sutcliff after the race.  "We got lucky avoiding some of the wrecks and our crew gave me one of the fastest pit stops of the race."
Galica rounded out the top-5 as she held off 6th place finisher Sharp, and 7th place finisher Gantman, in a heated late race battle which saw both drivers trying hard to find one more place to make a pass before the race ended.  Despite her top-5 finish, Galica was not happy with her effort.  "I got hemmed in by all the traffic in Turn 1 at the start, and then I got hit from behind later in the lap.  Luckily, my car was undamaged by the contact.  I managed not to spin out, but never quite felt the same level of confidence after that.
I am not looking forward to the Corkscrew at Laguna Seca next week!"
Gentleman Jim Albertson recovered well from a mistake on pit road which saw him drop from 3rd to 10th place in the final laps.  He eventually climbed back to 8th place before running out of time to recover more track positions.  Illustrating his car's strength, Albertson posted the fastest lap time of the event when he completed the final lap in a time of 1:16.592.
9th place finisher Holzwarth was the final driver to cross the finish line on the lead lap.  Kabela (10th) and Grandy (11th) both finished one lap down to the leaders.  Plank (12th) was two laps down, while Jorgensen (13th) was three laps down.  Johnson (14th) was the final car still racing when he finished the race five laps down.  Harris (15th), McCuin (16th), Kyle (17th), and Shields (18th), all retired early from the event.
Jeff Thomas missed the race after his hauler and crew were stranded in a deep snow drift on the interstate leading from their shop.  "The hauler has been hung up since Tuesday", said a disappointed Thomas from his cell phone.  "I'm keeping my fingers crossed the road gets cleared in time for us to make it to the next race!"
RSR members travel to California for next week's 27 lap nightmare called the "Zoom Zoom Zoom Laguna Challenge" at Mazda Raceway Laguna Seca.
In other RSR action, the Tuesday Night Thunder Series produced another exciting finish as Terry McCuin managed to lead all 40 laps at Jack Arute's Stafford Motor Speedway.  McCuin finished just ahead of teammate Les Turner to secure his third win in as many races.  His short track domination has resulted in a 57 point lead in the overall standings.  TNT drivers travel to Concord, North Carolina for next week's race.
Video of the Zandvoort race:
http://www.youtube.com/watch?v=cyb2LmR4T6Y
RSR F1 Standings after three races:
http://www.danlisa.com/scoring/season_standings.php?season_id=639
RSR Tuesday Night Thunder Series Standings after three races:
http://www.danlisa.com/scoring/season_standings.php?season_id=657
RSR YouTube Video Channel:
http://www.youtube.com/user/draftin11?feature=mhum
---
You may also like...
---