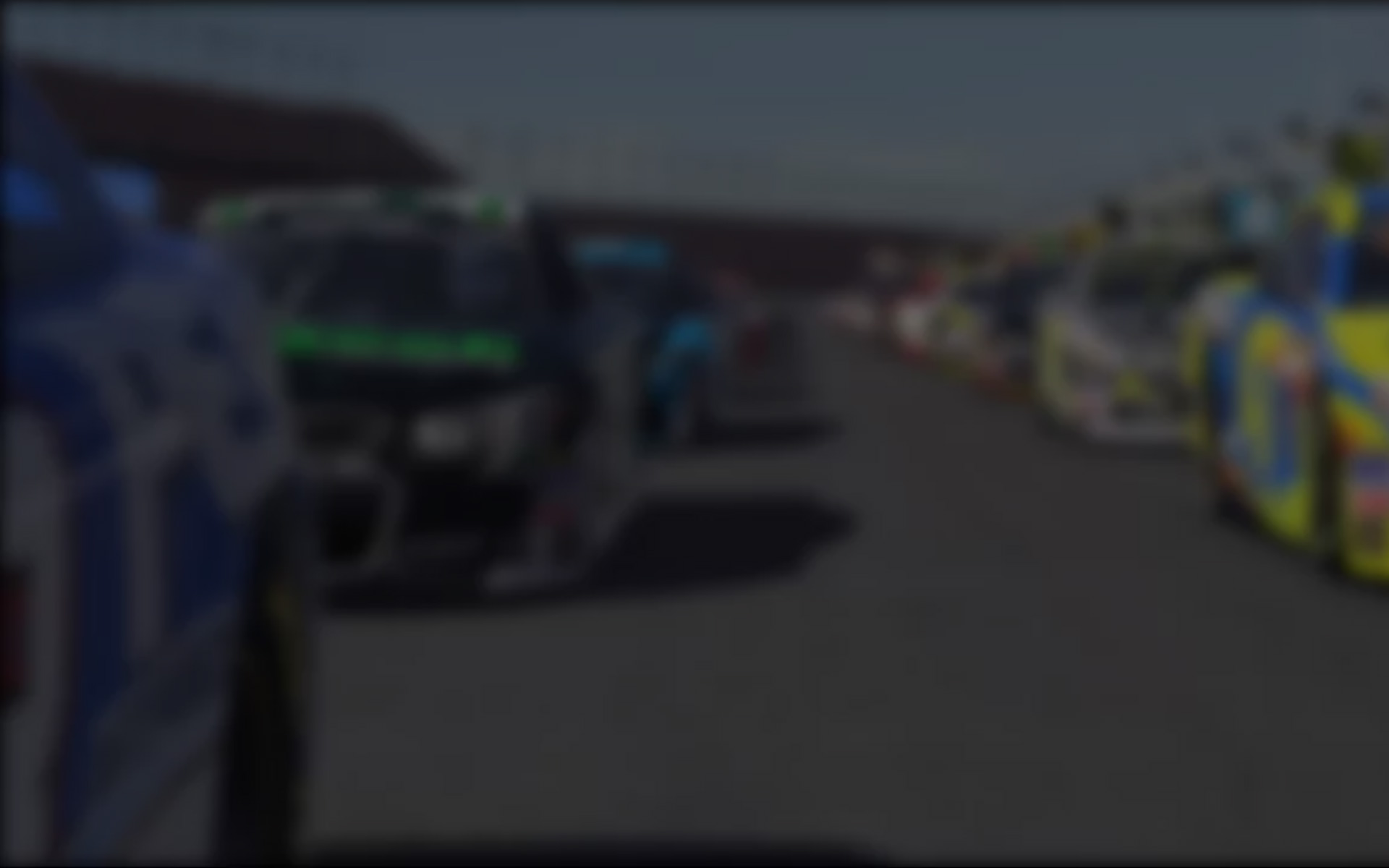 Classic Teams Championship: Round 8, Road Atlanta
The drivers were all pleased to see the 2.54-mile sweeping layout of Road Atlanta back on the schedule and the venue for Round 8 of the Classic Teams Championship. This week there were 64 drivers, just 4 less than at the last round, and 14 official races over the four days. Over the weekend was also an iRacing Q&A event featuring the Lotus '79. This has led to an influx of drivers to the series over the weekend. Madom F1 had new recruit Pedro Marques, John Surtees Garages provided a car for Jason Dunfee and JC Racing returned to the track with Thomas Elliot. Missing from Road Atlanta were all three Alfa Romeo drivers, Michael Schmidt's Lotus, Roland Seigl's Rebaque and Brabham's Dan Pelzer. Road Atlanta would also create quite a talking point for the CTC management team, and could well be the catalyst for some changes in the coming season.
Qualifying
Qualifying was as tight as ever at Road Atlanta with just 1.5s covering the top twenty drivers. Top of the list once again was Fritsche (Ferrari) recording a flying 1.08.220s lap. But this time just behind him was was his team mate Hulbert making it all red at the front. Four tenths back was Nixon (Lotus) looking to make his way back to the front of the Championship field. Fourth and the highest placed Aurora car was Moreira for Eden Chevron. The Portuguese driver putting in his best qualifying effort so far. Next up was the leading Williams, Ruokola heading his team mate by a mere 0.031s. Both drivers obviously getting the maximum from their setups. Posting an unusual seventh fastest time was Last round's winner Valantiejus. The Ligier driver struggling to put a complete lap together in qualifying and as we know a tenth or two can cost you dearly in this field. For Renault Ventura again put in an excellent performance in qualifying, just heading the fastest Tyrrell of Dobie, and the Interscope pair Roberts and Nicol seperated by just 0.159. Herfjord in the second Ligier seemed to be  a little short of his usual pace and was back in twelfth, just ahead of Maguire's Fittipaldi. Jeppesen had put a great drive in for Ensign and ended qualifying in an excellent 14th. Beyer (Tyrrell), Schwecke (ATS) and De Rooij (Shadow) were next up and headed newcomer Marques 18th in just his first run for Madom. Lavecchia (Renault) and Schmidt (Lotus) who we wouldn't see again in the week, rounded out the top twenty.
Raceweek
Very few decent point score races would go official during the week at Road Atlanta. Saturday in particular is struggling for runners, a pity as it was looking like a great day for the Aurora runners and second split racers to cut their teeth and maybe steal themselves a win. Also the Oceanic timeslot is just hanging in there and would welcome extra runners for the 12.30 GMT Friday slot.  At the completion of the week though there were a lot of points handed out for the round. Taking the biggest swag of them and converting his pole time to a round win was once again Fritsche for Ferrari. 230 points will go a long way toward helping him reclaim the crown. Second after a barging run in the biggest race of the week was Jaques (Williams), 210 points his reward. Third was Beyer (Tyrrell) who must have felt like he'd won lotto (although I'm not sure it pays that much for third) with his 201 points. Herfjord (Ligier) worked hard for his points, in particular he had a twenty five lap battle with Schwecke (ATS) in possibly one of the best battles we've seen this season for just 100 odd points. Luckily his steady run in the week's strongest field to finish 45 seconds back in fifth place netted him an amazing 191 points for the round. Fifth place was Moreira (Eden Chevron) dropping one position from his grid spot and leading the Aurora runners; only just though as he was almost beaten by series debutant Marques in an exceptional first outing for Madom F1.
Nixon (Lotus) recovered from a big startline crash to take seventh at the end of the week ahead of another great drive for Renault by Ventura who finished eighth. Ninth was the consistently fast De Rooij. The Samson Shadow driver should have finished a lot further up the field, but in making four starts in the week he was one of the few drivers to forgo the 'points chase' in favour of just racing. Back in tenth was Championship leader Ruokola who had an incident-filled round and will be looking to have a better run at Oulton Park.
Other notable performances came from Nicol (Interscope Shadow), first of the runners not to run on Sunday and proof that there is value in running earlier in the week. Jeppesen had a good round finishing with a win and a finish well inside the top twenty. Stammel shone for Melchester with a top twenty finish as did Jason Dunfee, inside the top twenty five for Surtees. Dobie (Tyrrell), another to like racing more than points, was the only driver to gain two wins at Road Atlanta. Lavecchia (Renault) was rewarded with one win from his four starts. Busiest driver of the week was George (Arrows), 5 starts and 92 racing laps being a great effort for his team.
Drivers Championship
Ruokola (Williams) still hangs on to the Championship lead but Fritsche (Ferrari) will be looking to take over when from the next event the drop rounds come into play. Third after posting a score worthy of dropping is now Valantiejus (Ligier). Leaping to spots after his windfall week is Beyer, now Fourth and ahead of the second Ferrari of Hulbert. Hulbert another to post a score worth dropping. Sixth is Jaques (Williams) another to make big gains at Road Atlanta finishing seven places higher than he began the week. Also moving up was Nixon (Lotus) now back in the top ten in seventh. Eighth to tenth is covered by an amazing three points. Roberts (Interscope Shadow) leads the trio on 934, from Lavecchia (Renault) ninth on 933 points and De Rooij in tenth on 931 points. Strang (Penthouse Rizla) is next and leads the Aurora Series points from a fast closing Moreira (Eden Chevron). Patriksson (Ram Tit-Bits) and Arnall (Penthouse Rizla) are battling away for third in the second tier series with just 5 points seperating the pair. Biggest gains this round came from Australian sim-racers Jeppesen (Ensign) and Schwecke (ATS) both making up 8 places. Making up seven places was Herfjord (Ligier), Jaques (Williams) and Road Atlanta race winner Oeveraas (Fittipaldi). Also well worth a mention were the efforts of Baley (Kauhsen), Koneiczny (Samson Shadow), and Papenbrock (McLaren) in gaining six places during the round.
Constructors Championship
Williams have extended their lead, now over Renault thanks to Alfa Romeo's absence, the latter dropping two spots to fourth on the table. Also ahead of the previous leaders is Ligier with a 31 point round. In fifth is Ferrari now just one point shy of their Italian brothers. Lotus drop a spot to Ferrari and sit sixth, just ahead of Interscope Shadow and Tyrrell tied on 196 points each, Tyrrell having their best week so far with a 35 point haul. Also having a great week were Ensign now twelfth after putting 28 points in the bank, just one more than ATS also having their best round so far.
Aurora Series
Moreira (Eden Chevron) and Marques (Madom) were the class of the field in Round Eight finishing well up amongst the Championship runners. Third was a great result for Stammel (Melchester) ahead of an impressive Dunfee (Surtees) fourth. The experienced Strang (Penthouse Rizla) and series rookie Patriksson (Ram Tit-Bits) tied gaining 92 points a piece in fifth. However Strang still leads the series but Moreira is closing. The Chevron driver now just 44 points shy of the series lead.  The battle for third is a great one, Patriksson (Ram Tit-Bits now heading Arnall (Penthouse Rizla) by just 5 points. Brattemark (Ram Tit-Bits) sits in a lonely 5th. The Aurora series has received a big boost in the past week with a total of six new drivers signing up to join the circus over the coming rounds. This all bodes well for the coming season with a number of the current drivers expected to step up into Championship teams for Season 3.
Results
---
You may also like...
---