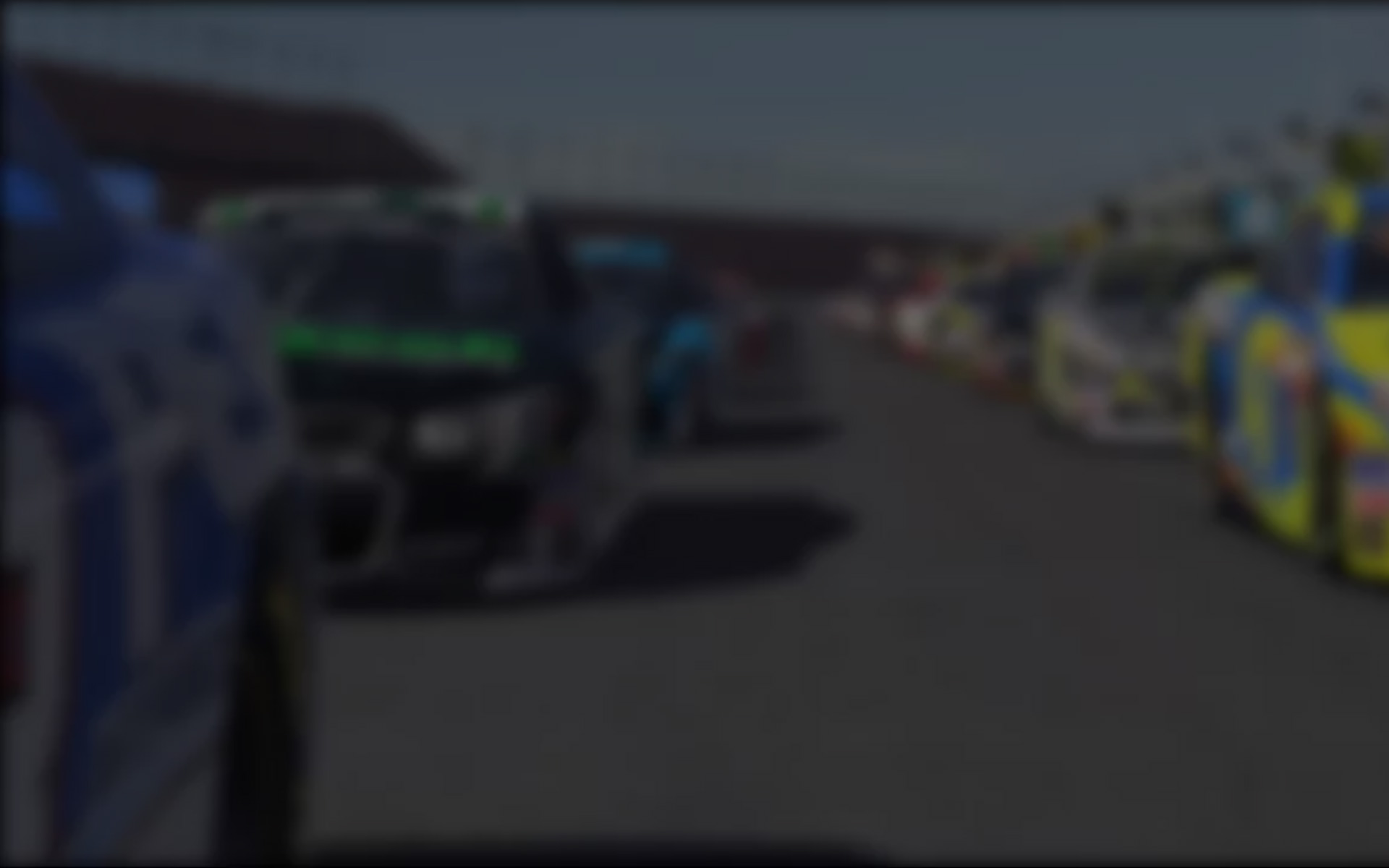 After a crazy week at Stafford Motor Speedway, one would think a week at Iowa Speedway would be a vacation of sorts, especially for the iRacing.com Sprint Car Series. Iowa Speedway is one of America's newest pavement tracks, operating since 2006. Measuring out to 7 / 8 of a mile, the track resembles a superspeedway of sorts to the sprint cars, at least in comparison to the series' usual diet of short tracks. With this in mind, the sprints are able to unleash just about all of their engines' 820+ horsepower, which makes for very fast, close racing. Sweat would be sure to trickle down the brows of the best of the iSCS, and with only by nine points separating defending champion Alan Binder and Vinnie Sansone, Week 4 appeared to be a very promising and exciting week.
Over the course of the stay at Iowa, a significant number of drivers came out to play, as 76 entries were placed during the course of the week's three main events, including not only iSCS regulars but many new drivers testing the waters of the series with their newly acquired sprints. Bringing his fastest setup to the track, Binder burned a qualifying lap of 21.484s, taking the pole position for the week. Fred Lampela kept his run of fast qualifying times running as well, taking second behind Binder with a lap scoring of 21.511s.
In the first event of the week, Tuesday's field was split between 27 sim-racers. In the top split, Binder led the field from the green to the checkers as he picked-up his first win of the week. Following close behind after a late caution was Darrick Poole, who finished only .196s adrift of Binder. Randal Robinson scored a podium finish with a third place after a battle with Scott Green, and Andy Crane completed the top five.
In the second split, the field provided an intense battle with the lead pack split between four drivers. Michael Willard, Paul Meypans, and Michael Linder all crossed the line leading at select intervals during the race, with Scott Kelly in the mix for the lead as well. Three cautions flew during the online race, including one for a late incident involving Meypans, who lost control and went hard into the Turn 2 wall. In the end, Willard crossed the finish line first, holding Kelly at bay to take his first win of the season.
"I almost decided not to run on Tuesday. [I'm] glad I did because I came home with a win!" — Michael Willard
"The win almost didn't happen," said Willard in victory lane. "I wasn't very encouraged by my lap times during testing and practice, and since I would be able to make each race this week, I almost decided not to run on Tuesday. [I'm] glad I did because I came home with a win!"
Eddie Walczyk finished close behind Kelly in third, with Douglas Berryman even closer behind Walczyk for fourth. Jason Scandolera rounded out the top five.
The forecast for Iowa was thunderous once again on Thursday with one of the biggest turnouts for a single race in the iSCS in recent memory. 38 drivers gridded for the event, resulting in two splits with 19 drivers each. Thursday's top split was the largest SOF rating of the week (3503). Three caution flags waved, two of which were for front-runners. Joe Quinn got loose and hit the outside wall, sufficiently damaging his sprint to nullify his chances for a top five, and PJ Stergios had light contact with Sansone late into the event while racing for the third position, which sent his sprint into an uncontrollable spin. The race ended under caution with Binder scored as the winner, leading all 50 laps of the event in his signature fashion. Sansone scored a second place finish, ahead of Brandon Buchberger. Lampela had a strong showing with a fourth place, and Michael Clement completed the top five.
The second split produced a rematch between Willard and Kelly, along with the rest of the front-runners seen on Tuesday's event. Brett Waldrep, who started in eighth place, stormed his way up to the front early on. He found himself in a position to win after Dustin Herner, who was dueling for the lead, suffered electrical issues and crashed hard into Turn 1, flipping down the track and bouncing off other drivers. On the white flag lap, Waldrep gave everything he had to steal the win away from Willard but ended-up short. Willard won his second race in a row at Iowa Speedway finishing just .079s ahead of Waldrep. Kelly collected his second podium finish of the week with a third place after a hard race with Michael Linder, who finished fourth, and Walczyk completed the top five.
Sunday's event showcased yet another duel for the lead, this time featuring Sansone and Petteri Kotovaara. In the last 50 lap feature for the week, Kotovaara and Sansone rode wheel-to-wheel for multiple laps at a time, neither daring to relinquish the top spot. Sansone eventually passed Kotovaara, but a late caution gave Petteri one last chance at the win. Sansone would have none of it, however, as he took the ride to victory lane. Kotovaara came home in second ahead of Willard, who wrapped-up his most successful week in the season so far. Ronald Williams and Kayne Hills completed the top five respectively.
With Iowa in the books, the sprints move on to the first stop for the season at Lanier National Speedway. Binder finishes Week 4 by stretching his lead over Sansone for the iSCS championship by 22 points. Will Binder continue to extend his lead over Sansone? Will there be more first-time victories at Lanier? Find out next week on iRN!
2012 iSCS S3 Standings
1. Alan Binder (840)
2. Vinnie Sansone (-22)
3. Joe Quinn (-255)
4. Fred Lampela (-259)
5. Petteri Kotovaara (-280)
---
You may also like...
---