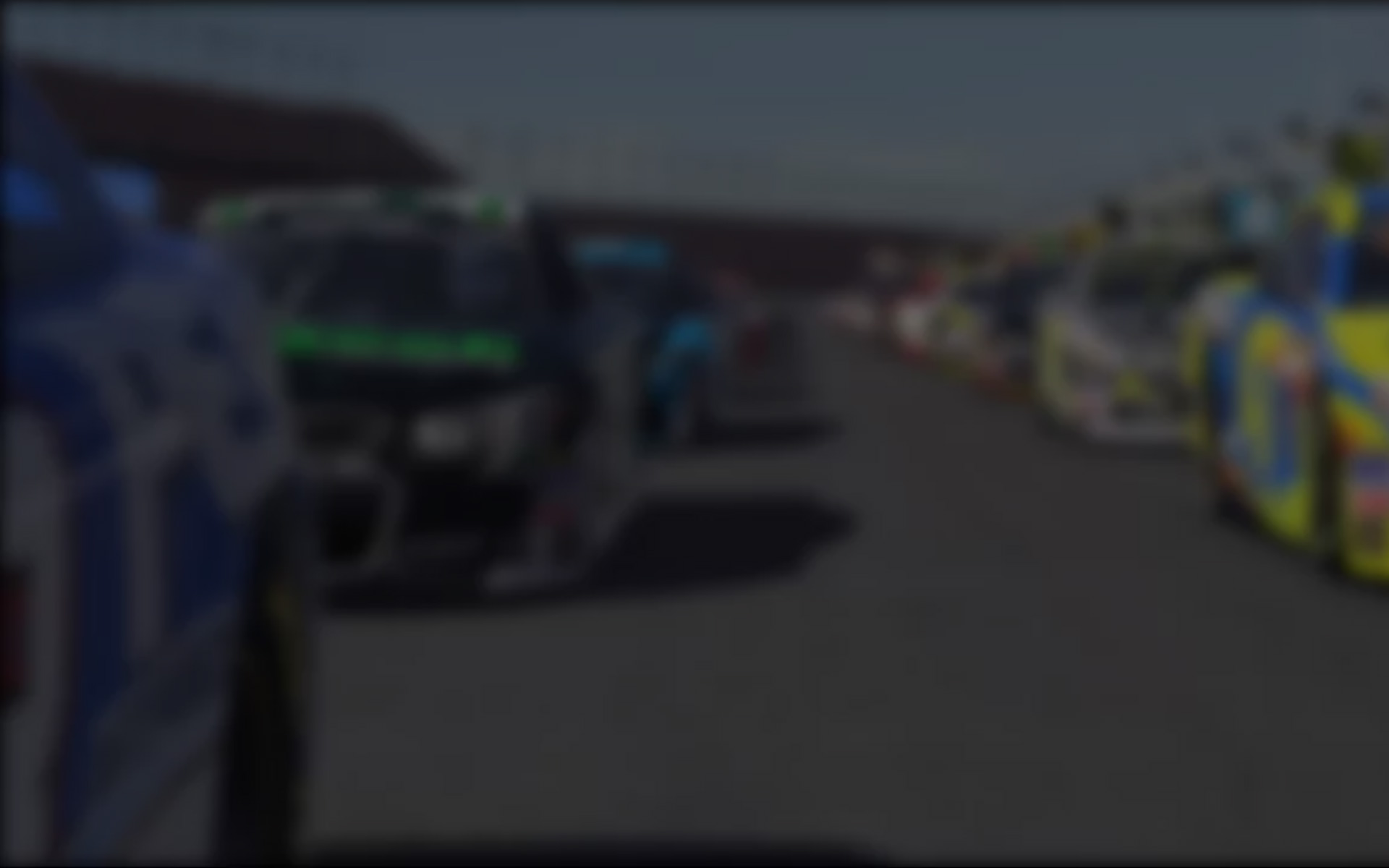 After a successful season at the back end of 2012 which saw around 150 sim-racers compete in three series, oval racing in the UK&I club is back bigger and better for 2013 Season 1.  Last season they exclusively used the Chevrolet Silverado and Chevrolet Impala B but this season they have added the Radical SR8, Dallara Indycar and the new G6 Chevrolet and Ford Sprint Cup cars.
The online racing is fast and fun but fair and there seems to be a few faces appearing from the crowd who look like they could go far in oval racing. There is a range of driving skills and experience but even those who started last season as rookies, now find themselves regularly in the top ten.
First up on Wednesday evenings is the Rindycal Series (sponsored by Electron Commercial Utilities Ltd ), a fun series which alternates between the Radical SR8 and the Dallara Indycar on a weekly basis.
Next up on Thursday evenings is the Truck Series (sponsored by iRacing), using the Chevrolet Silverado, the season follows the official iRacing schedule.
Next up is the popular Impala B series (sponsored by Cannock Computers) which takes place on Friday evenings using the Chevrolet Impala B. This series was extremely popular and very competitive last season, and this season looks to be no different.
Finally, the newest and premier series, the G6 Sprint Cup series (sponsored by Stourport Photo Centre), this series will start as soon as the new G6 cars are released and will run over a massive 26 weeks which includes a 20 week regular season followed by a four race Chase.
If you are a member of the UK&I club and fancy some oval racing, why not pop along, meet the regulars and have fun. Further details can be found in our forum.
All upcoming UK&I races can be found here.

---
You may also like...
---