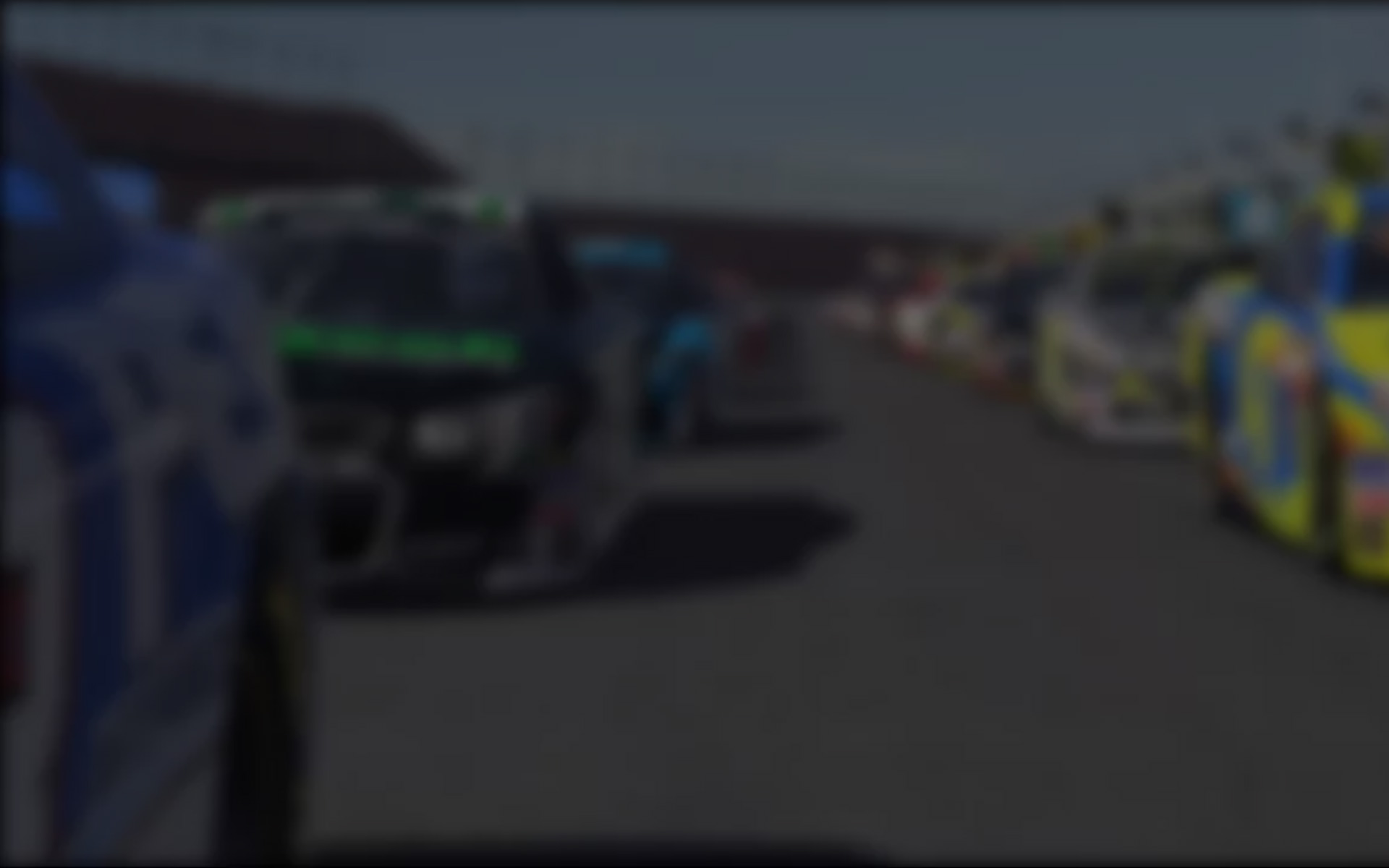 After the exciting season opener at Mosport, Richard Avery took the lead of the UK&I Skip Barber League's fourth season of 2014, ahead of Dominic Brennan and Bill Fraser.  Avery would certainly be on the back foot, however, as he was absent from the second race at Lime Rock Park.  Lime Rock has always been an interesting race for the league, with plenty of surprises and a shocking amount of overtakes for such a small track.  Brennan looked to improve on his second place finish last time out by taking pole position ahead of Marc Mercer and Fahim Antoniades, while Fraser could only manage P21 in the huge grid of 41 sim-racers.
As per usual, the launch and opening lap were respectful as the grid got a feel for the sim-racers around them.  Lap Two is when the action really kicked-off, as contact between Graham Carroll and Tim Adcock sent Carroll spinning to the inside of Turn One with damage.  Unfortunately for Carroll the damage was too much and he retired.
On Lap Four the action continued, but for a different Adcock.  Stuart Adcock was the first of the front-runners to break the trend and complete an overtake.  Paul F. Grillo tried for a move on Antoniades at the outside of Turn One but instead lost his fourth place position to Adcock who grabbed the inside line behind Antoniades, and the advantage into Turn Three with it.
Grillo's woes continued on Lap Eight while under braking for Turn One.  Grillo was alongside Adcock heading into the corner, possibly with ideas of retaking fifth, but had the outside line.  The two came very close as they slammed on the brakes and Grillo may have been a little thrown, as he went very deep into the corner and lost another position to Clarke Williams.
Grillo kept his nose to the grindstone, however, and pressured Williams for a few laps until he grabbed the inside line for Turn One on Lap 11 and moved himself back into fifth, above Williams.
Adcock's charge continued just a couple of laps later as he looked to the inside of Turn One on Antoniades for third place.  Adcock really had the measure of Antoniades on this occasion, and was able to complete the overtake before turning his wheel for the corner.
Grillo could see Adcock pulling away pretty shortly after passing Antoniades, and knew he would need to get past him as soon as possible if he wanted to stay in contention for the podium.  A lap later, on 14, Grillo attacked Antoniades at Turn One but was unable to complete the move.  The battle continued all the way through Turn Four but Grillo had the better exit speed.  They went side by side into Turn Five, but only barely, and Grillo took the position cleanly.
On Lap 18 Williams looked to make the same move as Grillo on Antoniades, complete with a multi-corner dogfight that, unlike Grillo, Williams was able to win before Turn Five.  With Antoniades' line through Turn Four being compromised from the battle with Williams, George Streetley was able to make a run on Antoniades towards Turn Five.  Seemingly Antoniades didn't see Streetley, however, has he nearly ran him off the road in his pursuit of Williams.
While all the action for third place was going on, Brennan was holding his own against a multiple champion of the league.  Mercer had tried several times to take Brennan at the outside of Turn One, but with no success.  Mercer decided to mix things up and with a great run through Turn Four was able to grab the inside line for Turn Five, and the lead of the race with it.
After dropping to sixth, Antoniades suffered even further difficulties at the final corner.  After dipping a wheel in the grass at the entrance of the corner he caught oversteer.  He was able to correct it and save the car from spinning but lost significant exit speed and lost two more positions to Streetley and Rafal Drzaszcz.
After getting back past Antoniades, Grillo began to dig deep and push hard to catch Adcock, and within just a couple of laps he had done exactly that.  After a bad exit out of the final corner on Lap 19, Adcock lost his third place position as Grillo grabbed the inside line for Turn One as they started Lap 20.
Back at the front, Brennan tried lap after lap to make a move on Mercer at Turn One.  But like Mercer before him, he was constantly forced to take the outside line for the long corner, and could never make the move stick.  Lap after lap Brennan pressured Mercer but Mercer never cracked.  As they crossed the finish line for the final time at the end of Lap 25 the gap between them was only 0.005s, but in Mercer's favor.
Brennan's solid race and second podium in a row is enough to move him into the lead of the championship with 50 points, while Mercer jumps into second place with 37 points.  Avery's absence dropped him in the points, but only to third place with his 30 points, while Tim Adcock and Bill Fraser are tied for fourth on 28 points.
---
You may also like...
---