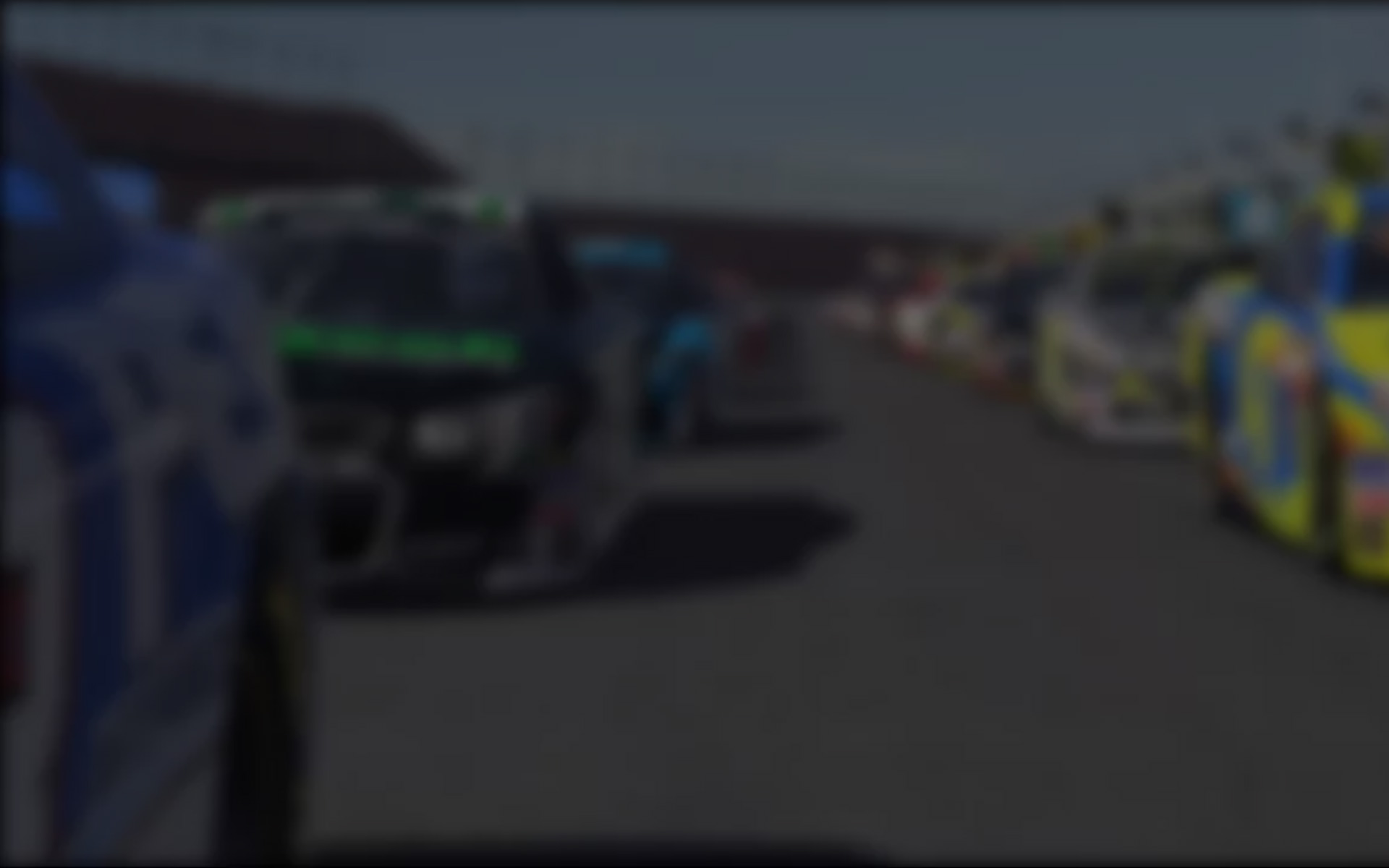 There are multiple "home tracks" for the sim-racers of the UK&I Skip Barber League within iRacing, but none quite as iconic as Silverstone.  The historic British track has played host to a number of leagues and series in iRacing and England alike, but it's been a number of months since the F2000 crowd had paid a visit.  The full GP course of Silverstone can be a bit annoying for the Skippy however, as overtakes are typically responded the very next lap thanks to the multiple, long straights.  Today, however, the Southern Circuit configuration would ensure that the sim-racing is as close as ever, with the forecast showing a high probability of spinners.
In qualifying Marcus Hamilton stamped his authority over the field with a mind-blowing 1:18.312, a full three tenths faster than Stuart Adcock in P2 (the same difference that separated P2 from P8).  Behind Adcock came an impressive Martin Peck in third followed by the Wojciechs of Rabsztyn and Swirydowicz respectively, with Graham Carroll, George Lambert, George Li Wright, Rob Green, and Tom Ward rounding up the top ten.
The opening lap was surprisingly full of overtakes, the first of which was at Turn One as Carroll took to the outside of Swirydowicz, and then the inside at Turn Two and moved up into fifth almost immediately.  The next two passes came from Wright and Ward as they both used the inside line at Turn Four to get past Lambert and Green respectively.  Swirydowicz fought back at the entrance of the high speed Turn Six, but Carroll defended the inside line and kept the champion behind him.
The action was relentless and on the very next lap Adcock's P2 came under attack at Becketts from the dive-bombing Peck who pulled off an impressive move at the inside of the corner while simultaneously compromising his line and putting him on the defensive from Rabsztyn and also Carroll.  The four drivers seemed to break into pairs as they headed down the Hangar Straight, but the pair of cars behind both got a strong slipstream from the two ahead and they went four-wide into Stowe.
It appeared Rabsztyn had the measure of his competitors but Peck managed to stay alongside and hold the apex as the quartet finished the lap, once again, in two-by two format.  Rabsztyn made the move stick around the outside of Turn Two on Lap Three and put Peck on the defensive from Carroll while Swirydowicz squeezed by Adcock for fifth and Hamilton's gap continued to grow in first.
The fourth lap was pretty tame, with most of the sim-racers driving in single-file, but on Lap Five Carroll broke formation and made a really impressive move on Rabsztyn at Turn Six, taking lots of curb and making the aggressive move a success very quickly.  Meanwhile Adcock had an off-track moment and dropped to ninth. A couple laps later and Rabsztyn made the exact same move on Carroll that he had made on him, but with a bit less excitement and a bit more precision.  Peck took advantage of Carroll's compromised line for Turn Six and relegated him to fourth while moving himself into the final podium position.
On Lap Eight Rabsztyn had a moment in the grass at the exit of Turn Five and Peck tried to make a move around the outside towards Turn Six but ended up carrying too much speed and running off-track at the same location Adcock did and dropped to fifth just ahead of the charging Ward who was coming under attack from Lambert.
Carroll's pace was impressive and he continued to mount pressure on Rabsztyn, going side-by-side for multiple corners with Swirydowicz just behind in spite of contact with Peck on Lap Ten which actually sent him off the track.  Swirydowicz finally caught a break, however, when Carroll passed Rabsztyn and then went off-track at Turn Seven while defending the position on the next lap (same corner where Adcock and Peck had incurred their penalties earlier in the race).
Swirydowicz's spin wasn't race-destroying but it did put him under attack from Lambert who looked to grab a podium.  Lambert just couldn't seem to find a way past the former champion, however, and eventually even lost fourth o Peck who was charging back towards the front.  Swirydowicz, Peck, and Lambert continue battling for lap after lap, giving Carroll an opportunity to join the fray followed shortly by Adcock.  Carroll tried a move at the inside of Stowe on Lambert but when his car started to four-wheel slide into Lambert there was little that could be done to avoid the contact which caused damage to Carroll's car and dropped him to P11 by the end of the final lap.
In the end Hamilton cruised to a magnificent win over nine seconds ahead of Rabsztyn, Swirydowicz, and Peck who crossed the line separated by less than half a second in that order.
The top ten is rounded out by Lambert, Adcock, Wright, Ward, Alex Gillon, and Peter Cowan.  In the championship Hamilton and Rabsztyn are tied for P1 with 55 points each; Adcock holds on to his third place with 36 points, Ward moves up to fourth with 29 points, followed by Swirydowicz and Wright who have 28 points and then Gillon in P7 with 27 points.  The full race with commentary is available on BSRTV here:  https://www.youtube.com/watch?v=kyDpHLfyNYM
---
You may also like...
---