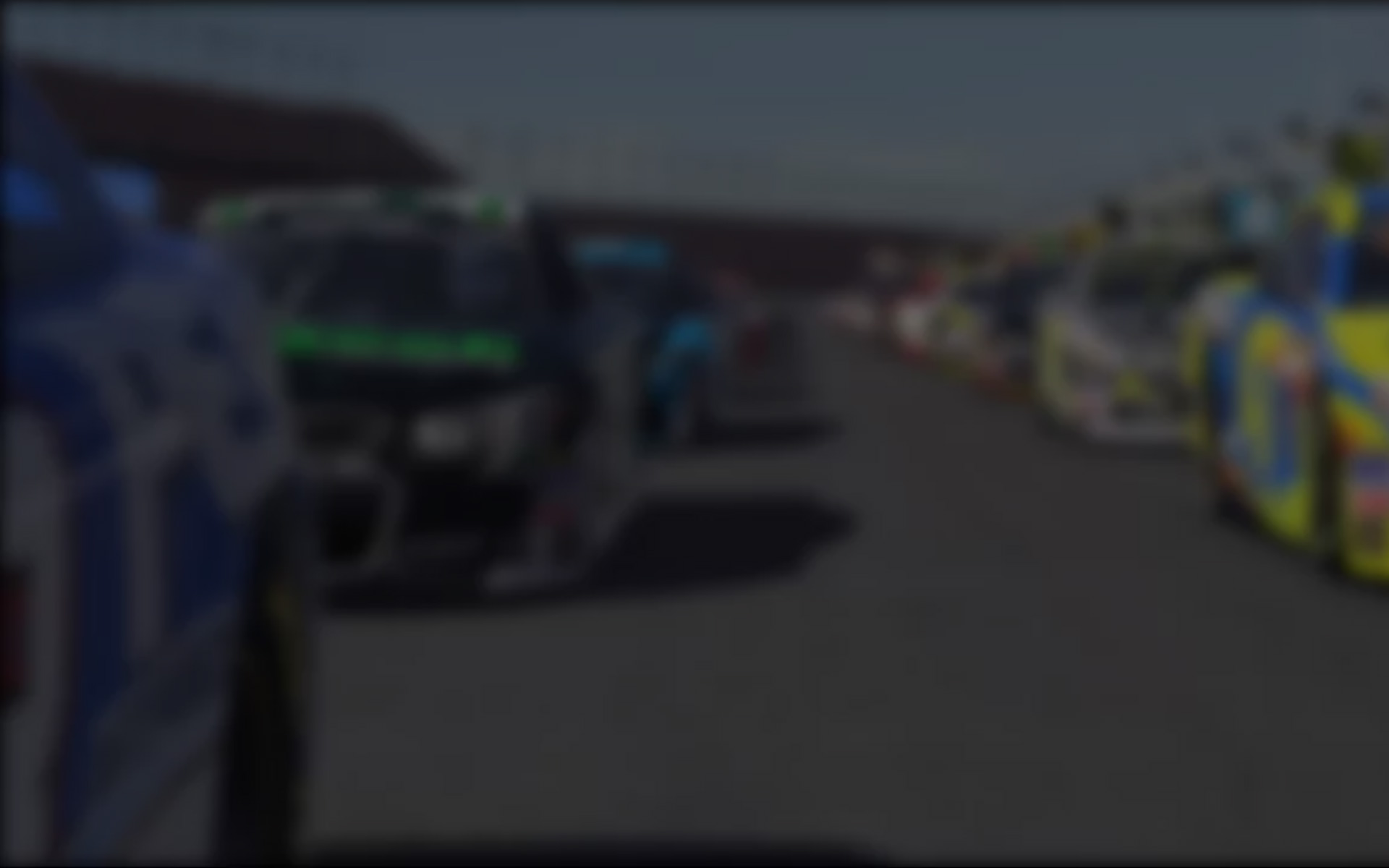 Oulton Park in Cheshire is a track the UK&I Skip Barber League didn't get to race last season because of the limited number of pit boxes, but this season an exception was made and the field broken into two groups.  This article is about the top split of qualifiers, the top 27 of the league for this track.  Immediately it became obvious that the race would be close as the top five qualifiers were separated by less than four hundredths of a second with Wojciech Swirydowicz leading the pack ahead of Tom Ward, Simon Hulbert, Marcus Hamilton, Marc Mercer, Richard Avery, George Li Wright, Wojciech Rabsztyn in a surprising eighth, and Graham Carroll and Dominic Brennan rounding out the top ten.
The start was clean and, in typical British fashion, the top 13 lined up in queue approaching Turn Three with not a single position changing hands in the entire field, aside from Alex Gillon who passed Allan Paterson around the outside of Turn One for P14.  Turn Three is where things started to heat-up as Carroll was squeezed under braking, made contact with Rabsztyn and was sent off the track.
As the F2000s poured through the high speed Turn Four it was Stuart Adcock in P12 who caught a bit of oversteer which put his rear right tire into the grass, transforming his oversteer into a proper spin.  Adcock was then T-boned by Clive Armstrong (which actually straightened out Adcock's car) and put him into a spin and a T-boning of his own from Paterson, while Gillon had to put all four wheels into the grass just to avoid the incident.  Amazingly the 13 cars behind Paterson all managed to successfully navigate the chaos without further issues.
Back at the front, on Lap Two, Hamilton looked to the inside of Turn Five to make a pass on Hulbert.  Hulbert defended well and they came out of the hairpin side-by-side.  Hamilton had the inside for the Turn Seven/Eight chicane but Hulbert hung on and got a better exit, which then put Hamilton on the back foot against Mercer behind.  Mercer tried to use the slipstream from Hulbert to aid in his efforts against Hamilton, but Hulbert braked early for Turn Ten on account of Hamilton still being alongside (narrowly).  Mercer got caught off guard and contact between the two forced Hulbert off the track with a corner-cut penalty while Mercer had to pit for repairs and dropped to P25.  Hulbert ended-up pulling off the track and retiring altogether.
On Lap Six Brennan was being a bit aggressive with his downshifts and finally blew his engine and retired from the race from seventh spot.  A few seconds later and Fahim Antoniades in P11 had a spin at Turn 16, possibly from damage which came from contact with Peter Newman earlier in the lap.  Antoniades was forced to pit for repairs after hitting the barrier, but was able to continue his race from P23.  Newman rejoined in P20 but contact with the tire barrier at Turn Five ended his race only a few laps later.  At this point in the race Mercer was already up to fifteenth.
At about the halfway point of the 15 lap race Rabsztyn was still stuck behind Li Wright.  He made a move on Li Wright at the inside of the Turn Five hairpin and managed to pull ahead going into the Turn Seven/Eight chicane.  Li Wright fought back, however, and put Rabsztyn on the defensive into the Turn 10/11 chicane.  Rabsztyn left room on the outside as they turned right, but appeared to believe he had the racing line as he turned left.  Contact between the two put Rabsztyn into a spin and while he didn't lose any further positions he lost a good chunk of time to the leaders.
Only a couple laps later and it was the other Wojciech who suffered set-backs.  For nine complete laps Swirydowicz had been defending from Ward behind.  After the incident with Mercer they were left alone to decide who should win.  Ward's qualifying time was only 0.011 seconds slower than Swirydowicz, and with the benefit of slipstream stuck with him like glue.  Swirydowicz defended, but that's the extent of what he could do.  There was no pulling away from Ward:  He was a man on a mission.  Finally at Turn Three Ward got his chance.  Ward had oversteer entering the corner, but Swirydowicz got it at the exit.  The car suddenly gripped with all four wheels and Swirydowicz was sent off to the right and into the grass, dropping him behind the Hamilton-Avery battle for third, and just ahead of Li Wright.
After Ward took the lead his pace seemed to suffer.  No major incidents caused any major loss of time but his consistent high 1:51s and 1:52s did little to prevent the charging duo of Hamilton and Avery behind.  By Lap 13 they were within the leader's slipstream, in spite of their own battling.  Ward defended well on Laps 13 and 14 but by Turn One of the final lap Hamilton was alongside and took the lead by force around the outside.  Hamilton struggled, however, through the Turn Seven/Eight chicane and Ward got a good run down towards the next chicane and grabbed the inside line and the lead of the race once again.
Next it was Ward who struggled through the high speed Turn 15 and was forced to defend the inside line for Turn 16.  Hamilton hung around the outside while Avery took a normal racing line to maximize his exit speed and potentially take both drivers at once.  Ward had the advantage coming out of the corner but Hamilton's exit speed was a bit better.  Avery's plan would have worked if the run down to the finish line was longer, but even with the slipstream of Ward was unable to avoid the inevitable.  Hamilton also ran out of space before the finish and Ward narrowly hung on to the position to get his first win of the season with less than one tenth of a second separating the top three finishers.
A bit farther down the order an equally intriguing sim-racing battle was developing.  Mercer had charged through the field and found himself eighth at the start of the final lap, just behind Gillon who had moved up eight positions from where he'd started on the grid.  Gillon went defensive through Turn Five, and again through Turns 10 and 11 and with only two real corners remaining went side-by-side with Mercer into Turn 15.  As they came out of the corner it was a drag race down towards Turn 16 with Gillon maintaining the inside line (which had proven to be the right choice in previous battles during the race).  Mercer's real-life racing expertise kicked in, he braked a little bit later than his countryman, and with just enough exit speed powered his F2000 into seventh just before they crossed the line, with a gap of 0.006 seconds between them.
In the end Swirydowicz successfully defended fourth from Li Wright and Rabsztyn.  Mercer's hard work earned him seventh ahead of Gillon, while James Steel and Keith Sharp rounded out the top ten after starting from P17 and P24 respectively.  Hamilton maintains his championship lead with his second place finish with a 17 point gap to Rabsztyn.  Ward moved up two positions with his race win moving into third in the championship and only eight points behind Rabsztyn.  Swirydowicz fell to fourth, while Li Wright moves into fifth ahead of Adcock, with Gillon only one point less than that in seventh.  Keith Sharp moved up three positions into eighth and Avery moves up an impressive eight positions into ninth in the standings.
---
You may also like...
---