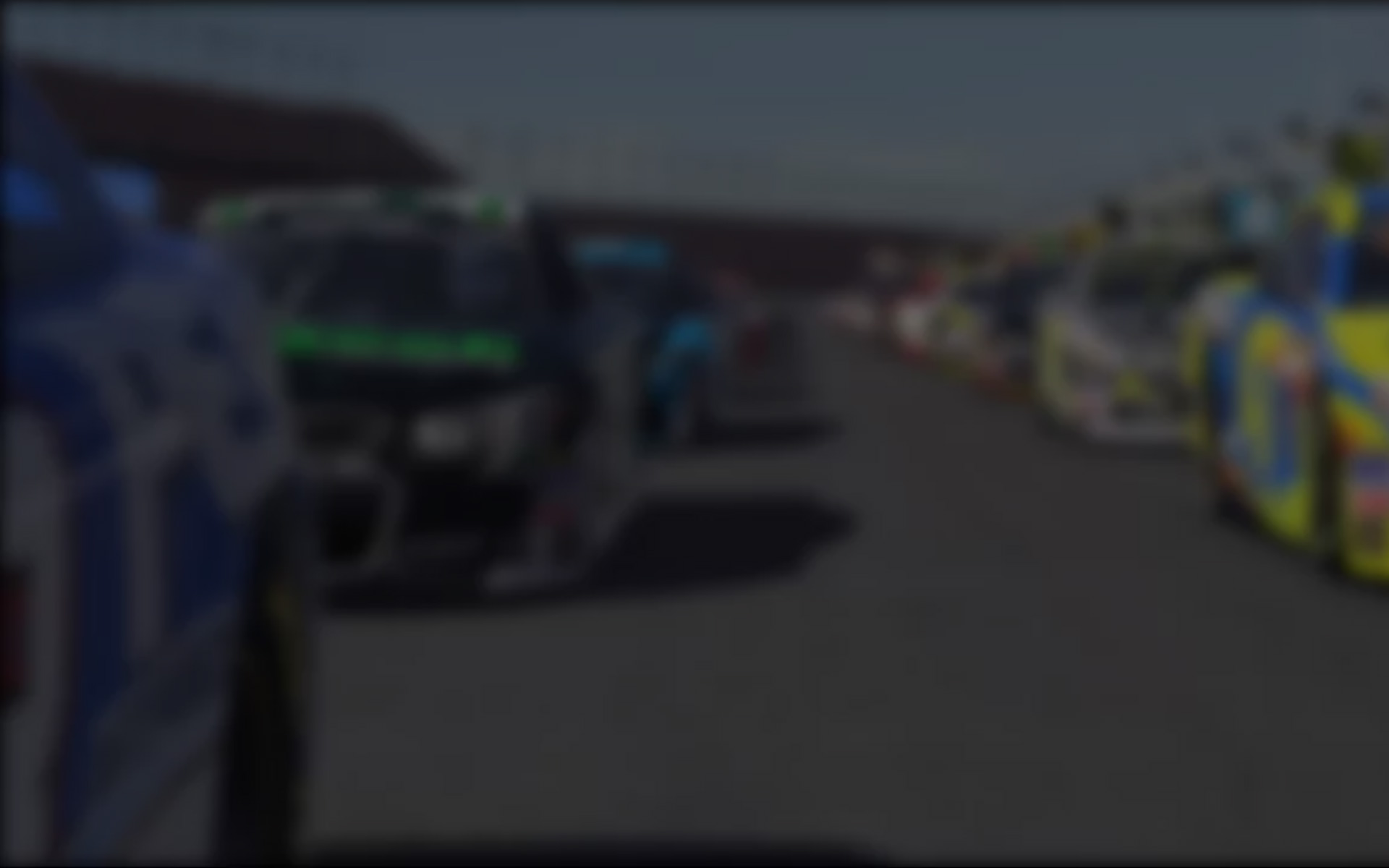 Last weekend saw the 2012 iRacing.com Road Pro Series get under-way at the digital version of Spa-Francorchamps. Populated by drivers from this year's World Championship and qualifiers from the three regular seasons iRacing.com A Class Grand Prix Series, the 10 round championship will decide the next 25 entries into the 2013 iRacing.com Grand Prix Series World Championship. These 25 will join the top 25 finishers from last year's iGPSWC to battle it out in digital replicas of the Williams-Toyota FW31, for the most coveted crown in online road racing in 2013.
Starting from the second row of Spa's 30 car grid, Aleksi Uusi-Jaakkola muscled his way to the front of field in an action-packed start to the 44 lap race. The Team Orion racer watched pole-setter Yudai Narumi initially lose the lead to Mogar DG Filho and then gain it back, then took the opportunity to slip into second spot at the Le Combe chicane. With Filho's attack for the lead parried and resulting demotion to third, the Finn grabbed the baton to chase Japan's Narumi.
By Lap Three, Uusi-Jaakkola had moved to the front in an innocuous fashion, when Narumi felt the wrath of race officials and had to yield his position after it was deemed he cut the corner of Eau Rouge and Radion. With a clear track ahead, the Orion Racing F1 car gradually carved out an advantage to head into pit lane with a two-second lead on Lap 16, a gap that was maintained once service had been completed.
Whilst Uusi-Jaakkola continued to set the pace at the front, a heavily-fuelled Narumi was not so fortunate because Filho had got himself onto the second placed car's tail and was haranguing the Japanese sim-racer for position. But after holding off a side-by-side attack at Le Combe, Narumi was able to break-away again and head up the chase to catch the leader, albeit 11 seconds ahead.
After the final round of pit-stops, Uusi-Jaakkola comfortably retained his position at the sharp of the field, with 10 seconds in his pocket over Narumi, a gap he managed until the chequered flag.
"I just focused hard to my own race and try to keep car on track and do best what I can," the first Road Pro Series race winner of 2012 shared post race. "At Lap 16 Narumi was coming close and we were going to pits closely. Then I was thinking I can't let him pass so I took less fuel to second stint and try to run away.  It did work nicely because Narumi take even more fuel. I thought that Narumi will drive fast that last stint because more lighter car so I needed to push even on last stint. Gap was eight-seconds in the end but race was not easy."
"I just focused hard to my own race and try to keep car on track and do best what I can." — Aleksi Uusi-Jaakkola
The second place finish for Narumi has certainly earmarked him as a name to watch in the future, whilst the fleeting spell at the front and subsequent podium placing in third for Filho was an achievement in itself, as the Radicals stalwart suffered from technical issues for most of the race. "My start was not perfect, but better than Yudai's," Filho wrote this week. "I did La Source on outside, and got P1 at the exit. Too bad that him and Aleksi got my draft, and could overtake me before Les Combes.
"Due to the connection problems, I was seeing the cars doing 'warps' on my screen. Almost impossible to judge the cars' movements, so I tried to keep focused as much as I could on my lines and driving. It's very difficult to keep concentration when you see the other cars doing some weird moves on your screen."
Despite a collision on his thirteenth circuit of the virtual Ardennes circuit, Emil Spindel got his iRPS campaign off to a flying start. The CST Ajira sim-racer started in sixth position, but a great getaway saw the Scandinavian up to fourth position at the end of the opening lap. A dozen laps later Lady Luck smiled on Spindel when he went side-by-side with Enzo Bonito at Le Combe and the pair made contact . Whilst Spindel was able to continue unscathed to bring his car home fourth, Bonito's virtual Williams-Toyota FW31 was sent spinning off the circuit, sending him tumbling down the order to an eventual eighth place finish.
"The incident with Enzo I think was a bit unfortunate and it was quit disappointing for me because I immediately felt it was more my fault and it lost me some focus," 2012 World Championship regular Spindel confessed post race. "Looking at the replay I think I gave room, but I should have maybe considered lag and all that and left slightly more room.  But what can I say?  It's racing and there was room. But I take this one on me. Sorry Enzo. Glad you finished the race at least!"
Once Davy Decorps had dropped two places at the start, the Team Orion racer was left to consolidate his sixth position. With the demise of Bonito, the Frenchman saw his sixth become fifth as he cruised to the finish line barely troubled.
"Green light, my take off is pretty good! First turn I'm really careful, take it wide and let Aleksi pass in front," Decorps shared post race. "But in next turns, Mogar makes a mistake, I could try to pass but don't want to risk anything. So I lift to avoid contact… and two cars pass me pretty fast… I must take turns really wide to avoid contact… I'm now sixth at Lap 2. Race is over.  I have the race pace to be second I think… but it's just impossible to get close to a car, I'm loosing half a second in the draft."
Making a net gain of one spot, Radicals Racings' Samuel Libeert secured sixth position at the finish line, half a second ahead of Redline Racing's newest recruit (and Lotus F1 young driver) Richie Stanaway, who marked an impressive début by leaping from ninth on the grid to seventh at the chequered flag.
The eight place finish for Bonito was stark consolation for what looked like a possible top-five placing, but the ineX Racing entries' performance in the inaugural round of the season makes the Italian a favourite to make the step up to World Championship level in 2013. Fellow ineX Racing running mate Teemu Livonen opened his account with a ninth place finish, whilst Christian Lorente capitalised on a 'splash and dash' visit to the pits for Simon Cantell, to snatch tenth on the penultimate lap.
Although there are still nine rounds of the iRacing.com Road Pro Series left to run, some familiar faces and new names have laid early claims of gaining promotion into sim-racing's most prestigious World Championship series. Heading the pack is Uusi-Jaakkola on 50 points, with débutante  Narumi 10 behind him, and Filho a further five away. With the series heading to Motegi for its second round, Japan's Narumi looks a clear favourite for the podium. Will iRacing's newest star match up to the billing? You can find out live on Glacier TV next weekend, and read the analysis here on inRacingNews.
---
You may also like...
---