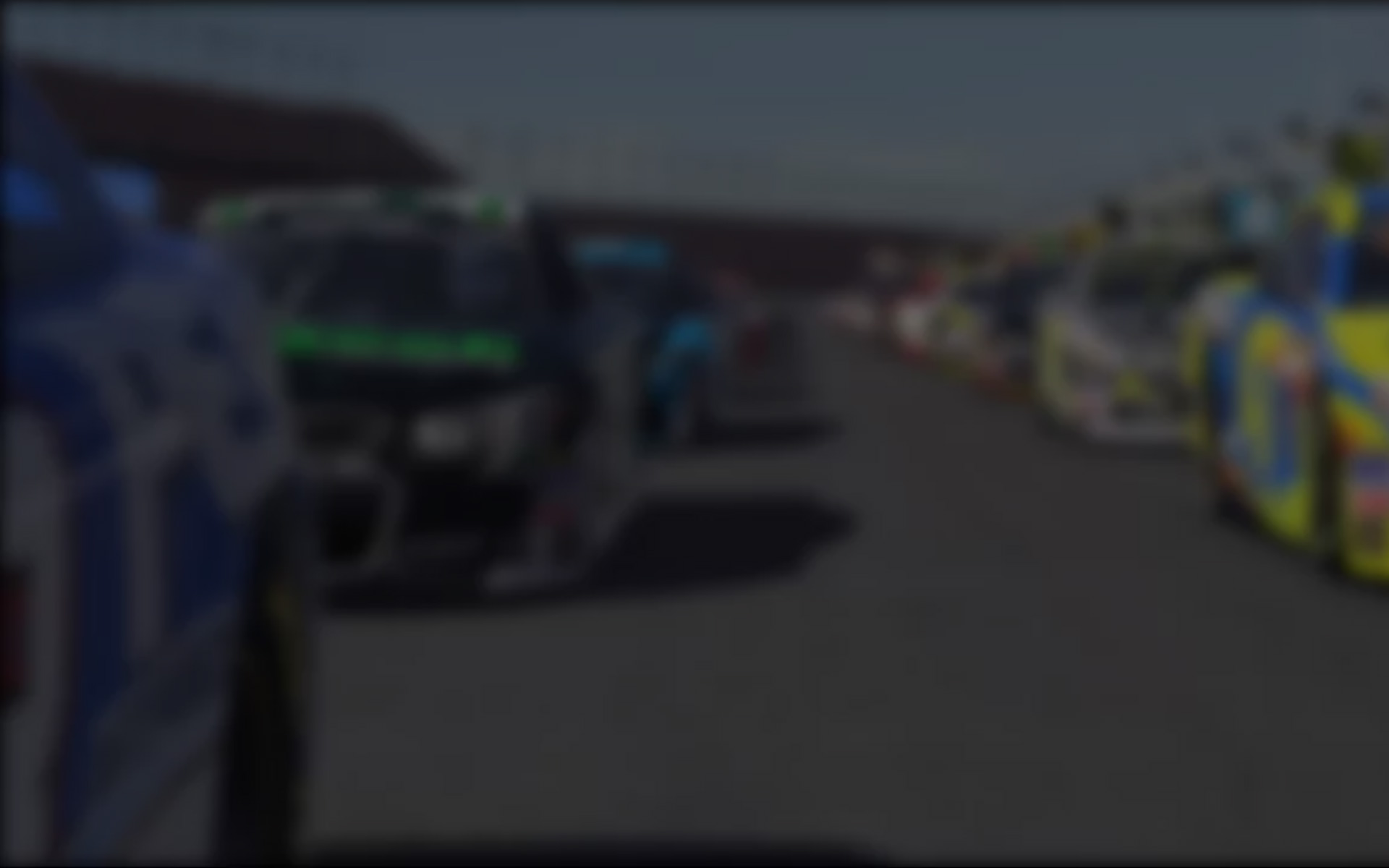 Rounds Nine and 10 of the iRacing.com V8 Supercar Championship went to two of the classic American tracks, Road Atlanta and Watkins Glen.  With the championship heating up between the two team mates the battle for third is also well and truly alive.
Round Nine at Road Atlanta saw Madison Down dominate from start to finish, never really being challenged at all cruising to an 8.5 second win. Josh Muggleton came home in second place just ahead of Richard Hamstead who threw everything at Muggleton in the final laps but couldn't get the job done and settled for third place. Shaun Kelly and Michael Fabian rounded-out the top five finishers as they both try and hunt down Leigh Day who is currently third in the overall points.
Day had a race to forget after enjoying a career-best qualifying of second place.  A blown engine on Lap Four into the final chicane resulted in Day being the first driver to retire from the race. Dean O'Brien also retired on the same lap when he got spun around into Turn One and hit the wall, resulting in a serious amount of damage to his Ford Falcon.  Another driver in the battle for the third place in the championship — Leigh Ellis — also endured a race to forget when, on entry into pit lane, he slammed the wall and lost a lap effecting repairs.
Rounding-out the top 10 was Mitchell McLeod in seventh place as he returned to the V8 Supercar Series while Tony Autridge and TT-R team mate Troy Cox both enjoyed a top 10 result in eighth and ninth with Power Bond driver Marlon McMullen moving up seven spots to finish in the tenth position.
Round 10 saw the teams head to Watkins Glen and, with the draft being the major factor, it figured to be an entertaining online race . . . and that it was!
Although Muggleton qualified on pole with team mate Down alongside him, for the majority of the race it was a three car battle for the lead between Down, Muggleton and Kelly.  Then Kelly had a bit of a moment exiting the Carousel on Lap 21.   With Muggleton on the outside, Kelly corrected and unfortunately had nowhere to go, with the resulting contact sending them both into the armco and out of the race.
The battle for fourth was intense between Michael Fabian, Matthew Hill and Ellis.   But when they went three wide into the Carousel, Hilly tried to stay on the outside exiting the 180 turn and a bit of contact sent him off the road and out of the draft.  After the accident up front Fabian moved up into second place with Ellis trying his hardest to close the gap, although his efforts went for naught.  Another great battle behind for fifth between Day, Dean O'Brien and Sanjin Delalic ended with Day leading the train home.
Up front it was Down getting the job done and moving into the lead of championship as Fabian concluded a great run in second place closely followed by Ellis.  Hill had a good result after a poor start to finish P4 with Day leading home O'Brien and Delalic in fifth, sixth and seventh. Tobias Czerny came home in eighth place ahead of Dale Neish who had Aleksi Elomaa right behind in tenth.
Top Five Drivers – Championship Points – Overall
1. Madison Down – 2075
2. Josh Muggleton – 2063
3. Leigh Day – 1765
4. Shaun Kelly – 1719
5. Michael Fabian – 1710
Broadcast done by the crew at www.v8sonline.com.au
---
You may also like...
---