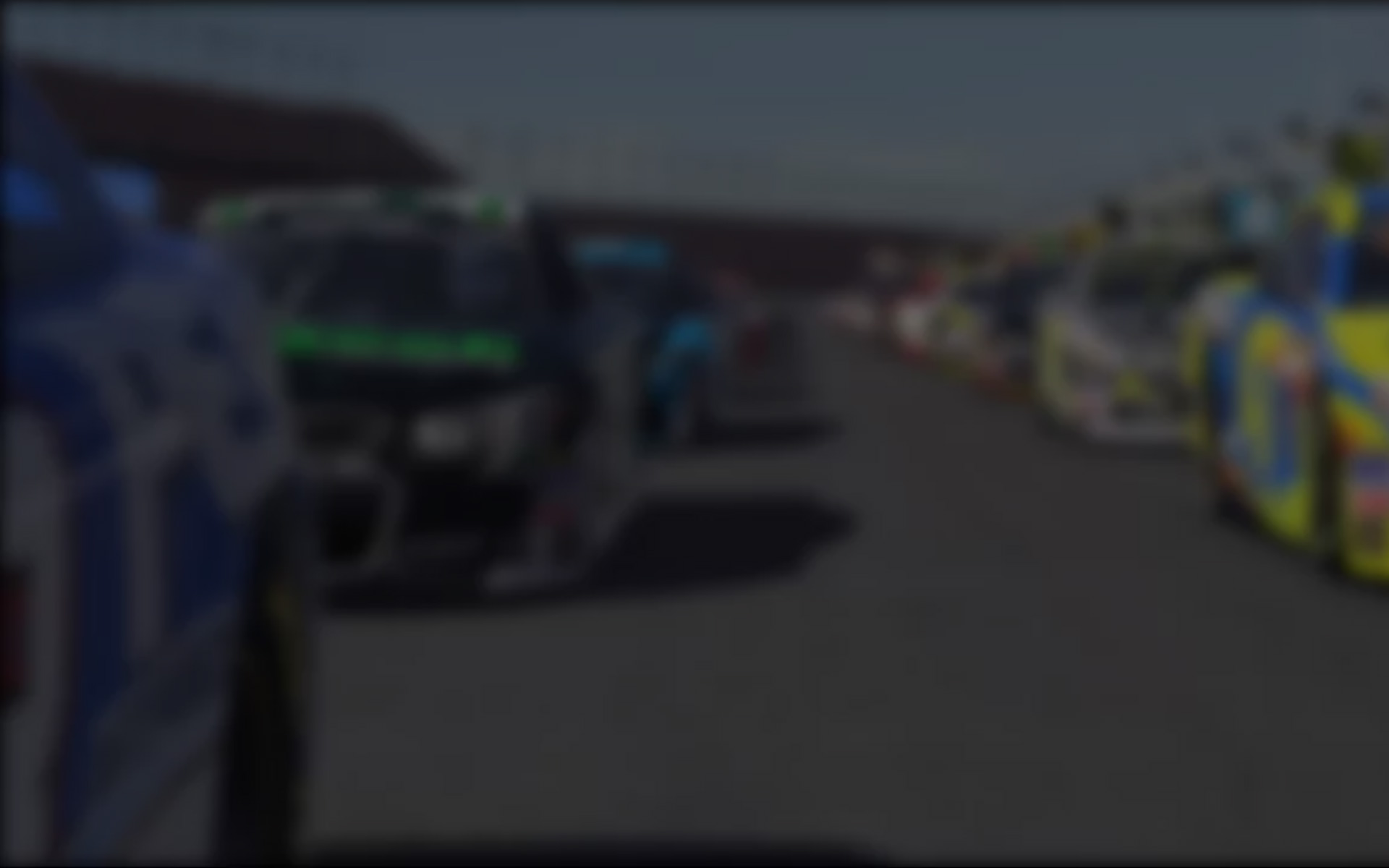 Classic Teams Championship, Round 7 – Spa-Francorchamps, Belgium
For Round 7 the Classic Teams Championship visited Spa-Francorchamps in the legendary hills of the Ardennes. The 7km lap includes such famous names as Eau Rouge, Stavelot, Blanchimont and La Source. The longest race length on the calendar, Spa would prove to be a tough challenge for the 68 sim-racers who competed this week in the thirteen official online races run over the four days of competition. The fast flowing nature of the famous Spa circuit encourages overtaking and made for some fantastic racing over the 175km race distance. At Round 7, Melchester Racing announced a whole new team of drivers, Dennis Stammel and Phillip Stamm soon to be joined by Sebastian Hufnagel to make up the all German crew. Another driver new to the series is Robin Happich joining Fleet Smith at Madom F1, whilst we also have some series returnees. Bronislav Robenek taking a seat at Theodore Wolf, and Darryl Henry joining Ram Ultramar Mopar.
QUALIFYING
On pole at Spa as usual, was Fritsche's Ferrari (2.00.698s), but by the slenderest of margins. Just 0.088s being his lead over the flying Williams of Jaques. Third, and the only other driver under the 2.01.000s mark was the ever present Valantiejus (Ligier) who looked to be very at home in the Belgian forest. Fourth was occupied by current Championship leader Ruokola's Williams with Hulbert's Ferrari 0.175s back in fifth. The battle between the two leading Ferrari and Williams drivers is enthralling and looks like it will continue for the rest of the series. Sixth and last of the 'aliens' was Nixon (Lotus) on 2.01.367. Moreira (Eden Chevron) was occupying the gap between 'those from another planet' and the mere mortals and sat 0.03s back with a 2.01.667s. First of the latter and eighth fastest was the Renault of Ventura. He headed a very tight group of three, all of them under the elusive 2.02.000s hurdle. Roberts (Interscope Shadow) ninth on a 2.01.800 just pipping his compatriot Schwecke (ATS) tenth on a 2.01.825. Buscher (Brabham) was first man in the 2.02's heading a very close pack of nine cars covered by only 0.4s. Qualifying was so close that just one small mistake would cost you about 10 spots! Of the leading runners there were a few missing from qualifying including Herfjord's Ligier again, Dobie's Tyrrell, Azevedo's Arrows, and Papenbrock's McLaren. Fastest of the Div 3. runners was Maguire (Fittipaldi). Div 4. honours went to Incledon (Fittipaldi). Div 5. was Sagmeister (ATS) And Div 6+. was all Wiltshire (Penthouse Rizla).
RACE WEEK
Others to shine at Spa were Warmington a great eleventh place finish marking him as a man to watch. Stammel made a great debut for Melchester finishing in the top twenty with 102 points, his team mate Stamm also having a good run to finish 35th. Not so fortunate were Jaques and Moreira, the former going from the front row to finish 16th whilst Moreira salvaged a 12th place finish from his 7th place start. Individual race winners at Spa included two wins for the unfortunate Jaques (Williams), and one each for Valantiejus (Ligier), Fritsche (Ferrari), De Rooij (Samson Shadow), Maguire (Fittipaldi), Roberts (Interscope Shadow), Strang (Penthouse Rizla), Robenek (Theodore Wolf), Hanstke (Rebaque), and Incledon (Fittipaldi). Topping the Aurora runners was Warmington, his Surtess just outpointing Moreira's Eden Chevron. Third was Strang a mere one point ahead of series returnee Robonek in his first run for Theodore Wolf. The competitiveness of the Aurora series has certainly increased with rest of the top ten, including Stammel, Arnall, Thornqvist, Patriksson, Henry and Stamm covered by less than 40 points.
DRIVERS CHAMPIONSHIP
Ruokola continues to lead the Championship for Williams, although the margin continues to shrink and is now just eight points. third and fourth are once again the Ferrari duo of Hulbert and Fritsche. Moving into fifth on the table after a great week in Belgium is Beyer (Tyrrell). He know heads the tightly battling group from fifth to tenth. Roberts remains sixth just 6 points back after missing the high SOF races this week and is now only 9 points ahead of Schmidt in seventh. Eighth is Lavecchia 8 points behind the Lotus. 29 points further back, De Rooij is charging and now lies ninth, 8 points ahead of Garese who had an awful week in the Ardennes. All six drivers covered by exactly 50 points! Biggest mover of the week was Buscher's Brabham jumping an impressive 8 spots to be inside the top thirty. Up seven places was Warmington (Surtees). Moving up six positions was Nicol having a good run for Interscope this round. Four drivers jumped 5 spots this round and they were Ventura (Renault), Moreira (Eden Chevron), Hanstke (Rebaque) and Menzies (Samson Shadow).
CONSTRUCTORS CHAMPIONSHIP
Williams have snatched the lead in the Constructors Championship from Alfa Romeo. Renault, thanks to a great effort from all 3 drivers move up to third, pushing Ligier down to fourth. Ligier having their third poor week in a row, although this week was a little better thanks to the efforts of third driver Rossow. Lying fifth is still Lotus, the team revelling at Spa, Nixon 5th, Schmidt 8th and West 32nd combining to make them the second highest scoring team in Belgium. The only team with more points was Ferrari and they sit right behind Lotus in sixth spot, up from eleventh last week. Securing seventh this week is Interscope Shadow now 2 points ahead of Fittipaldi in eighth. Tyrrell missing Dobie this round drop 3 spots to ninth, while Penthouse Rizla drop one place but hang onto a top ten position and are now the leading Aurora team having deposed Chevron.
AURORA SERIES
Strang continues to lead the Aurora runners for Penthouse Rizla from his team mate Arnall but the gap is only 72 points and there are five rounds still to go. Third and closing fast is Moreira (Eden Chevron) , can he catch the leaders over the remaining rounds? Patriksson (Ram Tit-Bits) is fourth and also within reach. Fifth is Ram Tit-Bits team mate Brättemark. Warmington was the highest Aurora pointscorer this week but is a long way back and has no drop rounds in hand, so he has quite some mountain to climb in the rounds ahead.
DRIVER OF THE ROUND
Ventura/Renault. Wow. 165 points. His season best by a massive 59 points.
_______________________________________________________________
_______________________________________________________________
---
You may also like...
---