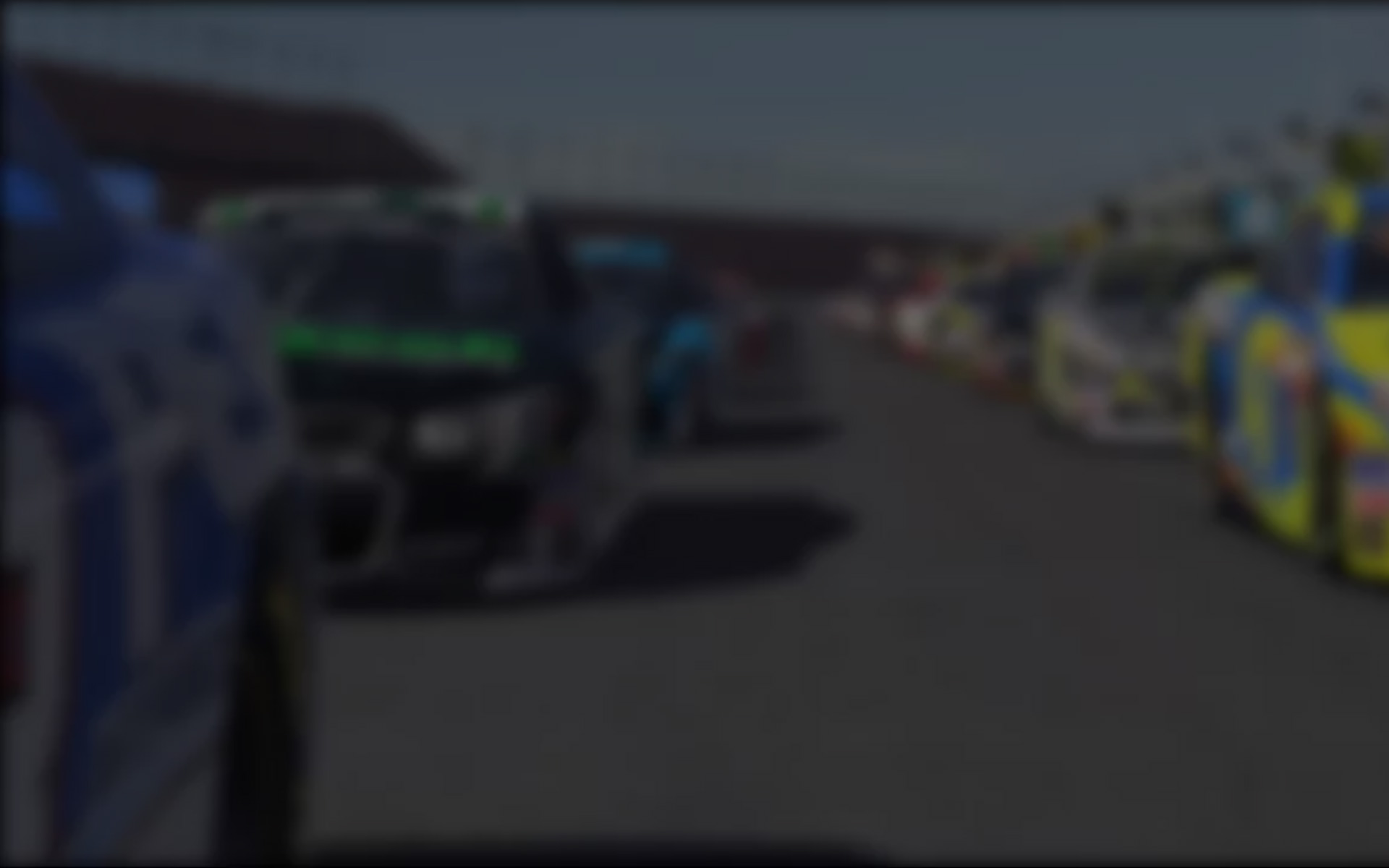 Classic Teams Championship: Round 3
Brabham. Hailwood. Hill. Cooper. Surtees. Hawthorn. Clark. Not only are they some of the greatest names in Formula One history, but also the names given to some of the greatest pieces of road in Formula One history.  A true driver's circuit with few equals, Brands Hatch hosted Round 3 of the Classic Teams Championship. 63 sim racers would compete across a dozen official races over four days. The picturesque valleys of Brondehach (Gaelic for "wooded slope" and "forest entrance") echoed with the shrill screams of the Cosworth DFV for a week's worth of online racing.
QUALIFYING
On his return to the cockpit from a three week layoff, reigning champion Fritsche blitzed the field with a scintillating 1:10.522 second pole time. The only man in the 1:10 bracket, Fritsche was simply untouchable over one flying lap. You'd have to wait another 7 tenths of a second before next fastest man, Valantiejus (Ligier) crossed the line on a 1:11.216 lap. Still an amazingly fast time, but Fritsche was playing on a whole different level. Third to fifth were covered by mere feet. Hulbert (Chevron) up next on a 1:11.265, Ruokola (Williams) next on a 1:11.493, and fifth spot belonged to Nixon (Lotus) with a 1:11.564.
Occupying the small gap between the first group and the second was Herfjord in the second of the Ligiers, sixth fastest on a 1:11.697. Next up at the head of the mere mortals and last man under 1:12 was Schmidt with a very impressive 1.11.948. He was closely followed by Ventura (Renault) eighth on a 1.12.064, Roberts (Interscope) on a 1:12.152, Dobie ninth for Tyrrell with a 1:12.186, and tenth fastest was Buscher, having a great run and posting a 1:12.206. Outside of the top ten the fastest division qualifiers were Div 3. Maguire (Fittipaldi), Div 4. Dizdarevic (Merzario), Div 5. George (Arrows) and Div 6. Baley (Kauhsen).
RACE WEEK
After qualifying you'd be forgiven for thinking the result would be a foregone conclusion. But as is the way in motor racing, the unexpected is just around the next corner. At the end of the week Fritsche (Ferrari) would not be the man with the most points. Not only did Valantiejus (Ligier) take the honours on the points table, he beat the champion elect fair and square in the highest SOF race of the week. 206 points the result of this outstanding performance from the now championship leader. Third place on the table was Hulbert (Chevron) with 184 points. Hulbert will surely come into contention later on in the series when drop rounds come into play. Back in an unfamiliar fourth place was Ruokola (Williams) on 151 points, just ahead of Herfjord (Ligier) 141 points and StAmans (Alfa Romeo) in sixth with 133 points. Equal seventh were Maguire (Fiitipaldi) and Roberts (Interscope) both with 125 points and continuing the battle they've been contesting since the opening round. Ninth was Strang (Penthouse Rizla) 119 points and just 1 point ahead of Garese (Alfa Romeo) in tenth on 118 points. Other notable results came from Estes (Merzario) taking Div 5 honours with 84 points and Patriksson 18th and first of the true rookies with 103 points.
DRIVERS CHAMPIONSHIP
In the championship standings Valantiejus now stands at the top of the table 37 points in front of the previous leader Ruokola. Herfjord jumps to third. Garese's still fourth just five points ahead of his team mate StAmans now up one spot to fifth. Sixth and seventh are the duelling Maguire and Roberts just 6 points apart. Dropping down one place was Lavecchia, highest placed of the Renaults in eighth. Leading Tyrrell is Beyer in ninth, up three places and tenth is first of the Number 3's De Rooij for Samson Shadow. Biggest movers were Hulbert up 28 spots. Robonek (Ferrari) and Scwecke (ATS) up 15 places each. Scott (Brabham) up 14, Menzies (Shadow) up 12 and St Peter (Madom) and Koneiczny both moving up 11 places this week. Race winners this round were Roberts and Nicol taking one each for Interscope, Arnall and Strang doing the same for Penthouse Rizla. Schmidt grabbing one for Lotus, Moric taking one for Arrows, Dobie one for Tyrrell and Hulbert one for Chevron. As you'd expect from a round winner Valentiejus took one and as expected Fritsche didn't leave Brands Hatch empty handed.
CONSTRUCTORS CHAMPIONSHIP
Due to the superb efforts of Valantiejus, Herfjord and Rossow at Brands, Ligier now lead the Championship. Alfa have dropped to second 7 points back. Renault retain third ahead of Interscope who've now moved up to fourth. Dropping to fifth is Fittipaldi now 3 points down on Interscope. Rebaque sit solid in sixth while Arrows jump 2 places to grab seventh. Dropping a spot to eighth is Williams, mainly due to the absent Jaques. Ninth and first of the Aurora teams is Penthouse Rizla and tenth is occupied by Ensign, also hampered by only fronting two drivers at Brands.
AURORA SERIES
Of the Aurora drivers Hulbert really is in his own league. Strang was next up, followed by team mate Arnall. The fast improving Patriksson (Ram Tit-Bits) was inside the top twenty, and St Peter (Madom) just outside it. Of the number threes, De Rooij was again best of all. Estes did a great job for Merzario, as did West for Lotus. Sagmeister again impressed in his ATS as did Scott, Jeppesen and Boscus.
DRIVER OF THE ROUND
Estes/Merzario. Division 5 fastest qualifier & top point-scorer, outscoring all division 4 runners on one of the toughest circuits in the series. Excellent job.
NEXT WEEK
We head to the wide open fields of Silverstone. The quintessential airfield based circuit and another waiting for that one week in every season that it takes centre stage in the Classic Teams Championship.  Gates open Wednesday. Don't miss it.
---
You may also like...
---