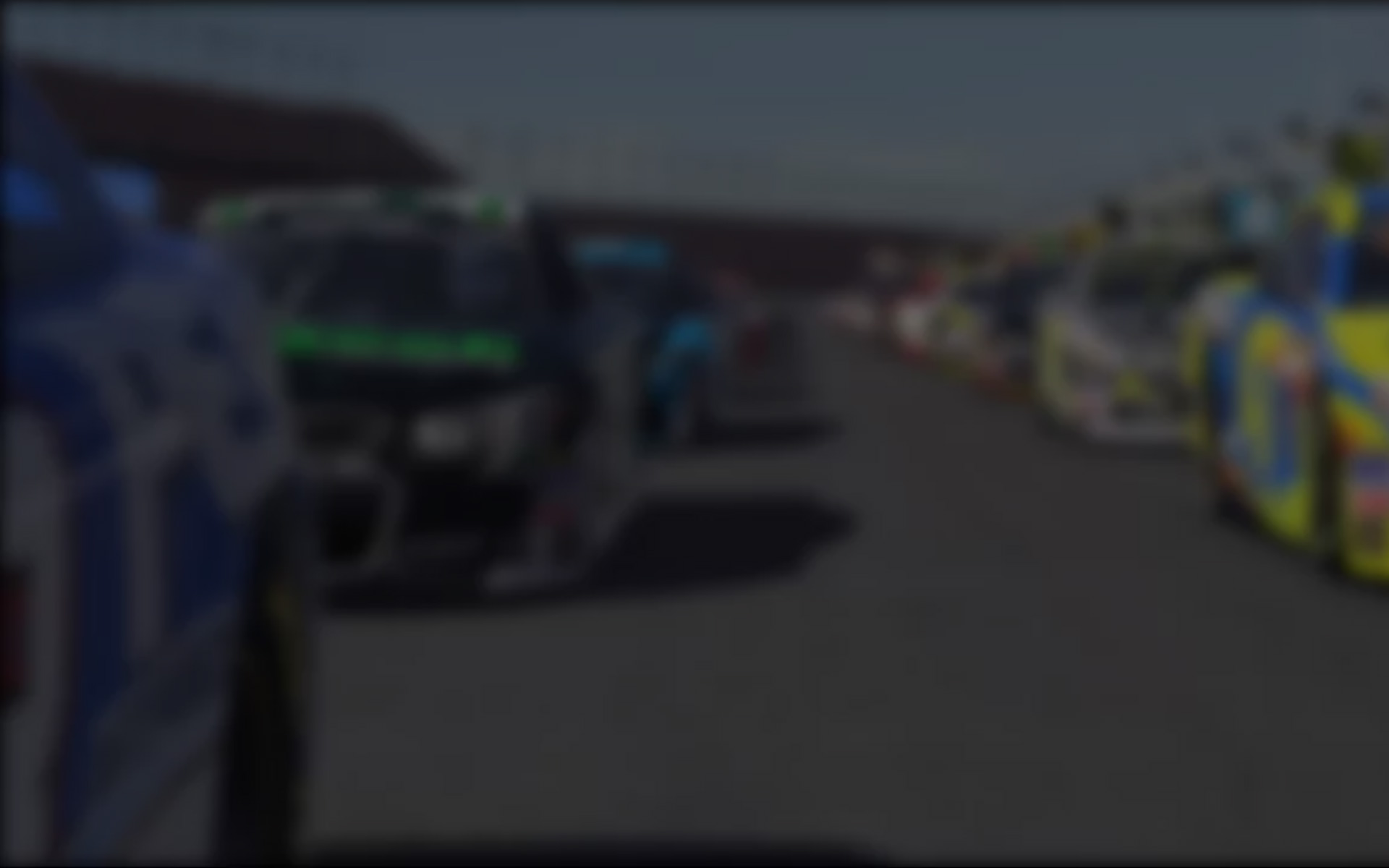 Brad Vincent was in perfect form as he became the first repeat winner of the Red Sox Racing League's 2011 Season 3 schedule during the "Monterey F1 GP at Laguna Seca".  Coming off his worst performance of the season at last week's event at Mosport, Vincent brushed aside rumors about dissension in the Amplified Motorsports garage.  "We knew Mosport was the exception to the rule", said Vincent after the race.  "Other teams might doubt us, but I've got complete confidence in our ability to race for the win every week!"
The win at Mazda Raceway Laguna Seca, coupled with a victory in the season opening race at Silverstone, gave Vincent four top-5 finishes in the first five races of the season and a thirty-one point lead over Turner in the championship battle.   
Vincent dominated pre-race practice and qualifying at Laguna Seca by posting the only sub 1:04 lap times in either session.  He secured the pole with a lap time of 1:03.438.  Vincent was optimistic about his chances for a win before the race went green.  "I've been working on my standing starts and was pretty sure I could at least hang on to first place heading into Turn One this week".
Turner is known for his excellent launches at the lights, so Vincent had reason to be a little concerned when the defending league champion secured the 2nd grid position with a qualifying lap time of 1:04.185.  Patrick Guerin (1:04.455) and Jim Albertson (1:04.914) were the only other drivers to beat the 1:05 mark in qualifying.
Corey A. Wolf (5th), Jeff Sharp (6th), John Koscielniak (7th), Ed Sutcliff (8th), Jeff Thomas (9th), Andrew Feldman (10th), Terry Daul (11th), Divina Galica (12th) and Bill Pawluckie (13th) completed the grid.  Despite testing his gear during practice, Wilbur Gildersleeve Jr. parked his car during qualifying and did not start the event.
Laguna Seca is one of the most demanding tracks on the RSR F1 schedule.  2.238 miles long, the course has eleven corners and so many elevation changes drivers could be forgiven for believing they were on a roller coaster ride instead of a race track.
The fun begins with a lightning fast front stretch which takes drivers up a sweeping left hand bend.  Exiting Turn One, drivers are forced to negotiate a drastic elevation drop as they begin braking for the dangerous Andretti Hairpin in Turn Two. 
RSR drivers managed to avoid the dangers in this section of the track on the opening lap, but Koscielniak misjudged Sutcliff's braking zone on Lap Two and tapped the rear of his car as they both tried to maintain pace with the leaders.  Neither car was badly damaged in the incident, but the resulting off-track excursions dropped both to the rear of the field.
The track doesn't get any easier in Turns Three and Four. Drivers are forced to choose between safety and speed, and only the daring choose the later.  Those who do, gain a huge advantage as they head into the short straight section leading to Turn Five.  
The drivers who take a safer approach through Turn Four are slow enough on corner exit that they are viewed as moving road blocks by the faster drivers.  Their lack of speed into Turn Five means they are usually climbing the first uphill section at a much slower pace than the faster drivers.  The resulting mismatched speeds of competitors in that section of the course can lead to frustration as drivers are forced to slow and/or alter their racing lines, to avoid running over slower cars.
Despite pre-race warnings from their teams, several RSR drivers still had issues in Turn Six.  Even the normally incident-free car of Bill Pawluckie got caught up in the dangers of the extremely fast corner.  He avoided damage by executing a slick 360 spin there on Lap Six, but gave up a position to Galica while trying to get back up to speed.
Reaching the top of Rahal Straight at top speeds, drivers begin braking at Turn Seven to set up their approach to the infamous corners which make up The Corkscrew in sections 8 and 8A.  The winding downhill section closely resembles the tool for which it is named.  Despite its reputation for ruining races, RSR drivers managed to avoid catastrophe there all night long.
The same could not be said for Turns Nine and Ten.  The curbing in Rainey Curve reached out and bit Sharp on Lap Four.  Unable to save the car, Sharp saw his chance for a podium finish dashed as he slid into the wall.  The incident dropped him from 6th to 13th place.  Sharp would go on to complete the race and finish in the top-10. 
Koscielniak recovered from his early race mistake to climb all the way back into 7th place before another error in Rainey cost him a spot.  Proving that Karma does exist, Sutcliff picked up the spot as a result of Koscielniak's spin.
Racing action was fast and furious throughout the event.  Everyone but Terry Daul of Storm Front Racing incurred some sort of incident or penalty in what had to be one of the most incident filled races in recent RSR memory. 
Vincent's practice at standing starts paid off.  He was just able to hold off Turner going into Turn Two, and never looked back once he got out to a clear lead.  He led every lap on the way to a twenty second margin of victory over Turner.
Vincent was calm after the win.  "I just wanted to start by saying my qualifying lap was a shocker to me and I was happy about that.  I know I have a history of crashing myself out of contention in these races, so I held back during the race to ensure that wouldn't happen.  I was shocked that I was able to hold back and still pull away from Les.  I was really nervous when I saw the times Les was posting in practice.  I thought he was really going to give me a run for my money in the race.  Patrick had horrible luck with the electrical problems.  There would have been an awesome battle for 2nd, 3rd, and 4th if he had been able to stay on the track.
Turner was happy with his 2nd place finish.  "Laguna requires that you race the track before you race the competition, so my goal was to keep it on the black stuff and see how things panned out.  We had one scare on Lap Eight when I misjudged lap traffic into the Andretti Hairpin, but other than that we were pretty happy with the performance.  Big thanks to Albertson for the room getting back on track.  I knew he was right there but could not see him from the angle I was re-entering from.  We had an awesome battle the rest of the way for 2nd place and I managed to just hold him off at the checkers."
Albertson crossed the line a second behind Turner to secure his 2nd podium and 3rd top-5 finish of the season.  The Team POW/MIA driver was eager to talk about his race when he got back to the pits.  "Traffic was tough for us tonight.   After running conservative laps to warm up the car and burn down some fuel during qualifying, I kept running into slower traffic.  I was surprised to earn the forth grid position."
 
Albertson continued after posing for photos with the Laguna Seca track girls; "The race was huge fun as we battled with Guerin and Turner.  We gained some ground in the pits, but slower traffic kept me on my toes once I got back onto the track.  The interval amongst the leaders remained constant throughout the race.  Congrats to Brad.  He absolutely ran away from the field turning in blistering speeds lap after lap."
Wolf had a relatively uneventful night on his way to a 4th place finish.  "We drove about 75% of the race without traffic, but I didn't have anything for the top-3 cars.  It was a pretty boring race from my vantage point."
Daul finished in 5th place and led a group of five cars which crossed the line a lap down to the leaders.  "What can I say? It's my first top-5 finish in the RSR league!  I struggled with grip all through practice and qualifying, but luckily the Storm Front Racing Team engineers found something that made the ITT Engineered for Life Williams F1 car much easier to race.  We certainly didn't have car to race with the usual front runners, but when some of our normal weekly competitors began to have trouble we were in the right place to take advantage."
"I was racing against Jeff Thomas for 5th place before our pit window.  After the stop we were given strict team orders to stay on the track surface because our Storm Front Racing team mate John Koscielniak had all but used up our spare parts with his many incidents during the race.  As our luck would have it we managed an incident free race.  Congrats to Brian Vincent on a dominating win!"
    
Sutcliff (6th) got past Feldman (7th) on the last lap.  Koscielniak (8th) and Sharp (9th) were the final cars to cross the line one lap down.  Galica finished 10th as she led Thomas (11th) and Pawluckie (12th) to the line.  All three were scored two laps down.  Electrical problems forced Guerin to exit the race on Lap Nine while running in second place. 
Vincent's second victory of the season helped increase his lead over Turner in the championship battle.  Turner is still within striking distance at only 31 points back.  Wolf is in third place.  Koscielniak and Albertson are both still mathematically in the chase, but will have to have some luck to catch the leaders.     
TeamDraft continues to lead the team competition after five events.  Storm Front Racing is the only other team within sight, but BPS Motorsports could give them a run for their money as the two drop weeks come into play. 
RSR drivers travel to Georgia next week for the "Panoz F1 GP at Road Atlanta".
Grand Prix Series Overall Standings after Race 5:
http://www.ileaguerace.com/champ/show_champ/Red-Sox-Racing-League/187
RASCARR Series Overall Standings after Race 5:
http://www.ileaguerace.com/champ/show_champ/Red-Sox-Racing-League/194
RSR YouTube Video Channel:
http://www.youtube.com/user/draftin11
---
You may also like...
---