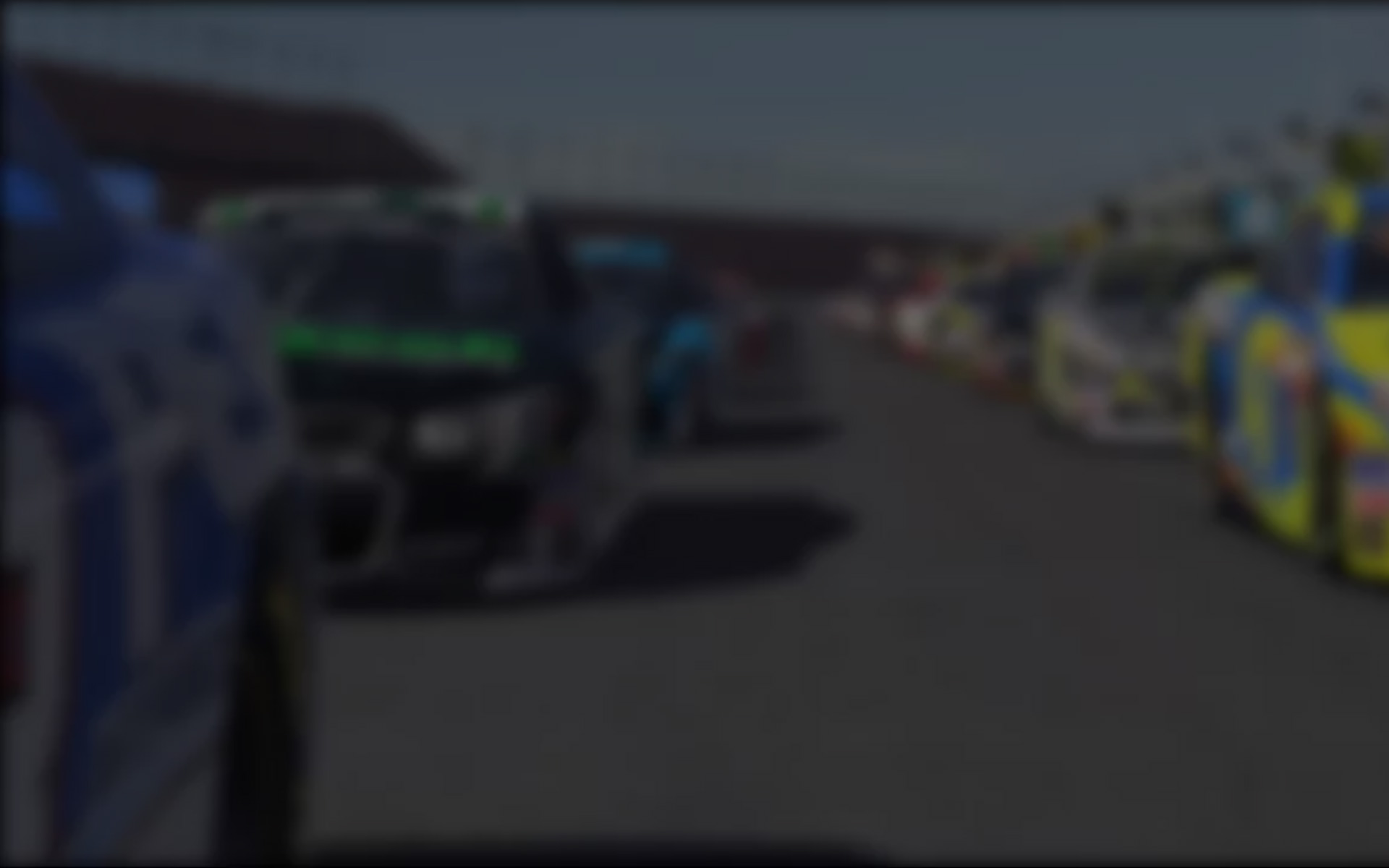 With visits to Pocono Raceway and Kentucky Speedway to start the season, the NASCAR iRacing Class C Fixed Series brings together over 1,700 sim-racers for 35 laps of action at New Hampshire Motor Speedway. New Hampshire is a 1.058-mile flat oval with banking ranging from two to seven degrees in the turns. Since opening its gates in 1990, New Hampshire Motor Speedway has hosted many events including the top three NASCAR touring series as well as Global Rallycross and IndyCar.
In many stick-and-ball sports, athletes have a favorite arena or field they like to play in as it seems to bring out the best in them and this theory applies to auto racing as well. Drivers have tracks they love and tracks they hate, but the ones they love seem to be because of the great success they have at that particular track. NASCAR iRacing.com Series World Championship competitor Alex Warren (Illinois) can attest to the aforementioned theory due to the success he has had at New Hampshire Motor Speedway in recent memory. To go along with many great runs in other series throughout the iRacing service, Warren adds another victory to his name as he became victorious during the week's top strength of field event. After leading 13 of the event's 35 laps, Warren drove his No. 1 Core Pipe Silverado into New Hampshire Motor Speedway's victory lane after a late-race duel with the No. 6 machine of Austin Hartenfels (Virginias). After starting from the pole position, Kyle Peddle (Canada) led the opening 16 laps before relegating the lead, being forced to settle for a third place finish. Filling out the remaining spots in the top five were Matthew Meech (California) and Chase Raudman (California). The 3970 strength of field was slowed four times for caution for a total of 12 laps.
To go along with earning the victory in the week's top strength of field event, Warren was able to net the most championship points for the week with a total of 229 after making seven starts and recording two victories. After making 12 starts and netting nine victories during the week, Peddle earned a total of 219 points for his efforts during the week. NiSWC competitor Brandon Hauck (Canada) ended the week in the third position after making just one start, which resulted in a second place effort and the accumulation of 214 points. Jarl Teien (Scandinavia) also made just one start during the week, but he was able to best Hauck by one position as he scored a victory in his start which earned him 213 championship points. The final position in the top five was occupied by Hartenfels, who made five starts and recorded one victory.
As to be expected with a fixed setup, the top of the qualifying chart was a close battle to see who could lay claim to the number one spot by the conclusion of the week. One driver who isn't afraid to get in his Silverado and lay down a fast time was pole sitter Hauck, who turned a fast time of 30.181 seconds around the flat 1-mile speedway. The second place qualifier was NASCAR iRacing Pro Series competitor Cody Byus (Pennsylvania) who turned in a fast time of 30.195 seconds, just missing the pole by 14 thousandths of a second. The final spot on the podium was filled by strength of field winner Warren with a time of 30.196 seconds. Positions four and five for the week were occupied by Alex J Holt (Northwest) and Kyle Peddle (Canada) who turned times of 30.217 and 30.236 seconds, respectively.
With three weeks of online racing now in the books, Teien still holds the lead in the championship standings by 37 points over second place driver Matthew Wright2 (New York). Jordy Lopez Jr (New Jersey) holds down the third position and is 42 points behind Teien for the top spot. Georgia native Jason Jacoby occupies the fourth spot (-67) and Ryan Lowe (Virginias) rounds out the top five (-102).
After a week-long battle navigating the flat turns and long straightaways of New Hampshire Motor Speedway, the NiCCF Series heads to Daytona International Speedway for 25 laps of heart pounding action at the high banked racing circuit. Check back in a week's time for a full recap of the action from Daytona!
---
You may also like...
---