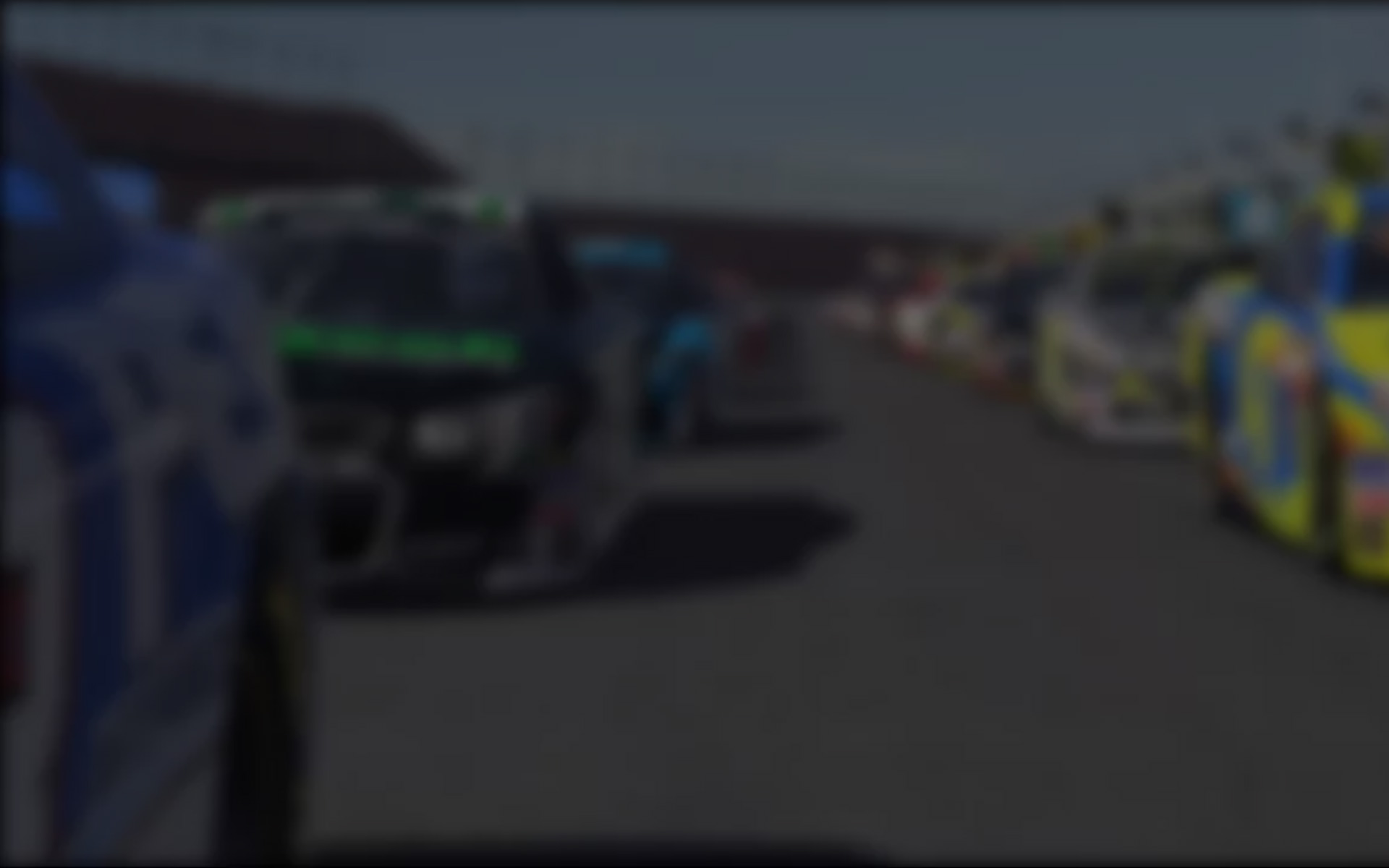 Florida native Jordan Werth braved the lag to take a commanding victory in Round Two of the Demidov Innovations Nationwide Championship from Indianapolis Motor Speedway on Wednesday night. It wasn't a lights-to-flag victory, but he came close in a race that ran without caution but not without incident.
Jason Martin3 led from the pole, but glanced the wall in the short chute between Turns Three and Four and that was enough for Werth who disappeared up the road and won by a comfortable nine second margin.
There was some close racing through the rest of the field. After hitting the wall Jason Martin3 dropped down to third on Lap 11,  but managed to regather himself and on Lap 23 made an attempt to retake second from Brendon Spry, but glanced the wall again and gave it right back. He made a move on Lap 27 and managed to make it stick for good, taking second place by two tenths.
Similarly, the battle for fourth and fifth spot was a close one with Aaron Farmer beating out Dean O'Brien by half a second after making the pass on Lap 23.
It wasn't a good day for points leader Nathan Britton who finished back in twelfth position. The winner of the second split in race one, Leo Graae, finished a solid ninth.
.There were two incidents: Raymond J Chapman hit the wall coming off Turn Four in a classic Indianapolis wreck, but managed to fly out of control up pit lane and the race stayed green. Similarly, Wyatt Hughes hit the inside wall between Three and Four and was the only retirement for the race.
In the second split, Jason Scandolera won the online race in an event that saw almost as many caution laps as there were green laps. With 13 caution laps on a track that takes so long to get around, the average lap time was a minute and twenty six seconds.
Final Notes
●    Fastest lap time in the top split was as 52.5s, while in the second split it was 52.7s. Removing Jordan Werth from the equation means that there was only a tenth of a second difference in fastest laps between the two races.
●    Ford and Chevy split the spoils in both races.
●    SOFs were 2474 and 1372
●    As mentioned, there were 13 caution laps, all in the second split. This brings our total up to 33 for the series. We are averaging 12 caution laps a race for the second split, and four in the top split.
●    Heading into the race, the top five on points were Nathan Britton (155), Timothy Jackson2 (145), Ian Ford (136), Ray Schroder (127) and James D. Young (118). With all our contenders having bad days at the office it'll be interesting to see how they shake out in the official rankings.
●    Many drivers reported that the new damage model was especially unforgiving around Indianapolis.
●    Thirty one racers from the Land Down Under turned-up to turn left, out of a total of forty one.
After the quad-oval at Atlanta, and the superspeedway at Indianapolis, the sim-racers are in for a real shock as we head to Martinsville for our first short track race for the season. See you in a week!
---
You may also like...
---