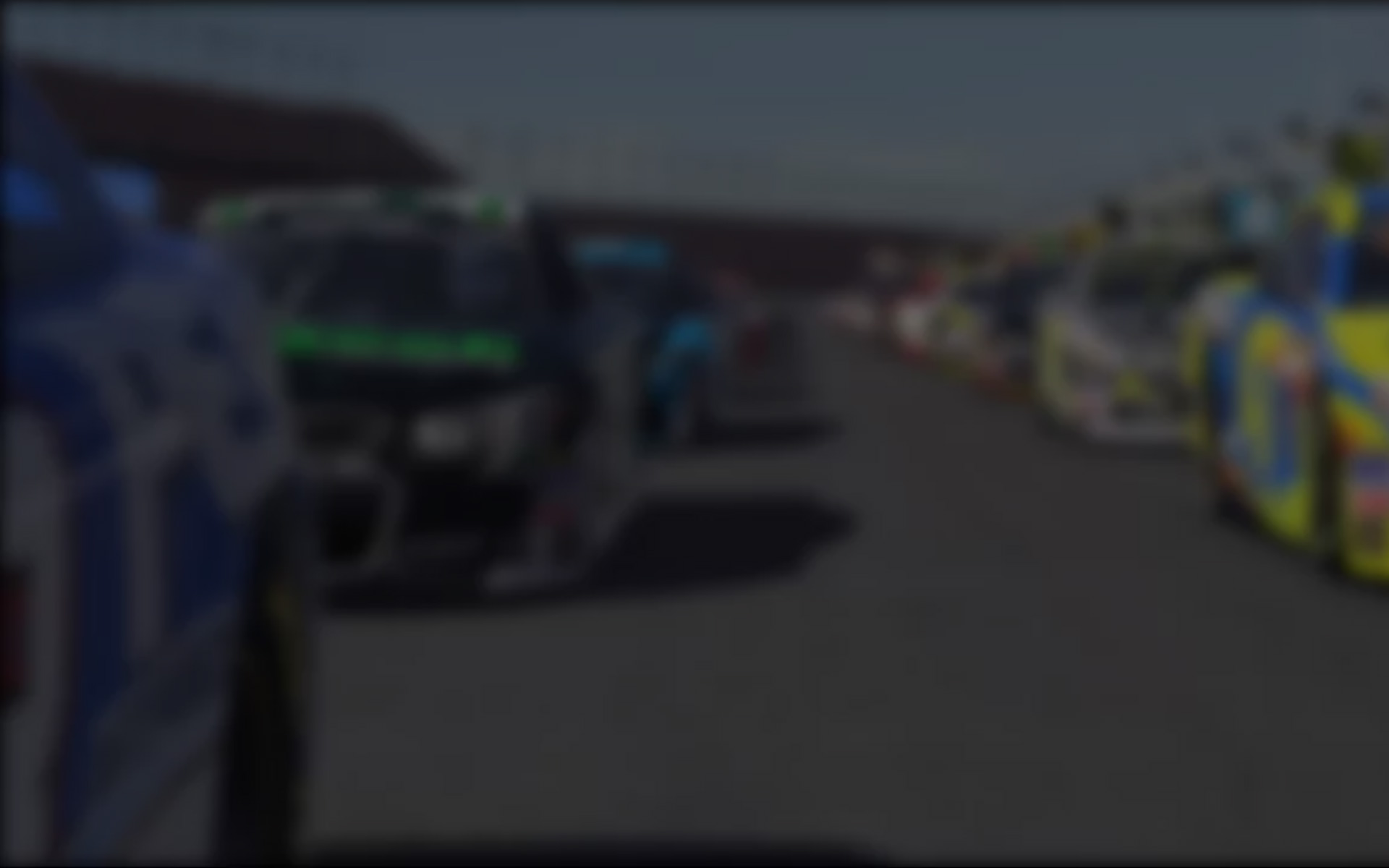 Nearly 1,000 sim racers took the green flag during Week Nine of the NASCAR iRacing.com Class C Series (open setup) at Charlotte Motor Speedway. Charlotte is a favorite among drivers both in real life as well as iRacing due to the sheer speed and fantastic racing it produces.
Jordan Westfall (Eastern Canada) took his No. 4 Silverado from the eighth starting position and led 17 of the race's 90 laps en route to a 0.378 second margin of victory over pole sitter Randy Hockaday (Carolina). Anthony Kernich (Australia/NZ) finished third after starting from the fifth position and turning the fastest lap of the race. Jonathan Dickert (West) started deep in the field–14th to be exact, and methodically worked his way up into the top five. Maxx Harris (Northwest) was the final racer in the top five as he started from  eleventh position in the 3838 SoF.
By earning the victory in the week's top SoF event, Westfall amassed 239 championship points. Wes Weidman (Plains) ended the week in the second spot with 209 points. Kernich's third place finish netted him 207 points, which was good enough for third overall while Hockaday and Kollin Keister (Atlantic) fill out the top five.
Second place finisher Hockaday was the fastest qualifier during the week as he turned a fast time of 29.719 seconds, just 0.013 in front of Tanner Stoops (Plains) who turned a time of 29.732. Filling the remaining spots in the top five were Neal Dobson (Mid-South), Gary Fridinger (Pennsylvania), and Keister.
With just three weeks remaining in the season, Steven Eszenyi (Connecticut) holds a slim nine point lead over Rob Pendleton (Midwest). Keith Elliott (Western Canada) sits in the third position, just 13 points behind, while Joshua Hanner (Carolina) and Carl Taylor (Mid-South) are within striking distance.
Next week, the NiCCS (open setup) heads to Virginia for a trip to the paperclip known as Martinsville Speedway.
---
You may also like...
---