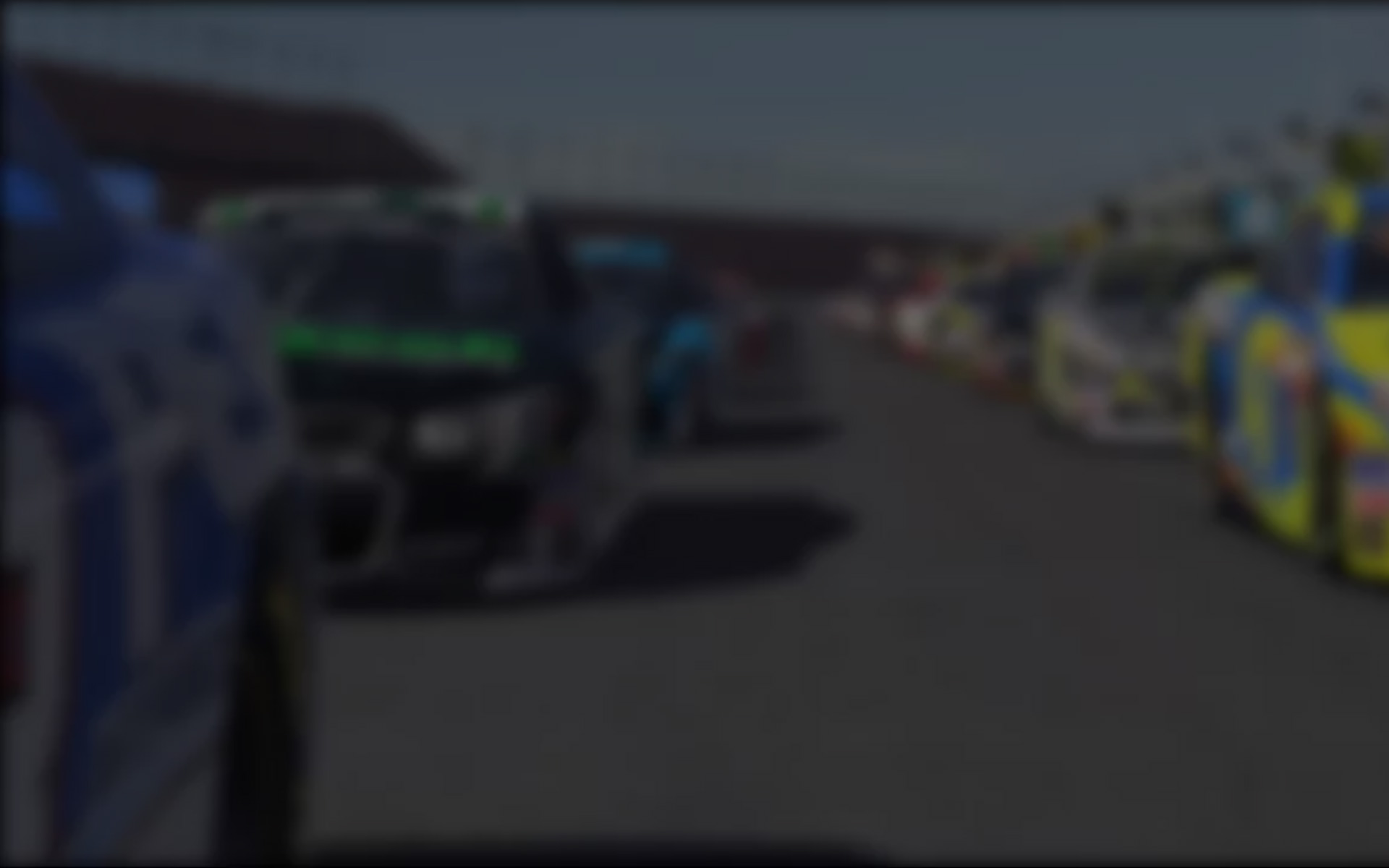 A lot of people have built their own home-made racing simulators.  Technically, anyone who has fastened a steering wheel to a desk has already started to build their simulator, but many people stop building their simulator the day their first wheel arrives.  I am not one of those people. Let me give you a bit of background first, because it explains how/why this project came together . . .
I've been 'into sim racing' since playing f1gp on an Amiga500 computer in the 1990s, but my first time driving against a human instead of AI was at a Hyper Stimulator race centre in 2005.  That week I signed up to a league and became more and more involved with Hyper Stimulator and sim racing, from hosting group bookings, painting sim cars and messing with config files to doing special promotions like at motorsport events and exhibitions.
After my sister was murdered, my wife –Sacha — and I decided to relocate to a different city. Then in 2008 Sacha became ill, very ill, permanently.  This changed every aspect of my life, literally overnight.   I chose to be her full time caregiver (quit my career as a recruiter) and I busted her out of the facility she was in, to try and give her the best quality of life I can give.  Her illness bankrupted us; we lost everything of any value.  We were burgled before she got sick and the insurance payout mostly went to buying a new car, which was subsequently down traded to a little three cylinder Daihatsu and the remaining cash was liquidated.
What this ultimately meant for me and sim racing was that I would be spending quite a lot of time at home, so I started to look into doing online racing.  I clamped a Logitech Momo to my computer desk, sat down in my office chair and started driving in rFactor Leagues. Since I was so familiar with a proper sim racing cockpit, it took all of about two laps for me to know I had to get off that office chair in order to establish a decent driving position again.  Thus beginneth the project . . .
Having had zero income for a couple of months, the means to buy even the simplest of sim racing equipment was not feasible.  But I'm definitely not one to give up in the face of such a superficial hurdle as lack of funds; I'm a pretty resourceful guy when I am determined.
Driving position? I wanted to replicate the driving position of an open wheeler, F1 style, like Hyper does.  How do you do that? You sit on the floor.
I drove down to the local auto wreckers yard and started to look around.  Explaining to the wrecker what I was trying to accomplish, he found me the sportiest seat he had, which was in a Honda Civic.  The guy gifted me the seat, wishing my wife well in her recovery and my project to be a success.
With the help of my home stereo, glass coffee table, an old printer, sellotape and a yellow pages book I began construction.
I raced like this for about six months until I saw an advertisement online for an off-roader chassis frame for sale, very cheaply.  The idea that I could bolt on a sim wheel and seat seemed quite possible, so I placed my bid and won the auction.  I think I paid about $30 for the frame, plus the guy delivered it for free.  By this time I'd joined iRacing and abandoned those other ones.
With the help of my good friend Nathan Hawke, a very talented fabricator, we made mounts for the Logitech G25 pedals in an inverted position, a mount for the steering wheel and also shortened the frame.  We had the basics complete; it was 'driveable' about 10 months into the project.  Many guys would be happy with this.
Let's recap: Frame $30. Seat free. G25 $250. Labour & materials $19.95 for beer. 10 months of laying awake at night figuring it out, priceless.  Plus of course the computer to run it.
Sacha and I received a community grant to buy a mobility vehicle as seen in this article which meant we were able to sell the Daihatsu. I used these funds to assemble the sim PC.  I bought a used case and then sought the rest of the components, aiming to eventually run three monitors. My friend Nathan spent about four days building a dashboard, tidying up the frame and painting it.  He even cut-out little mounting plates for the speakers and mouse, and made mounts for the extra monitors as well.
I've had numerous guests over to drive my simulator since it was finished . . . guys like Stuart Jones and Nathan Addis, owners of Hyper Stimulator, Brendon Avery of Simparts who sells Obutto and Fanatec throughout Australasia, Shane Van Gisbergen who drives a V8 Supercar (plus his dad who races rally cars) and Murray Brook who won the NZ HQ Holden series in his rookie season, as well as giving real driving lessons to learners like Kiri Gubb and Alexandra Reid.
To actually climb into a steel roll cage, sit inside a cockpit with a dashboard and all the surround devices for audio and shakers for sensation, monitors for visual . . . it ticks all the boxes for a really cool immersion factor!
This simulator will probably never be "finished" because there are so many great advancements in affordable technologies nowadays, such as motion actuators and 3D.  Even as I type this today, I look over to see a bunch of switches beside my soldering iron waiting to replace the existing ones in the dash, attached to the Leo Bodnar SLI-M. Brendon Avery recently sold me a discounted Fanatec GT3 wheel and I'm currently saving for a Frex (or CST, hows that going Todd and Tony?) sequential shifter to complement the SST gated shifter.
Now that it's three years into the project, the progress pace has slowed but I'm still upgrading things as I afford them.  The next evolutionary step is the huge leap to motion, which I'm keen to do.  After driving a Hexatech and full car V8 simulator that next level of immersion would be awesome to have at home.
So, folks, that's how to build a basic simulator on a budget — and also how to build an advanced one with a bunch of cash and some massive favours from skilled tradesmen.
I wish to formally thank all of the people who have contributed to this project, with time, advice, feedback, discounts and charity, and the iRacing forum which is a wealth of information and expertise from the community and staff which keeps the industry moving forward as rapidly as it does.
We're also overwhelmed after a post I made on the iRacing forum  that a few members of the community forwarded iRacing credits to me – it put me in the 100% club and advanced my membership 'til 2013.  So in that sense as well, sim racing and iRacing in particular, has been a platform for support, not just entertainment and information.
As for my wife, Sacha, she is slowly improving, getting some movement back, but most of all I think that both hers and my quality of life is better because of my simulator.  Its given me a project to focus my mind, I've met so many great new friends – hundreds actually, plus the many hours of racing and the new skills learned.
If you have the time, and yes it takes a lot of time (years), to build your own simulator, it is truly rewarding and satisfying, something to be proud of, which clearly I am.  But if you don't have the time and you have a good budget, then you could probably get something like a Hyper or Obutto set up in just a couple of weeks.
You can read more about the sim project and see more photos here.
---
You may also like...
---