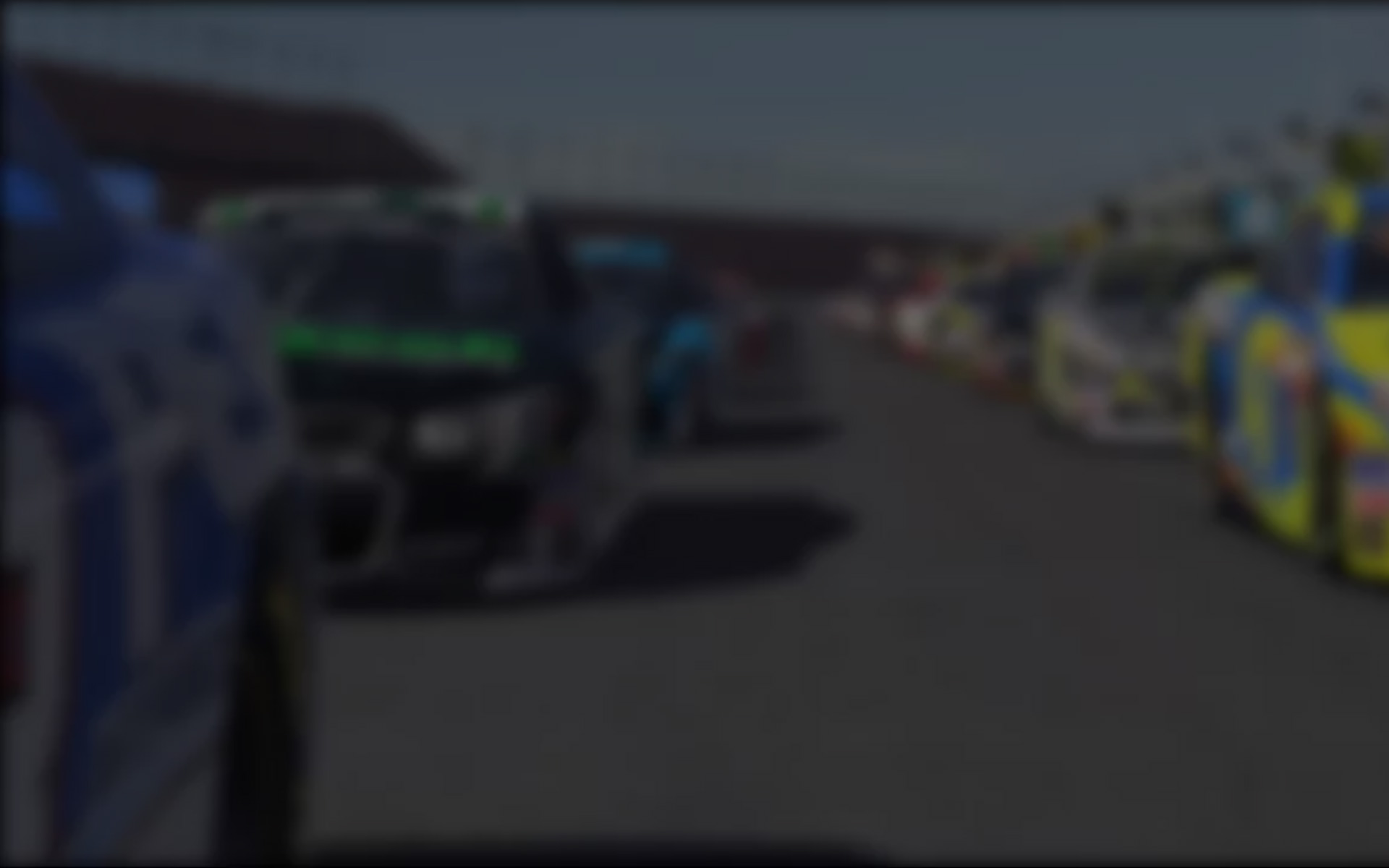 A dramatic 83 laps of the virtual Okayama International, saw Hugo Luis claim his second victory of the season in the fifth round of  the iRacing.com World Championship Grand Prix Series. With erstwhile championship points leader Greger Huttu crashing-out in the early stages of the online race, the battle for the 2012 title is now wide open, with My3id's Luis atop the standings by a slender six-points.
Team Redline's Huttu arrived at Okayama looking to continue a rich run of form that saw him win three of the first four races of the season.  Although he took pole position with a time of 1:05.739, the 2010 World Champion faced problems from the moment the green flag dropped. Dealing with a handful of wheel-spin, the Finn could only watch as he was swamped by the surrounding cars from the get-go and dropped to fourth spot behind Luis, Atze Kerkhof and Luke McLean by the time the field reached Turn One. From here, things only got worse for Huttu, as he struggled to find a way past McLean.  Running just a few car-lengths from his teammate's rear wing, Huttu had nowhere to go when the Australian devoured too muc kerb exiting the final turn on Lap 11.  McLean's car snapped loose one way, then the other and the resulting collision was more than enough to send the pair tumbling to retirement.
Whilst all this was happening, Luis was looking to make a break-away at the front even as Redline's tenacious Kerkhof remained a fixture in his mirrors for the opening quarter of the race. However, Kerkhof saw his hopes of an inaugural iWCGPS victory start to evaporate when he made his first of three total trips to pit-lane on Lap 21 and it became apparent that a two-stopper was the strategy of choice.
"Before the race I was in a big dilemma. I mostly tested three stops, but starting to realize more and more that this could be an issue," Kerkhof confessed post race. "Soon it appeared that Hugo was on a two-stopper, but due to the dirty air I couldn't get within 0.7 seconds. His pace was strong and consistent and any attempt of overtaking would've been impossible/foolish."
Once Kerkhof had taken fuel and tyres on his digital Williams-Toyota FW31, the Dutchman was faced with a fleet of cars which who had still to take service. It wasn't until Lap 30 that the championship rookie was able to start making in-roads on Luis' lead, which was up to three-seconds once he'd exited the pits. Although Kerkhof did find himself in the lead as he made further visits to pit-lane out of 'sequence,' his final stop inevitably handed the lead and a clear run to the chequered flag to Luis, who took victory with 17 seconds in his pocket.
"Greger didn't have a good start, handing me the lead and falling to fourth," Luis said. "When Atze did his first pit-stop, I noticed he was on a three-stopper and that showed I had a big chance to win the race. I tried to do my best to avoid any mistakes and try to play it safe, especially when behind back-markers. After then I could relax a bit and bring the car home since Atze would still have to do an extra pit-stop. Everything worked quite well!"
"I had a big chance to win the race. I tried to do my best to avoid any mistakes and try to play it safe . . ." — Hugo Luis
Securing his first podium finish of the season, Ben Cornett charged his way from ninth on the grid, to a third place finish ahead of Martin Kronke. The Australian trailed in the wake of Radical Racing's Jeremy Bouteloup for the opening third of the race, but leap-frogged past the Frenchman during the first round of pit-stops. A few laps later, Cornett was into third, when an unforced error sent Kronke into a slide at Turn Eight, allowing the Team Redline sim-racer to make up two-seconds and poach the position.
"In the second stint I had a little moment without grip on the rear exiting the first hairpin of split four which caused me to half spin the car handing third position to Ben," Kronke told inRacingNews. "I couldn't really do anything after that.   Passing Ben wasn't really an option as I could barely close the gap, even though I think I might have been slightly quicker if I had some clean air."
Despite Kronke occupying his mirrors for the next 50 laps, Cornett was able to manage the gap of around one second to the iGPManager entry until the finish line to score his best result of the season so far.
After losing ground in the early stages, Bouteloup mounted a late charge to trail the Cornett and Kronke by less than two-seconds at the finish, and earn his first top-five placing of the 2012 season.
"Even though I had less fuel in the last stint, I couldn't close the gap enough and challenge Martin," Bouteloup explained.  "It wasn't a big deal because of my top-five which makes me really happy. Hard training with the Radicals team paid-off and I'm also pleased to see that I was not the only one to do a good race."
Although Jake Stergios battled with Cornett and Bouteloup for the opening stints, the American sim-racer was another finisher to be bitten by a three-stop pit strategy. Each time Stergios left pit-road, he found himself amongst a swarming pack of cars, slowing his progress to the flag which he eventually took ahead of My3id's David Williams. Williams' 83 laps of Okayama were relatively serene, although the Englishman did have a scare when he slid wide on the exit of Turn 8 on Lap 32. This allowed Radicals' Pablo Lopez to latch-on to the tail of the My3id entry, but Williams soon regained his composure and powered away from the Spaniard once again. However, whilst Williams did secured seventh position, his earlier mistake cost him a chance to challenge Stergios, who struggled with his three-stop plan.
Collecting the chequered flag behind the eighth place Lopez for his his second top-ten of the season was Blake Townend, who charged his way through field from eighteenth on the grid. In fact the Englishman had dropped to twentieth by the end of the opening lap, but with some tidy overtaking and just two visits to pit-lane, the Radicals racer was able to finish in the slipstream of his team-mate, Lopez.
Just when it looked like Matthias Egger would finish eleventh, the Italian sneaked past My3id's Andre Boettcher for his second top-ten finish of the year. With just four-laps to go, Boettcher held the advantage.  But as the German slowed to let Kerkhof lap him approaching Turn Two, Egger saw his chance, and used the momentum to steal the tenth spot before the My3id car got back up to speed.
Luis' victory, coupled with Huttu's early exit, leaves the iRacing.com World Championship Grand Prix Series title fight wide open. What had seemed like a healthy advantage for Huttu, has become a six-point deficit, as the recent change to no dropped results in a season starts to bite. Despite his retirement, McLean holds onto third in the standings table, just five ahead of Roland Ehnström (13th at Okayama) who finds himself just one in front of Stergios on 109 points.
---
You may also like...
---