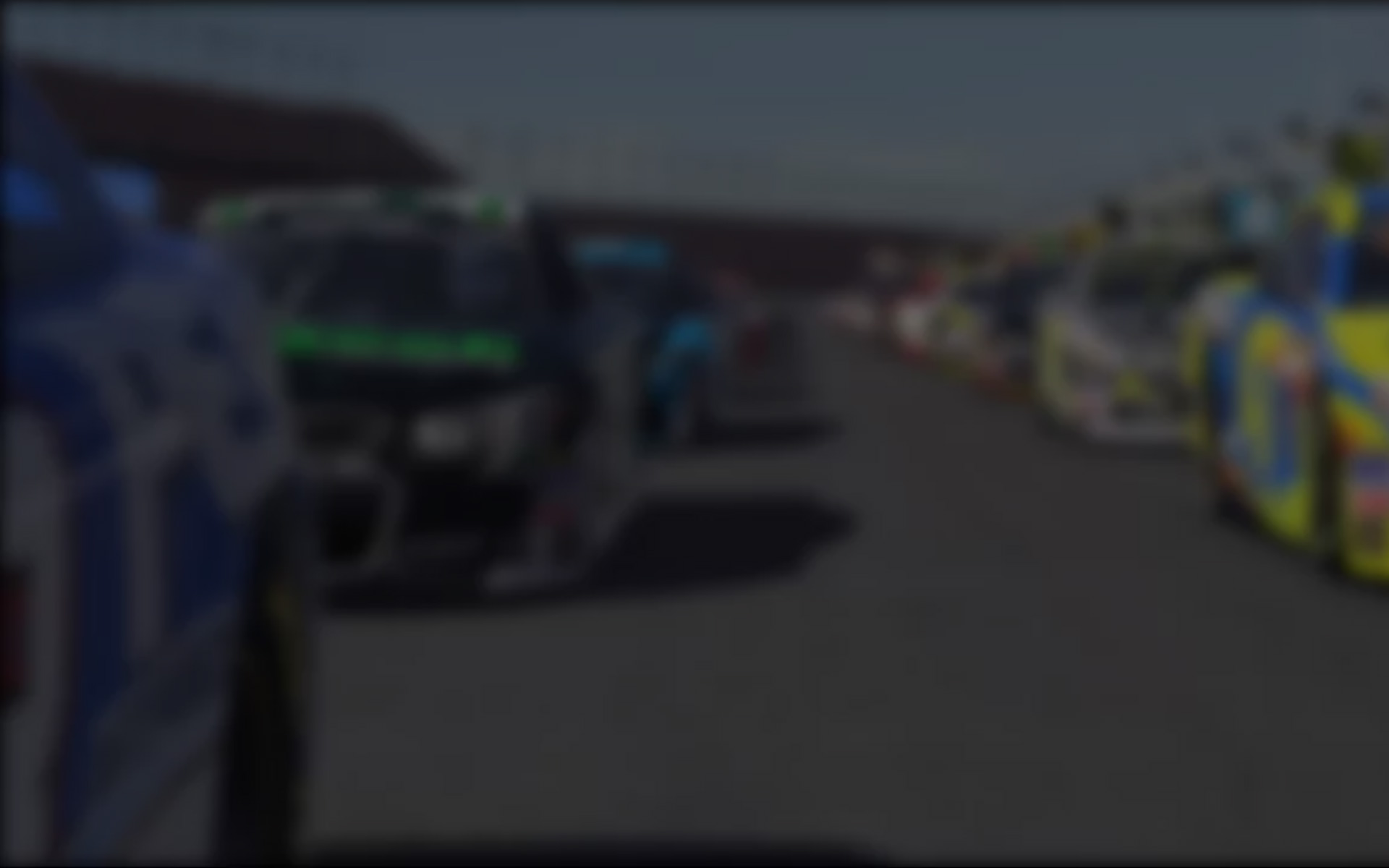 Virginia International Raceway presents one of the premier challenges in all of iRacing, but it can also produce some great sim-racing. It's also the nearest thing iRacing has to the challenges and variety of corners provided by the Nurburgring.  As such VIR has a hard-core of supporters but, historically across all series, participation tends to drop for races there and once again this occurred with just 84 drivers participating in Week 11 of the Classic Teams Championship.
Jan Beyer started the most races, winning one of his four starts with no-one winning two races as only seven races (including one split) started.  Championship leader Gernot Fritsche, failed to win as Henri Salminen top scored, but his 220 points were plenty to surge him into what is likely to be an insurmountable lead.
"The CTC has been a blast this season, it really is a booster for the Lotus series. I hope the series can keep up this momentum next season with the arrival of the NTM and the Lotus 49," said Fristche. "For me things are looking really good again.  The championship has been very competitive and much fun.
"The CTC has been a blast this season, it really is a booster for the Lotus series." — Gernot Fritsche
"Concerning my title ambitions, I'm hopeful but not through yet. Henri is incredibly fast and still has a good chance due to drop weeks. Kalle (Ruokola) has less points to gain at Laguna, but will be hard to beat just as David (Jaques) and Klaus (Ellenbrand) will be. The air is getting incredibly thin at the top this season: two tenths difference in qualifying often decides between being able to win or fighting for P5. I´ll need one more top finish for sure, so there´ll be excitement until the end."
Salminen's 234 points closes him to within just 22 points of erstwhile championship leader Ruokola while Jaques' non-score kept him hovering in fourth place. His score also helped take advantage of a poor week for Ligier and surged Williams into the lead.
"I really struggled at Sebring and I have to say that week was the toughest for me this season," said Ruokola. "Zolder comes close, but at least there I did find some speed eventually. At Sebring I was a bit lost the whole week. Those high curbs in the turns, I didn't get comfortable with them at any point during the week.
"I think my biggest mistake this season was at Silverstone where I lost second position on the last lap, due to a weird mistake in a situation where I had to countersteer quickly and I somehow managed to change to a lower gear in that sudden move I had to make. Came fourth in that race eventually, but lost 20 points because of that fumble.
"When it comes to catching Gernot, I don't think that's even mathematically possible anymore. He has been faster than me steadily through the whole season. In some races I've been close, but at no place have I really been quicker than him.
"So, I think that the series championship is going to go to Gernot or possibly to Henri [Salminen]. Henri has driven so well the last few weeks that he might have a chance of catching Gernot in the final points."
A tight fight for the teams championship was the result of the poor Ligier result with just 10 points across four teams at the top. Ligier's Mark Bird hopes his team will be able to retake the lead as the championship enters its final week at Laguna Seca.
"The CTC teams championship looked very promising for us" he said, "but we have let it slip away somewhat, however anything can happen in this final week and I will be pushing for maximum points for both myself and Ligier."
Elsewhere in the championship Tony Lamberti put in another excellent result and as a result is likely to take the Aurora championship after an impressively consistent series. 151 points pushed the RAM Tit-Bits driver 73 points clear in fifth place while his nearest challenger, Nick Thissen, only scored 123 points and he dropped to tenth overall behind Andrea Ventura who moved up four spots into ninth overall.
The end result is that the two teams who have been battling all season for Aurora honors were, once again, tied by the smallest of gaps as David Price Marlboro moved into the lead by just two points.
Overall then, the stage is now set for a fantastic final week at another challenging circuit in Mazda Raceway Laguna Seca.
---
You may also like...
---