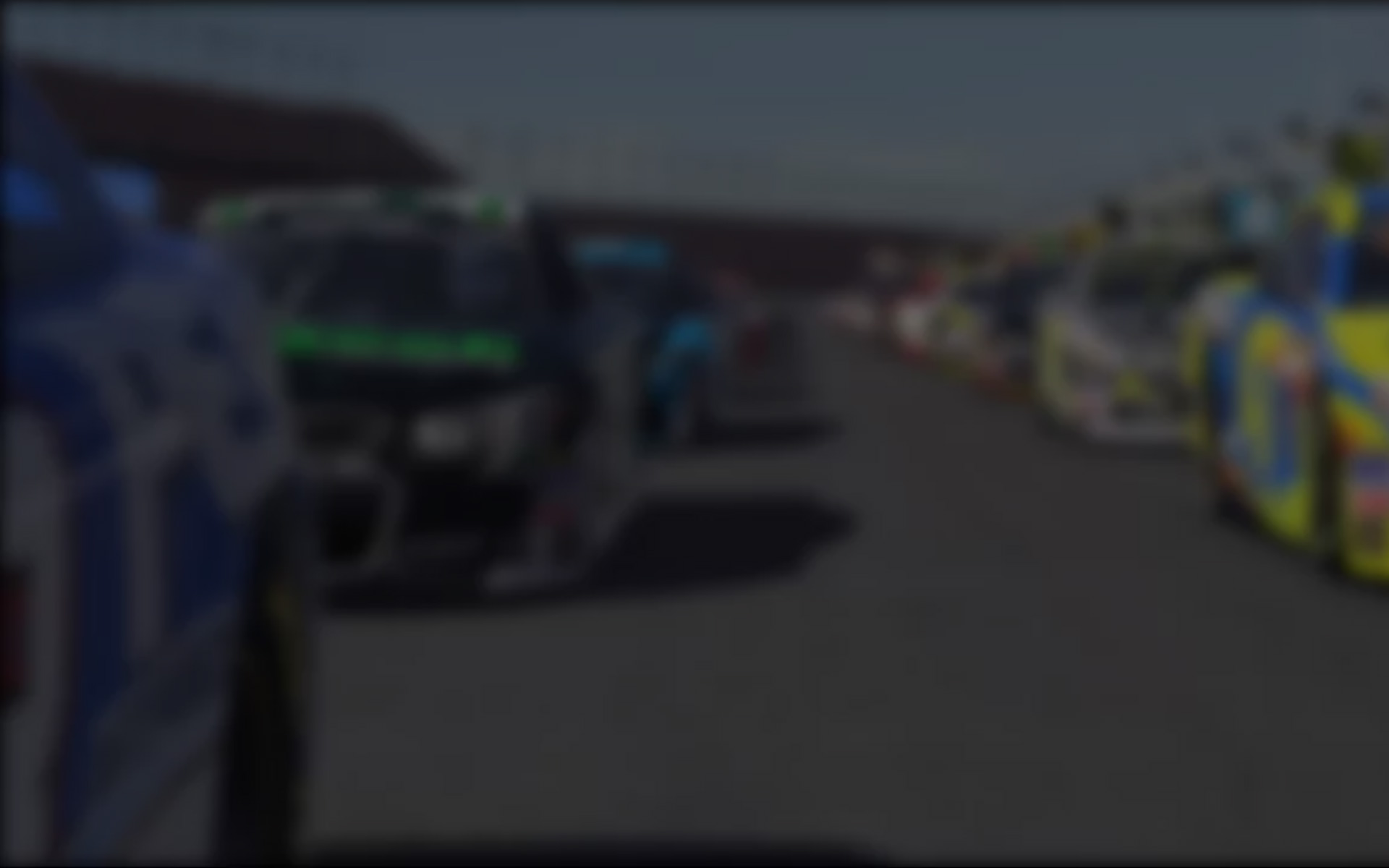 Circuit Park Zandvoort was the location for week three of the Red Sox Racing League's 2011 Season 3 schedule.  Always a favorite amongst drivers and fans, the track often produces some of the most competitive racing on the circuit.  This week was no different as RSR drivers gave fans one of the most exciting finishes in league history. 
The track gets its character from the wide variety of speeds and skills needed to negotiate the 2.67 mile thirteen corner layout.  Located near the North Sea, north of Zandvoort, Netherlands, the historic road course is also a favorite stop for race fans looking for an exotic getaway.  RSR driver Wilbur "I race naked" Gildersleeve Jr. has even been known to skip races to take advantage of the nearby nudist beaches.  
Zandvoort began hosting street races in 1939, but it's beginnings as a true road course started in 1948.  1927 Le Mans winner, S.C.H. "Sammy" Davis helped design the track.  The first corner at Zandvoort is a harrowing u-turn at the end of the longest straight section. It is appropriately named "Tarzan".  RSR administrators saw fit to honor the dangerous corner by naming the third race of the season the "Tarzan F1 GP at Zandy". 
Pre-race practice and qualifying sessions saw stiff competition between Brian Irby and Brad Vincent as both drivers posted sub 1:16 lap times.  Irby won the battle for pole position in the dying moments with a time of 1:15.572.  Vincent secured 2nd place on the grid with a lap time of 1:15.781.  Les Turner (1:16.299), Corey A. Wolf (1:16.768), and Patrick Guerin (1:16.961) filled out the top-5 grid positions. 
The rest of the starting grid was filled by; Gary W. Clark, Andrea Ventura, John Koscielniak, Jim Albertson, Jeff Thomas, Terry Daul, Divina Galica, William Kabela, Wilbur Gildersleeve Jr., Bill Pawluckie, and Kevin Kyle. 
As he has done in seasons past, Gildersleeve opted to participate in activities at the local nudist beach rather than start the race.  His exploits are the stuff of legend and were enough to entice Kyle to join him this year. 
Irby didn't get away when the lights went green allowing Vincent to take the lead into Turn One. Wolf and Turner also got by going 3 wide on the front stretch. Irby also had two costly off track incidents in the first two laps which saw him drop back to fifth place.  The rest of the field managed to avoid danger as they jostled for position while sorting themselves out in the opening laps.  Vincent eventually opened up a huge lead on the rest of the field and looked to be well on his way to victory. 
The track's slippery off-camber corners caused trouble for many of the normally clean RSR drivers.  Turner, who had moved into second place after Irby's slow launch, dropped all the way to twelfth after contact with the retaining wall on Lap Five.  The resulting damage to his car cost Turner valuable track position as he limped back to the pits for repairs.  The incident was a precursor of things to come for the normally calm Canadian.  Turner would eventually work his way back to seventh place before making another mistake which ended his race on Lap Twenty-One.  Albertson was another victim as he dropped from sixth to tenth place after an uncharacteristic loss of control on Lap Two. 
Vincent looked like he would run away with the victory after the pit cycles, but things changed dramatically on Lap Eighteen.  Vincent's lead evaporated when he spun while aggressively attacking the inside curb at Audi 'S' bocht as he negotiated lapped traffic.  Pawluckie was collected as Vincent skidded across the chicane and back onto the racing surface.  The resulting damage left him vulnerable to the hungry pack trying to chase him down.  Guerin and Irby were the two closest competitors, but even they weren't sure there would be enough time left in the race to catch him.
As the battle for 1st to 3rd heated up, Wolf was calmly clicking off clean laps and contemplating a 4th place finish.  His determination would have a huge impact on the final outcome of the race. 
By the time Vincent entered Turn One of the last lap, Guerin and Irby were filling up his rear view mirrors.  Vincent made another mistake as he exited Turn Six.  His left side wheels got off track just enough to slow his car on corner exit, allowing Guerin to pounce.  He blew past Vincent and seemed poised to win the race with half a lap remaining. 
Irby tried to do the same, but his left side tires tangled with Vincent's right side tires as both drivers battled for the 2nd spot.  Irby's car took the brunt of the impact and was spun off track as Vincent tried to chase down Guerin for the win.  Adding insult to injury, Irby's hopes for a podium finish were dashed when Wolf passed him after the spin.     
Vincent misjudged the extent of the damage to his car as he aggressively chased Guerin into Audi S corner (turns ten and eleven).  What looked like a sliver of daylight in the low groove turned into disaster as Vincent was unable to hold the low line.  His car slid up into Guerin's car as they exited Turn Eleven, causing Guerin to do a 360 spin.
As though Wolf's luck hadn't already exceeded his wildest dreams when he got past Irby for 3rd place, his night got even better when Vincent and Guerin tangled.  Wolf could hardly believe his eyes as he exited Turn Eleven and saw two off pace cars.  He blew past both and held them off through the last two corners to secure his first win in the RSR league.
Wolf's clean driving style and never give up attitude were the keys to victory.  "Qualifying went very well for me, so I was happy to have secured the 4th spot.  Starting in front of Guerin was a surprise!  Irby didn't get a good start, so Les and I were able to get past him going into Turn One.  Brian was quickly back on my tail, so after a lap of holding him up, I thought it was smarter just to let him go."
"Soon after that, I had Guerin on my rear wing.  I didn't fight him very hard when he finally made a move to get past me.  At this point I was about where I thought I should be, in 5th.  I got a lucky break when Les made contact with the wall and damaged his car.  After that, I put my head down and just tried to run clean quick laps."
"The race went as planned until lap Twenty-Three.  I was content with just cruising the last lap and taking 4th.  I had no idea the top 3 drivers were fighting for the win.  As I was going through sector 2, I saw Irby had spun which moved me up to 3rd.  Then as I came out of the chicane, I saw two cars recovering from contact.  As I went by I could see one of them was Guerin.  It wasn't until I crossed the finish line that I realized the other car involved had been Vincent.  My pass on them gave me the lead and the victory!  Big thanks to the BPS boys for helping me get up to speed."
Guerin was disappointed at the way his chances for the win evaporated on the final lap, but he took the race in stride.  "I spent most of the practice just learning the track, I think I have the fewest laps here of any of the large circuits in the iRacing stable.  To say it's not one of my favorites would be an understatement.  Qualifying went well, but I set a personal best early in the session and could not match it. I was forced to spend most of the session watching everyone else and hoping I'd land somewhere in the top-5."
"Once again, the race start was a little hectic for my tastes.  Brian had a bad start and lost some positions right away. I didn't make any serious passing attempts as I knew success at this track usually comes down to avoiding the attrition of self inflicted incidents.  Irby and I spent practically the entire race nose to tail.  Brian decided to pit early, but I ran the car almost out of fuel before I pitted, and managed to get out just in front of him."
"I realized towards the end I was closing in on Brad and it looked like he had something wrong with his car.  On the last lap, I managed to put a pass on him.  Brian tried to come along with me, but his car made contact with Brad's.  I drove defensively once I had the lead, but Brad took the inside of the hairpin before the end of the lap.  I didn't mind because I knew that would leave me with inside position on the final two right hand corners.  Brad tried his best to get a good drive out and beat me to the spot, but in doing so, spun his car directly into me taking us both out.  Corey came zipping by both of us as we got back up to speed, and he took the lead."
"This was a great race.  While I didn't get the win, I made up some ground on my competitors in the championship battle.  Hopefully it's enough to move me up some spots. I look forward to Mosport next week!"
Vincent secured 3rd place and leads all drivers with 508 championship points after three events.  He has a seven point advantage over Irby, and a twenty-one point lead over Guerin.  Wolf's victory moved him into forth place.  Koscielniak is in 5th place.  Turner's misfortune at Zandvoort dropped him to sixth place.  Thomas, Clark and Daul round out the rest of the top-10 championship positions.
Irby finished the race in 4th place.  Koscielniak finished in 5th place, just ahead of Clark.  Albertson (7th), Daul (8th), and Thomas (9th), crossed the line within seconds of each other.  Kabela (10th) was the final driver to cross the line on the lead lap.
Galica (11th) and Pawluckie (12th) were both scored two laps down at the end of the race.  Turner's early exit produced his worst finish (13th) of the season.  Ventura was scored 23 laps down in 14th position due to electrical problems. 
Only Wolf, Koscielniak, and Kabela managed to finish the event without collecting an incident.    
RSR drivers travel to Canada next week for the "Fall Festival F1 GP at Mosport".
Grand Prix Series Overall Standings after Race 3:
http://www.ileaguerace.com/champ/show_champ/Red-Sox-Racing-League/187
RASCARR Series Overall Standings after Race 3:
http://www.ileaguerace.com/champ/show_champ/Red-Sox-Racing-League/194
RSR YouTube Video Channel:
http://www.youtube.com/user/draftin11
---
You may also like...
---