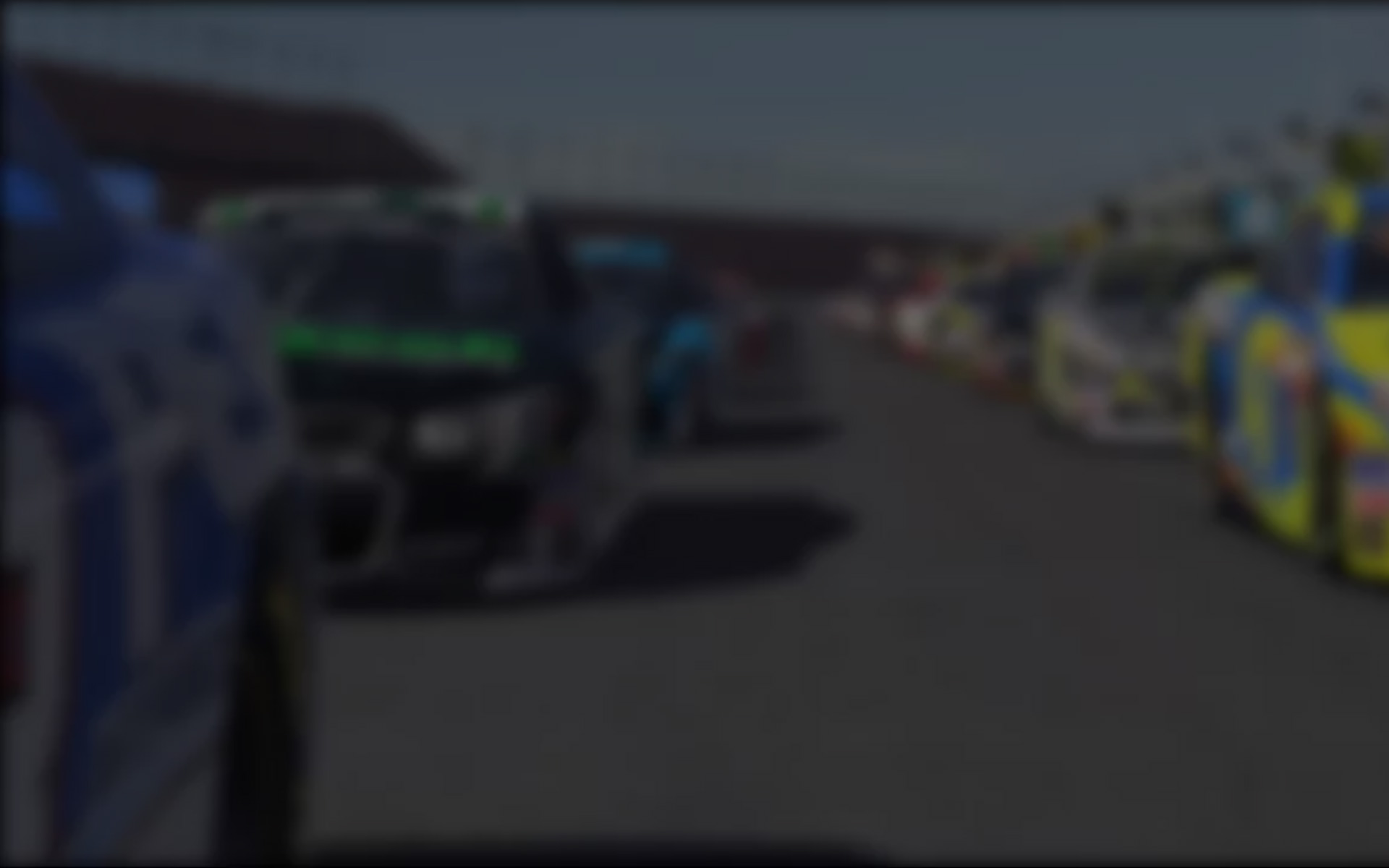 Dario Franchitti and Kasey Kahne (and Mark Webber) weren't the only race winners on Memorial Day. Thanks to the World Tour of iRacing's first doubleheader, more than 40 sim-racers added their names to the ranks of winners in the Third Annual iRacing.com Indianapolis 500 and the inaugural iRacing.com World 600 last weekend.
Actually, it was more like a World Tour triple-header as the virtual Indy 500 ran in two distinct segments, one for Rookie-D Licenced iRacers taking the green flag at 10 am EST and a second for C- Pro Licensed drivers starting an hour later, with the top split in the latter broadcast on iRacing Live.
James Swinbanks got the proceedings off to a great start with a narrow (.124s) win over Wade Hayward in the top split of the Rookie-D online race, with a disappointed Dave Ward coming home third after leading 174 of  200 laps. Things were even closer in the top C-Pro split, where 2011 iRacing.com IZOD IndyCar champion Yang Ou edged Tim Doyle by just .026s to take the win with Ryan Norton third, 1.37s behind Doyle.
After a brief pause to grill some dogs and burgers, the sim racing resumed in earnest at 6 pm with the iRacing.com World 600, and the top split broadcast on Glacier TV. As with the iRacing Indy 500, the cream rose to the top in Charlotte where 2011 NASCAR iRacing.com World Championship Series champion – and current NiSWC points leader – Ray Alfalla won the top (4999 SoF) split by .184s over Michael Conti, who just happens to hold-down second place in the current NiSWC standings. Third at Charlotte, all of .252s behind Conti, was another NiSWC front-runner Steve Sheehan.
In addition to Swinbanks, Rookie-D winners in the iRacing.com Indy 500 winners included Jack Adams, Shinya Michimi, Jeffrey Spinks and Walter Johnson2.  Runners-up were Stefan Frei, Warrick Szpak, Naoya Nagai and Heinrich Gesierich, with Daniel Martin4, Wayne Sanderson, Damien Capelani and Joshua Pitel rounding-out the top three finishers.
Joining Ou on a crowded C-Pro winner's rostrum were Michael Chinn, Richard Crozier, Peter Dorn, Davis Braun, Marko Penttinen, Gary Holbrook, Ryan Heeter, Jason Hurst, Dezza Murray, Patxi Cañada, German Afanador, Sergio Calizario, Albert Soler, Adrien-Ludovic Chappert, Michael Engelage, Andras Verbbenyi, Luca Pirovano, Simon Williams, Francois coté and Bruno J St Pierre, not to mention Michael "Ironman" Conti, who would go on to finish P2 to Alfalla at Charlotte.
Second place C-Pro Indy 500 finishers included Erick Davis, Craig Skelton, Fabrizio Volpe, Michael Kuchinsky, Bryan Taylor, Ryan Cowley, Jason L Swann, Andrew Berger, David Jaques, Brian Spotts, Jordan Bouillez, Christopher Boeur, Roscoe Crittenden, Steven van Helsdingen, Sam Hinchee, Walter Winstead, Darren St Peter, David Mutton, Roman Koshelev, Daniel J Royer and Dave Petts.
C-Pro Indy 500 third place finishes also went to Rene Venderbosch, David Graulty, Javier Lorenzo, Thomas Schmid, Rob Baskett, Thomas Roth, Yoeri Gijsen, Tony Repussard, Tiago Orfao, Gary Mehalchick, Brian Tate, Andy Frame, Luis Figueiredo, Joel Epperson, Joseph Hays, Trey Brannon, Liam Williams, Michael Sullivan, Eric A Harlan, Yuri Nikulin and Stephen Morien.
Joining Alfalla in Charlotte Motor Speedway's victory circle were Florian Kirchhofer, Justin Kirby, Ed Goobic, Mark Shaffer, Kevin Spaulding, Joseph Hays, Jean-Pascal Keller, Lance Armentrout, William Kirk, Shaun Davis, Freddie Besems, Pedro Oliveira, Shemer T Tobin, Eddie Walczyk and Thomas Sullivan.
Runners-up in the iRacing.com World 600 included Emil Bernstorff, Matt Delk, Justin Gardner, Jeremy Gannon, Sebastien Touzalin, Eric Arnold, Ralph B Mason, Travis McQuistion, Darryn Hatfield, Nigel Standish, Antti Pihlaja, Stephen C Hall, David Gargaro, Alexandre O Pereira and Brooks Rayborne.
Third place finishes at Charlotte were also claimed by Peter Short, Kevin West, Lyle Swearingen, Kenny Murphy, Terry Garska, Brandon Lowes, Blake Hamrick, Michael Thomas2, Michael Shaw3, Austin M Moran, Wyatt Wolfe, Tim Fortner, Benjamin Brittain, Darrell Bowers and Lisa Dungay.
For an interesting perspective on the iRacing.com Indianapolis 500, be sure to read SimHQ Contributing Editor Stephanie *Panther* Lessentine 's driver's view / review of her  iRacing Indy 500 experience.  Just click here.
---
You may also like...
---