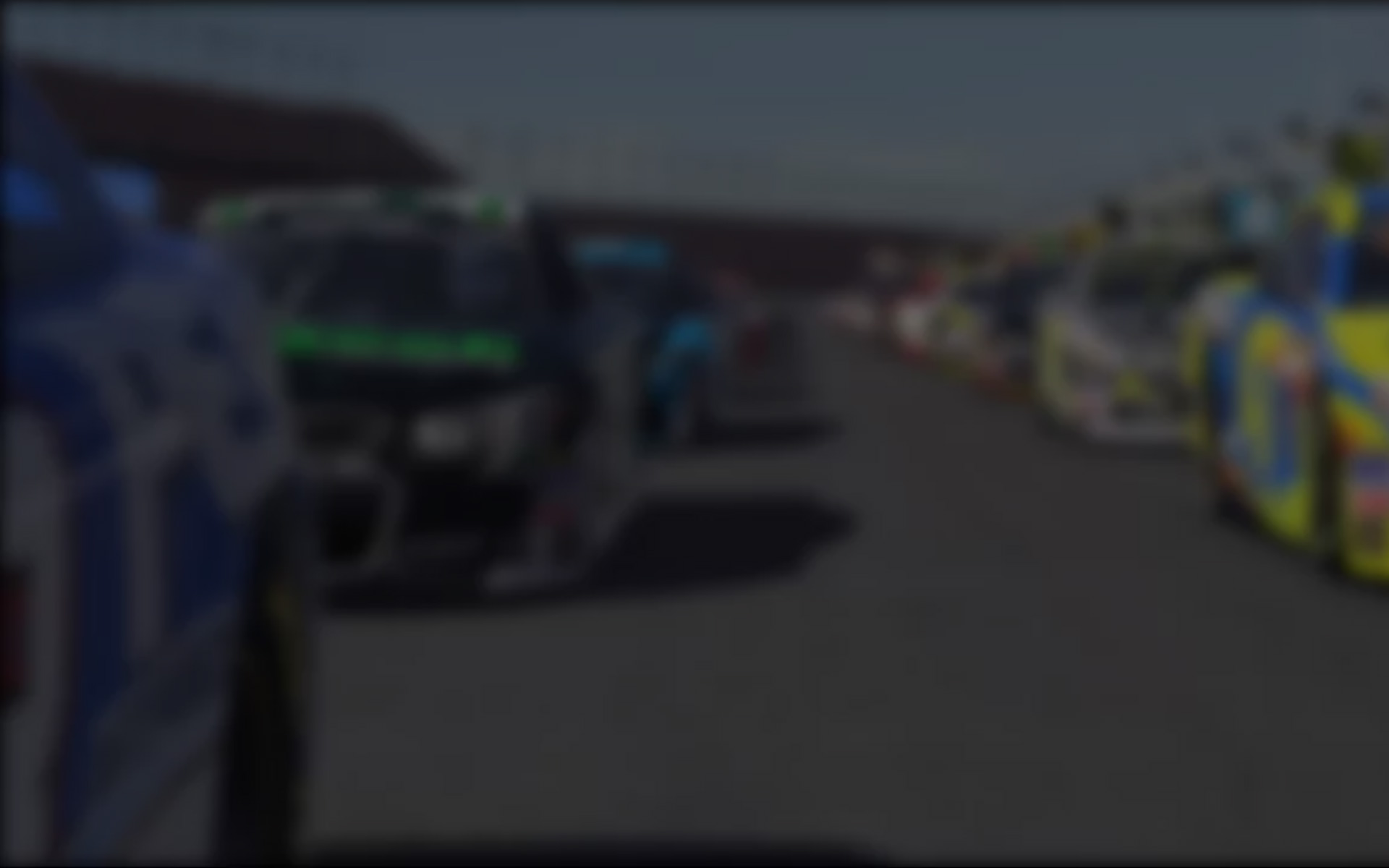 June 12th, 2019 by Jason Lofing
Bobby Zalenski completely dominated the field at Sonoma Raceway in his Joe Gibbs Racing Toyota, leading all 55 laps to earn his first victory of the 2019 eNASCAR PEAK Antifreeze iRacing Series season. Zalenski started on pole, easily pulled away from the field in just a few short laps, and had two flawless pit stops to comfortably beat JR Motorsports' Michael Conti by 8.6 seconds.
Nick Ottinger finished third after a brush with disaster involving Keegan Leahy, who somehow came in fourth after going for a tumble in Turn 3. Logan Clampitt bookended the top five, overcoming early nose damage, and came close to catching the damaged machine of Leahy before the checkers.
With the track temperature down and grip levels high, it didn't take long for trouble to start. The issues started at the top of the hill in Turn 2 when Garrett Lowe spun after contact from Ottinger. Brad Davies was left with nowhere to go and sustained significant damage, but it didn't seem to impact his speed much as he rebounded for an 11th place finish. Lowe was less fortunate and wound up 17th at the finish.
The chaos continued exiting Turn 4 as Roush Fenway Racing's Zack Novak made contact with Wood Brothers Racing's Ray Alfalla when attempting to avoid Jimmy Mullis, who went wide on corner exit. The contact sent Alfalla sliding up an embankment and across the track, tagging Matt Bussa and Benjamin Nelson while narrowly missing a handful of others. The resulting damage ended Alfalla's night in 38th, dropping him to 24th in the standings, far outside the playoff picture.
At the front, things strung out and calmed down with drivers finding passing difficult on worn tires. Connection issues spoiled a promising run for Jarl Teien, who fell out of contention after settling into fourth, but the rest of the leaders appeared to settle in and wait for pit stops.
The first pit stops saw second place change as Leahy short pitted and emerged ahead of Conti, who pitted one lap later. Conti quickly retook the runner-up spot, as he dove into Turn 7, slipped by, and began to build a gap to those behind.
The second fuel run played out much like the first, with a status quo up front until Leahy and Ottinger both decided to short pit on Lap 35. Leahy returned to the track just ahead of Ottinger as the pair raced up the hill into Turn 3. Ottinger made slight contact with Leahy's left rear fender on entry, sending him wide into the left hander. With his entry compromised into the following right hander, Leahy clipped too much curb, sending his car into the air and nearly over before Ottinger finally sent Leahy flipping. Leahy's car tumbled twice, but landed on its wheels and only suffered relatively minor damage.
Meanwhile, Zalenski continued to check out on the field and was on cruise control minus a couple close calls with lapped traffic. His scorching pace saw him lap up to 14th place in 55 laps, quite the feat on a track that takes nearly 90 seconds to complete a lap.
Leahy's escape combined with Ryan Luza's 33rd place finish has tightened the points picture with Luza now holding just a five-point lead. Blake Reynolds continues his consistent season and is third, with Garrett Lowe holding fourth and Conti climbing to fifth, relegating Zack Novak to sixth.
With the first road course of the 2019 season in the books, the series shifts back to the familiar confines of a 1.5-mile oval as Chicagoland Speedway plays host for Week 10. Last year, it was Novak who beat Luza and Zalenski to the checkered flag, and all three seem poised to challenge for the victory yet again. Can anyone else challenge them? Find out in two weeks on the iRacing eSports Network as drivers take on the Windy City!
---
You may also like...
---