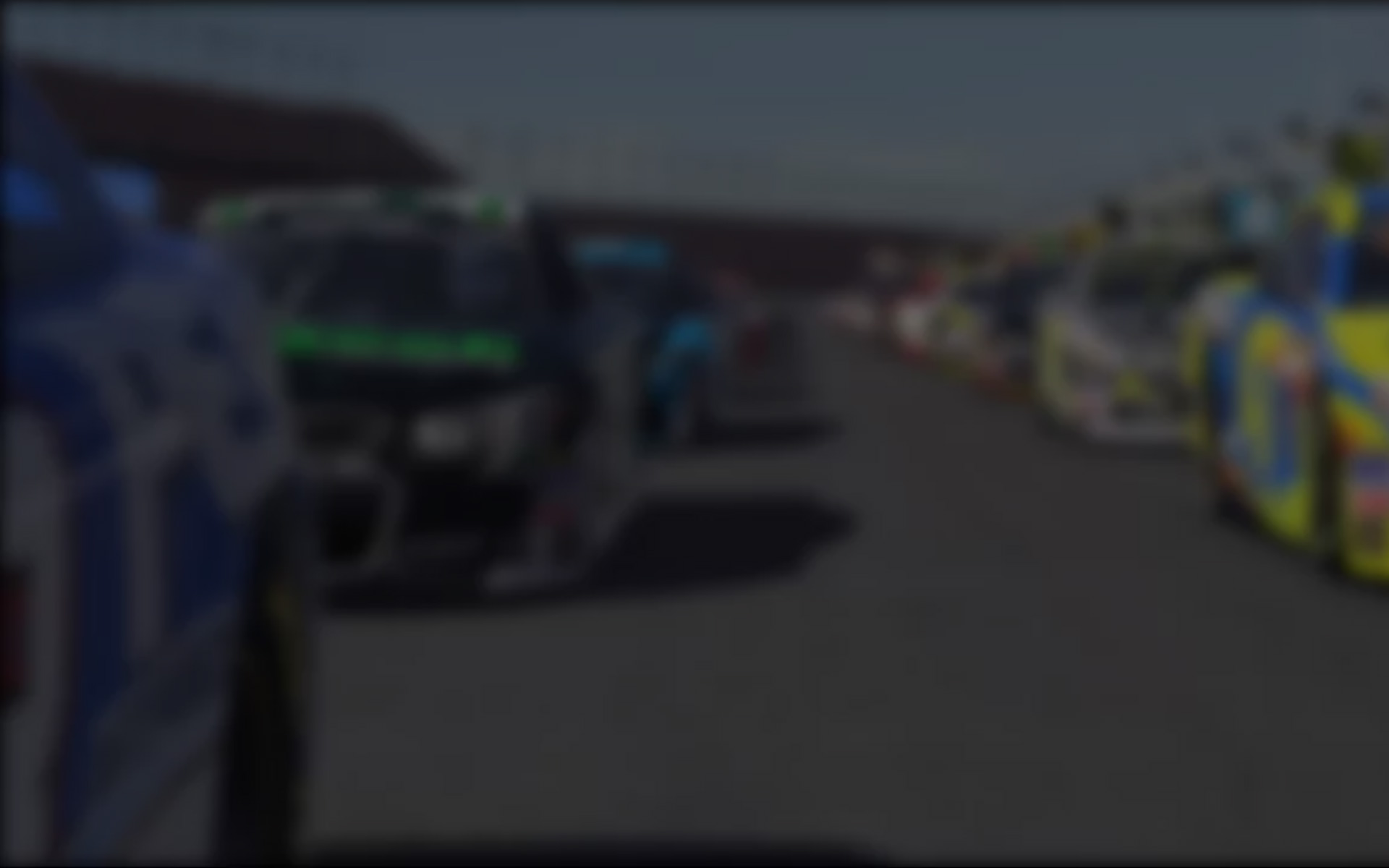 September 24th, 2009 by DavidP
The iRacing Oval Pro Series rolled into Talladega Super Speedway for the eighth week of the season and had enough drivers for three splits.
In the first split; Josh Berry earned his third win in four weeks at Talladega in the iRacing Oval Pro Series over Patrick Fogel and Dale Earnhardt Jr.
Berry led 44 laps of the 80 to earn 297 points with his victory and continues to climb the point standings after a rough start to the season at Daytona. Berry earned 50 iRating for his victory and moves up to a total iRating of 6995. Fogel scored his fifth top-5 in eight races with a second place finish to Berry. Fogel didn't lead any laps during the race but was able to move up from a fifth place starting position to finish second. Fogel scored 284 points for his second place finish and advanced his iRating up 62 points to a total of 5912. Earnhardt Jr. started on the pole and scored his fifth top-5 in five races. Earnhardt  hasn't run every race but still holds a spot in the top-50, which is currently good enough to qualify for the iRacing Drivers World Championship. Earnhardt  led 34 laps en-route to his third place finish, earned 272 points towards the championship and increased his iRating 21 points to a total of 7826.
The second split had a much different race with Derek Wood taking the victory over Darrin Stevens and Brian Schoenburg.
Wood was dominant all day, leading 63 of the 80 race laps. Wood had a few challenges from the second groove early in the race (principally by Jordan Erickson), but no one was able to pass him on the high side. Wood started first and won from the pole while earning 293 points towards the championship with the victory. Wood earned 66 iRating and increased his total to 6033. Stevens started in the 10th position and drove all the way up to second place and stayed there to earn 280 points and led eight laps along the way. Stevens made a physical pass on Erickson in the tri-oval on the last lap and was able to squeak by for the position.  Schoenburg benefited from the Stevens v Erickson duel and snuck into the third position at the finish. Schoenburg started sixth and earned 268 points towards his standings total and continues to stay second overall in the Pro championship. Schoenburg gained 40 iRating to increase his total to 6586.
iRacing Pro Series Oval points leader, Brad Davies, finished seventh after starting 16th and continues to lead the points in the Oval Pro Series.
The last split to run on Wednesday night was won by Josh Parker, who continues to rack up the victories, and was followed to the line by Tyler D. Hudson and Ray Alfalla.
Parker earned his ninth victory in 15 starts and continues to be a force to reckoned with in the Pro Series. Parker earned 294 points, led 40 laps, and increased his iRating 68 points to a total of 5981. Coming in second was the Mid-South driver Hudson. Hudson started ninth and used a physical presence, collecting 28 incidents, to finish second in his split. Hudson earned 281 points though and, despite having missed one week of competition, continues to earn as many points as drivers who have made every event. Hudson earned 44 iRating and increased his total to 6843 but lost 2.18 in Safety Rating in the process. Coming in third was the Floridian Ray Alfalla. Alfalla had a quiet race running up to the third position and earned a solid 269 points towards his championship total. Alfalla increased his iRating by 30 points and his total is now 7192.
The iRacing Oval Pro Series has three more events at Talladega this week and then it heads to the ninth week of the season as the drivers take on the two groove New Hampshire Motor Speedway.
---
You may also like...
---