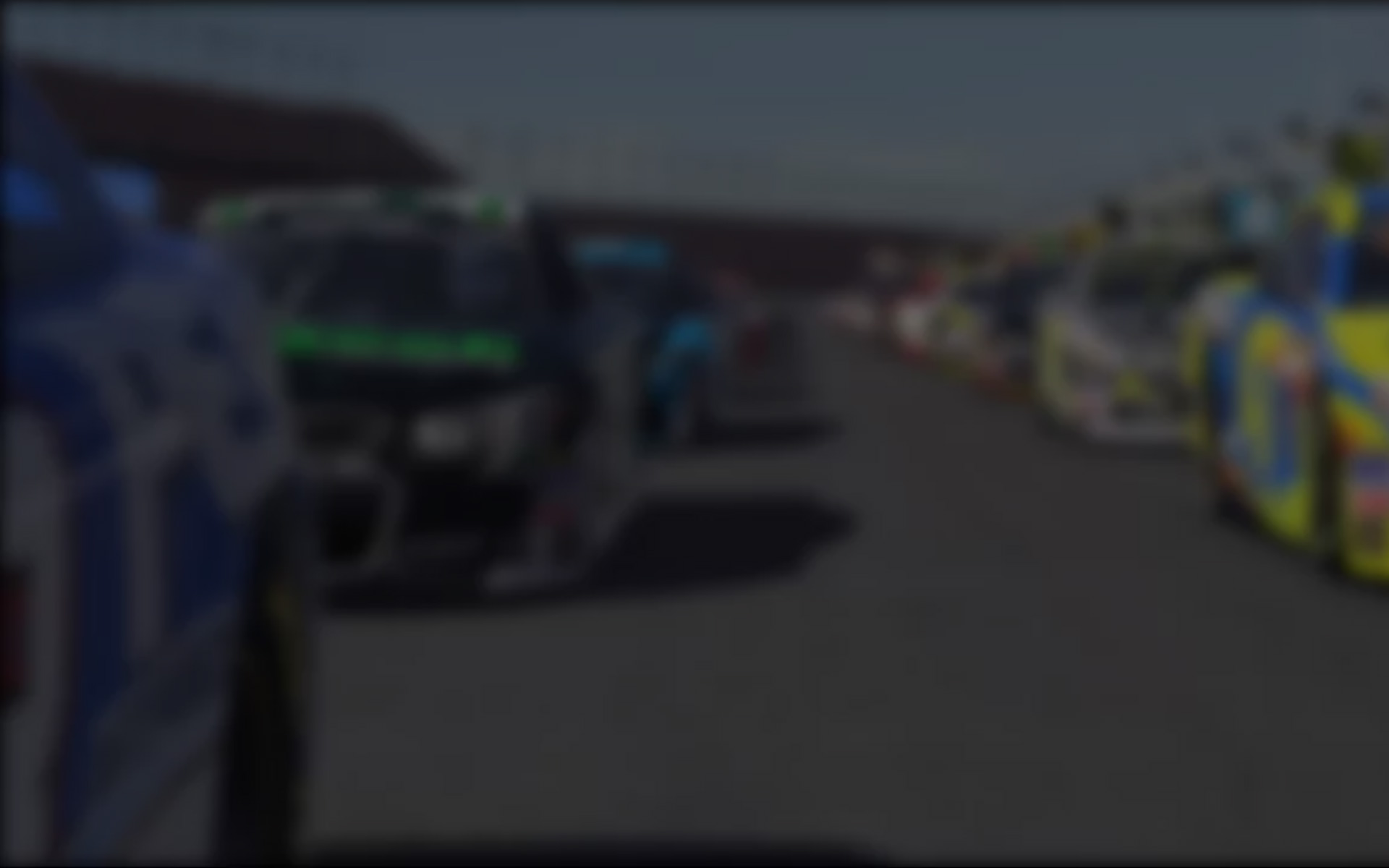 A trip northeast for the NASCAR iRacing.com Class A Series (NiCAS) this week lands the haulers in Delaware for some furious laps around the lightning quick Dover International Speedway. A track that is a favorite to a lot of racers, Dover rewards hard work, and hard driving more than anywhere else on the NiCAS schedule. Although only one mile in length, the 24 degree banking in the turns provides speeds in excess of 180mph at a track where everything happens in a hurry.
The entrance of the corners at Dover have been described by many of NASCAR's best as a free fall on a roller coaster, while the exit has been compared to getting shot out of a cannon. While (hopefully) none of this weeks competitors have been shot out of a cannon, with those descriptions it is no wonder why experience always seems to triumph at this track, as it did again this week.
The top three overall drivers on the week all hold a NASCAR iRacing.com Pro Series (NiPS) license or higher, with a flurry of Class A licensed drivers from fourth on back. It was the NiPS driver Jason Karlavige leading the way, much as he did all of last season, with 338 points to earn the number one spot. The NASCAR iRacing.com Series World Championship (NiSWC) driver tandem of Jon Adams (326) and Chris Overland (320) rounded out the top three. Chad J Laughton of Division Two had a solid week ending up fourth (314), while the experience of Mitchell Hunt (304) and Kenny Humpe (303) were fifth and six respectively.
While Humpe did inch closer to Division One points leader Cody Byus this week, he still trails by 56 points entering Week Six. Alex Ciambrone scored 272 points in Dover to maintain third in points, while Jukka Savolainen of Finland continues his solid season and sits fourth. At the end of five weeks Joshua B Gerrald rounds out the top five, and is in great shape considering he sat out a week of action.
Terry Garska returned to a spot he once owned, leading the way in starts along with James Robinson, both with 17 starts, but both struggled to find victory lane. Al Rodriguez rounds out the top three in starts with twelve, and a productive twelve as he was able to score the most wins of anyone with four. New York's Kwame Adjei and Club Carolina's John Bunton were each one win behind Rodriguez.
Next week the series heads to Pocono Raceway, a favorite among drivers and spectators. The massive 2.5 mile triangle shaped speedway is not only a blast to watch, it is an awesome place to race on iRacing.com. The always exciting third turn offers multiple grooves, from the curb to the wall and everywhere in between. On the exit of the third turn you'll find the longest straightaway in NASCAR, where speeds could top 205mph into the bumpy and treacherous turn one. Be sure to check it out on iRacing.com, and check back at inRacingNews next week for a full wrap up of the week's events.
---
You may also like...
---