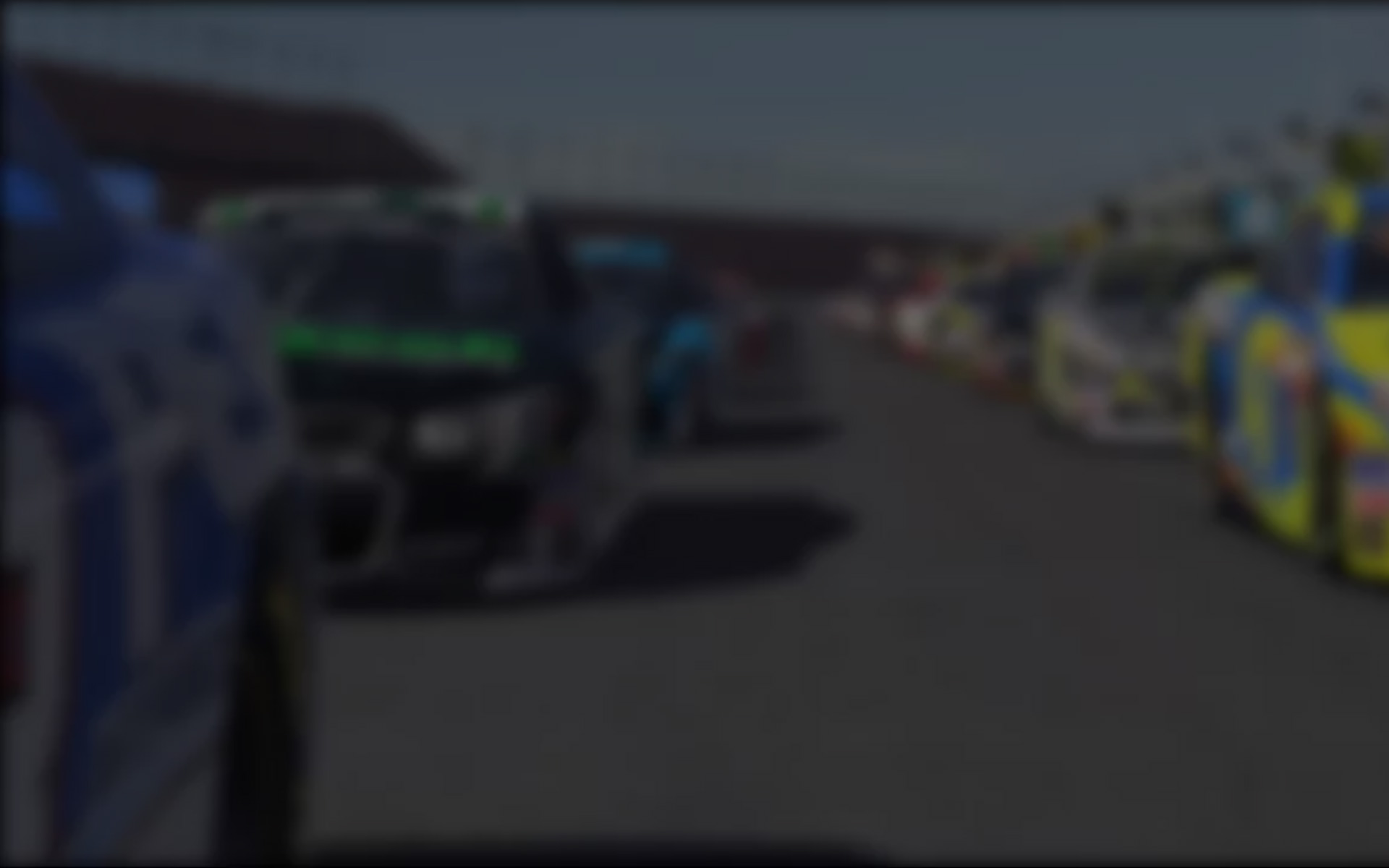 Week Eleven for the NASCAR iRacing.com Class A Series (NiCAS) saw Joey Brown get one step closer to not only securing his spot in the 2012 NASCAR iRacing.com Pro Series (NiPS), but he is now only one week away from locking his overall NiCAS Championship. It was 110 laps around the mile and a half Charlotte Motor Speedway for the next to last week of racing in 2012 Season Three. Although the season is coming to a close, the points battles are no where near decided as Brown tries to lock in his Championship, and bubble drivers try to claw their way into the NiPS.
The top two overall drivers in points are the top two drivers on the week as Brown once again leads the way, this time with 351 points. Brown dominated the near 5500 SoF field, filled with big names. Leading 106 laps Brown was able to take the victory over NASCAR iRacing.com Series World Championship (NiSWC) runner up Michael Conti. Dustin Montgomery is on fire as of late finishing third in this race, ahead of NiSWC driver Jason Karlavige and NiPS driver Brandon Schmidt.
A second big race of the week saw the same names at the front, just in a different order. Schmidt was able to claim the slightly over 5500 SoF race on Sunday night, earning himself 354 points but did not score the overall top spot because he was forced to average together his top two races when he made four starts. Montgomery was able to edge out Brown in this race as they finished second and third, ahead of Jason Burstein and Carson Downs.
James Robinson once again tops the most active drivers on the week, making thirteen starts in Charlotte, NC., scoring five top fives. Dylan C Jones and Terry Garska were the only other drivers with ten or more starts, with Garska earning two wins on the week, and Jones making one trip to victory lane. Anthony Federico of the Pennsylvania Club scored the most wins on the week, winning four of his nine starts. Al Rodriguez, Brandon Schmidt and Joshua B Gerrald were all tied for second most wins with three.
With only one week to go in the season we are beginning to get a much clearer look at the points, however still with many spots capable of changing places. Joey Brown is the clear favorite to take home the title, holding a 158 point lead over the hard charging Dustin Montgomery. Landon Huffman now sits third, 218 points back of Brown. Carson Downs sits a solid fourth with former NiSWC driver Jason Burstein Rounding out the top five. Matt Bussa and Danny Hansen are somewhat comfortable sitting sixth and seventh, but it gets cloudy behind them. Jarl Teien sits eighth among NiPS hopefuls, three points ahead of Peter Bennett who is one spot ahead of the transfer spot in ninth. Brad Mahar currently holds the tenth and final spot, twelve points ahead of Benjamin Burmeister, and sixteen ahead of Steven Eszenyi.
Next week is the final week of the season, and the last chance for anyone to race their way into the 2012 NiPS. Drivers and teams will be thrown a curve-ball from iRacing.com as the final race of the year will be held at Twin Ring Motegi for 110 laps around the mile and a half oval. Although similar in length to many tracks the NiCAS competes on, Twin ring Motegi stands alone as the most unique oval on the tour. Be sure to check back next week for a full recap, as well as a list of Champions from 2012 Season three.
---
You may also like...
---