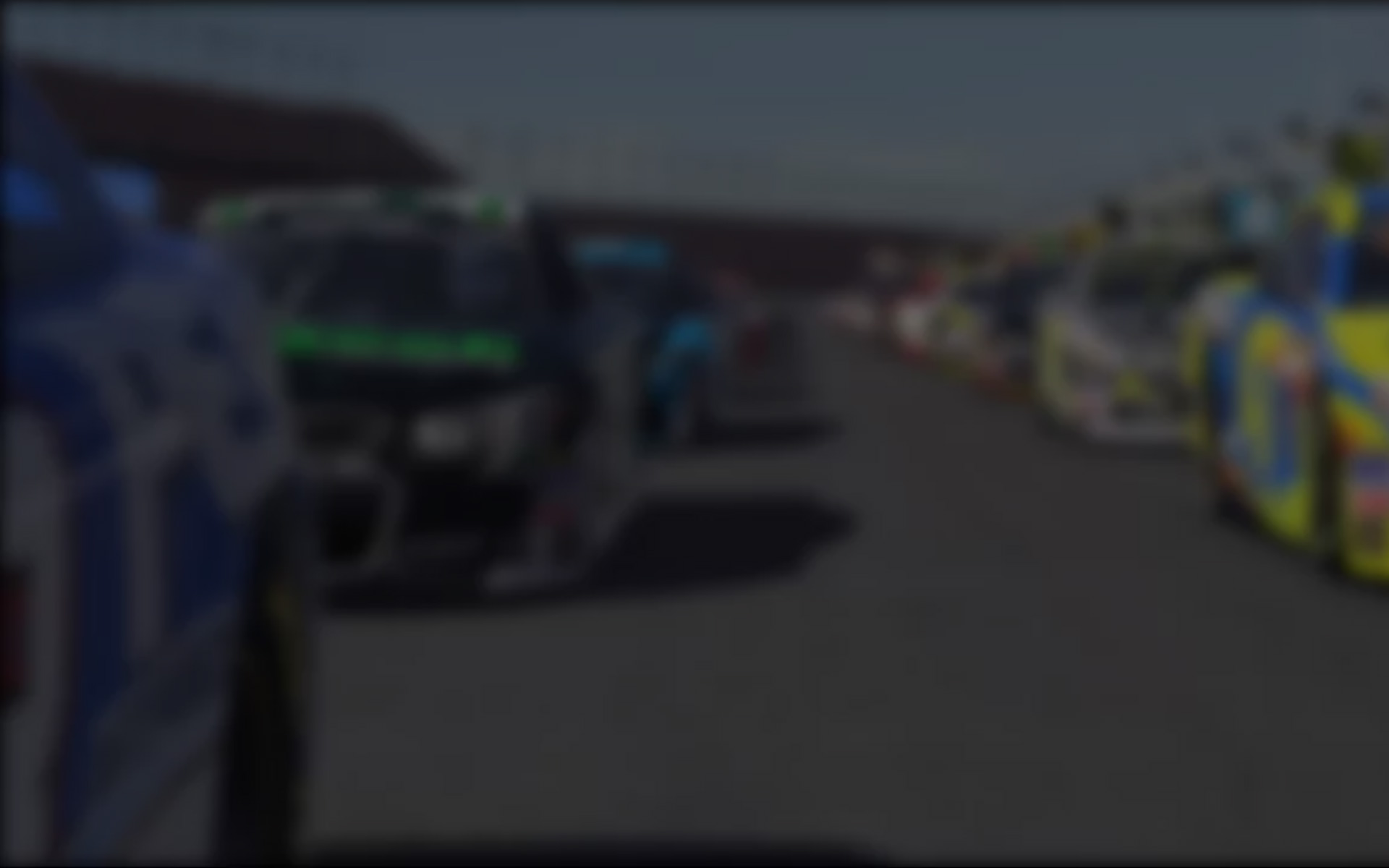 The fight week of the NASCAR iRacing National Series kicked off at Connecticut's  Thompson International Speedway. While the Cup, Nationwide, and Truck boys banged doors and reached new heights, literally, at Daytona the iRacing National Series Chevy's took to the track in my home state. Rather than be a part of history at Daytona, the drivers participated at a track that was the origin of oval racing in the United States. Even so, the 5/8 mile oval with 26o banked corners offers plenty of excitement for the Impala drivers to unleash their beasts and show that they are too tough to tame. With fixed setups all you had to do was jump in and drive. The fact that it came completely down to driving skill and dedication is a true testament to the level of competition in iRacing.
Austin Ogonoski remains at the top of the season leaderboards by 76 points over Don Stephenson. Though Austin was no where to be seen in the top 10 for this week's points he still maintains quite a sizeable gap for Don to close. However, he too was not anywhere to be seen in the top of the charts either.  Teddy Gibala remains as the driver who won the most races with an impressive 20 wins in 44 starts. While doing this he has also managed to lead the most laps of any competitor by a margin of 302 laps. Teddy has only participated in 4 weeks of the 5 weeks however. Branden Findeisen, who has only participated in 3 weeks himself, has the most starts in the series with a total of 59 races.
This week's points leader may have come as a surprise to some, but it was in fact Daniel Evans of the Australian and New Zealand club who took home the top prize this week with 166 points to Josh Weinrich's 152, and Brett Osborn and Kevin Turcotte's 145 point tie to take 3rd and round out the podium. For those of you who are trying to figure out, "Where did this guy come from?". Well, Daniel Evans currently sits 174th in the season standings for the iRacing National Series.  However, the week was really dominated by Phillip Cecil McCandless who made 29 starts, managed 10 wins, 24 top 5's, and led 508 laps out of 1514. That;s the most wins and laps led out of any competitor this week, and only 2 less starts than Patrick Crabtree.
In week 6 the iRacing National Series moves on to Charlotte, the home of NASCAR and the playground for the pro's. Will Austin Ogonoski remain at the top of the leader boards or will Teddy Gibala catch up to him? Is Daniel Evans the next big thing as he comes off of week 5 with a win in the weekly standings? Find out next week!
---
You may also like...
---